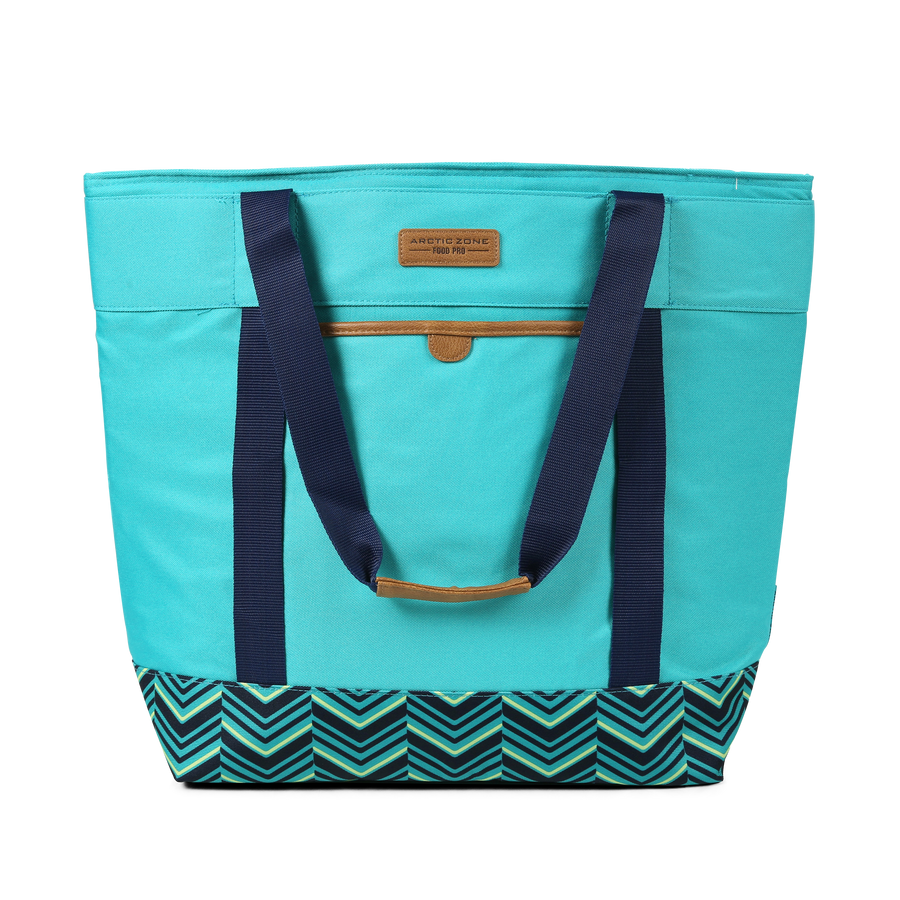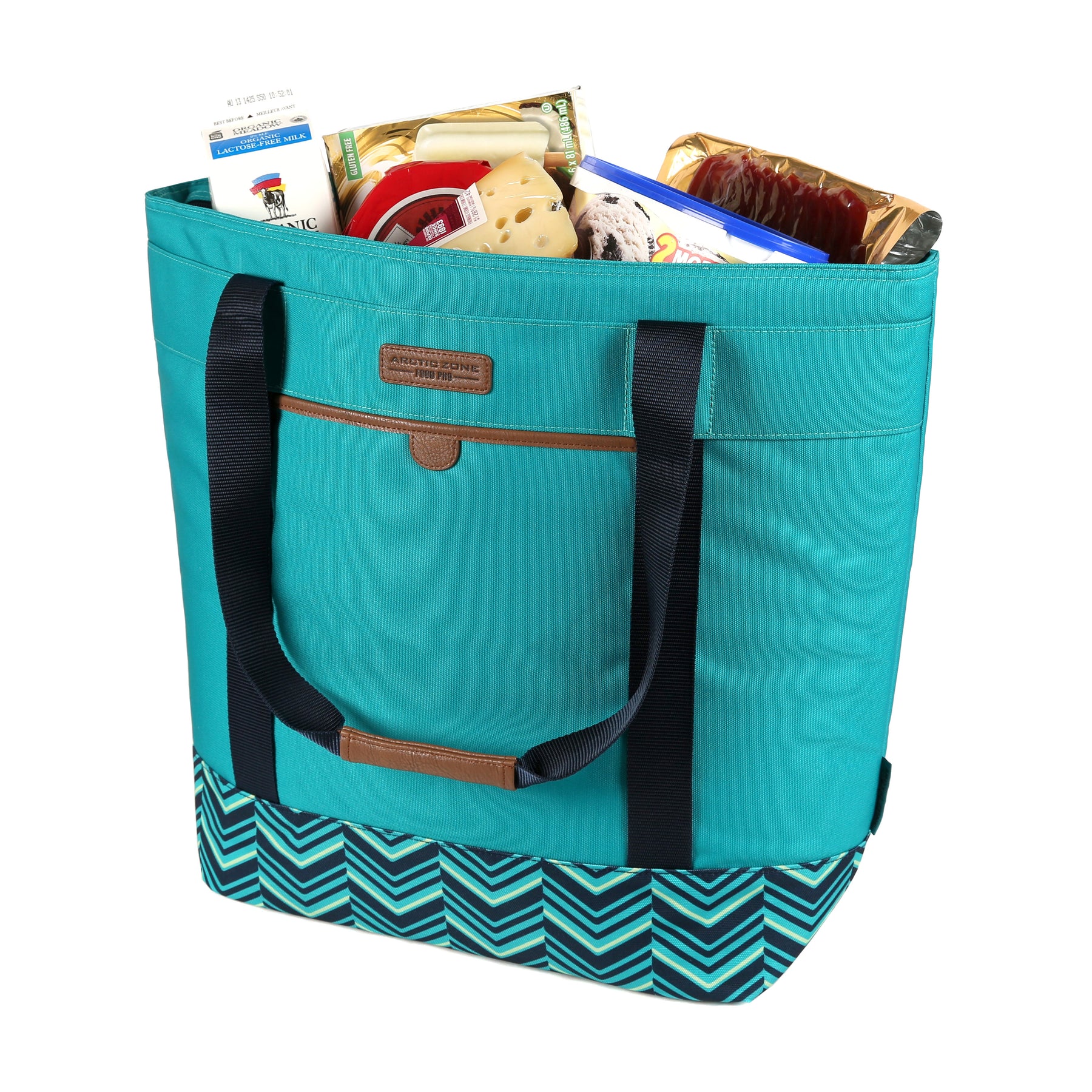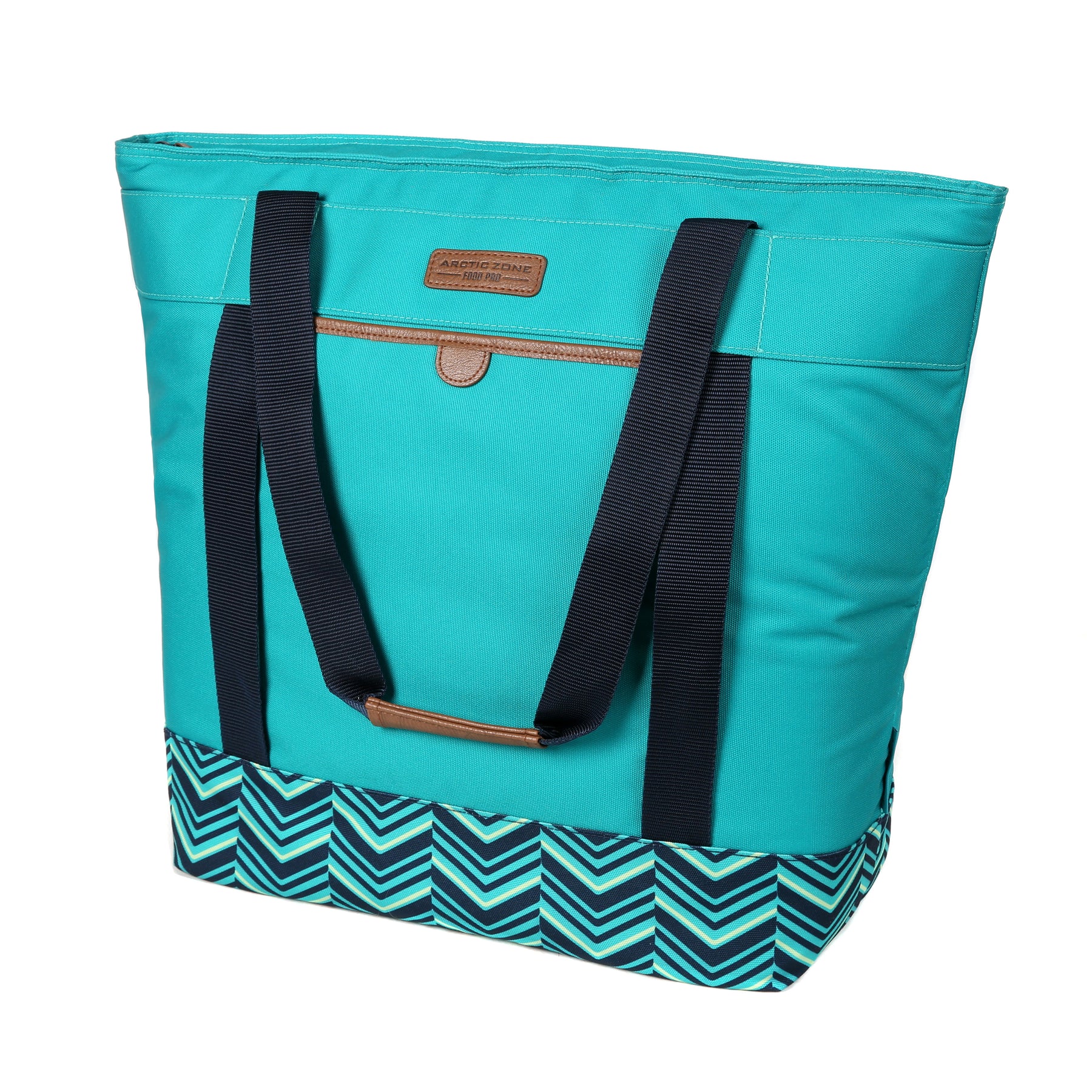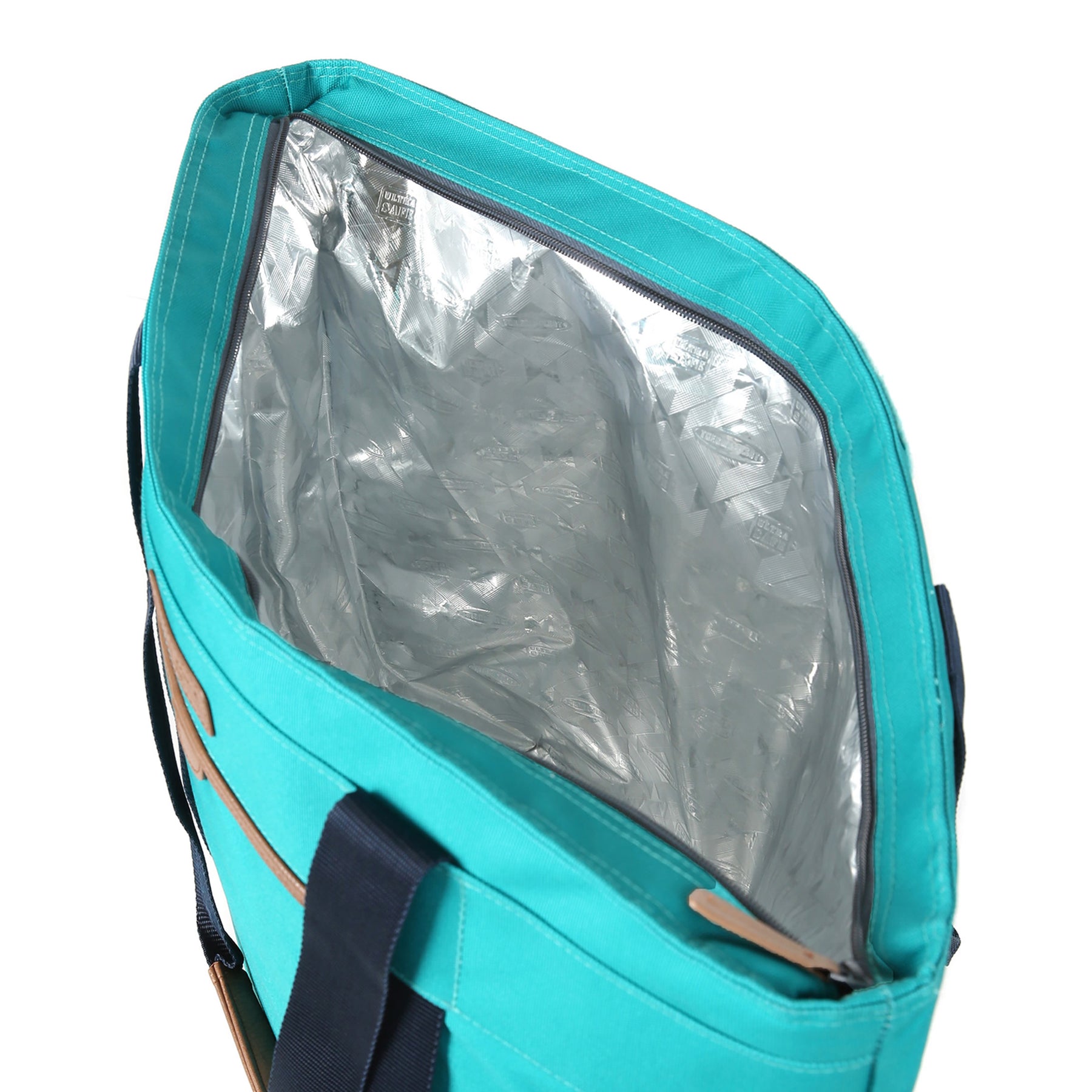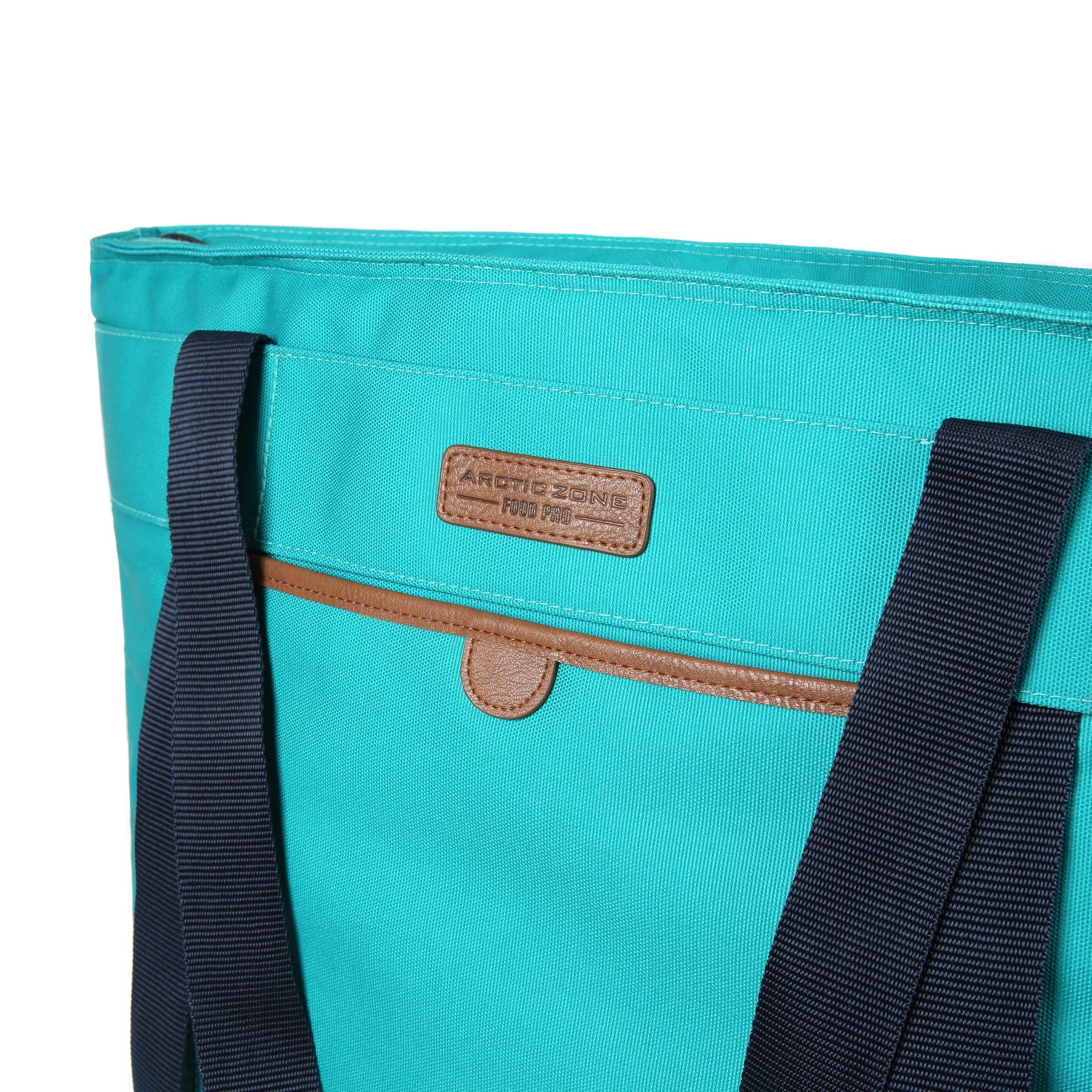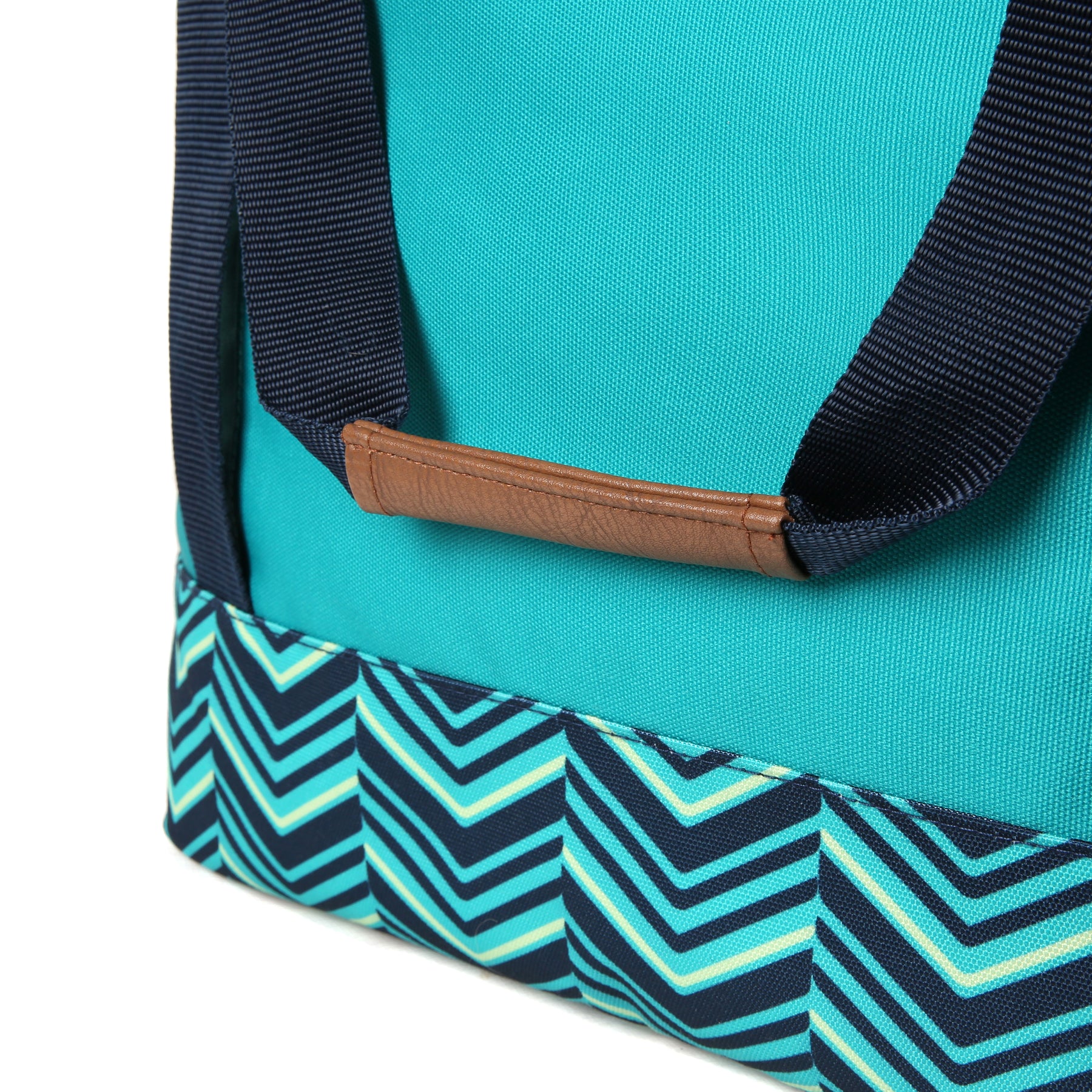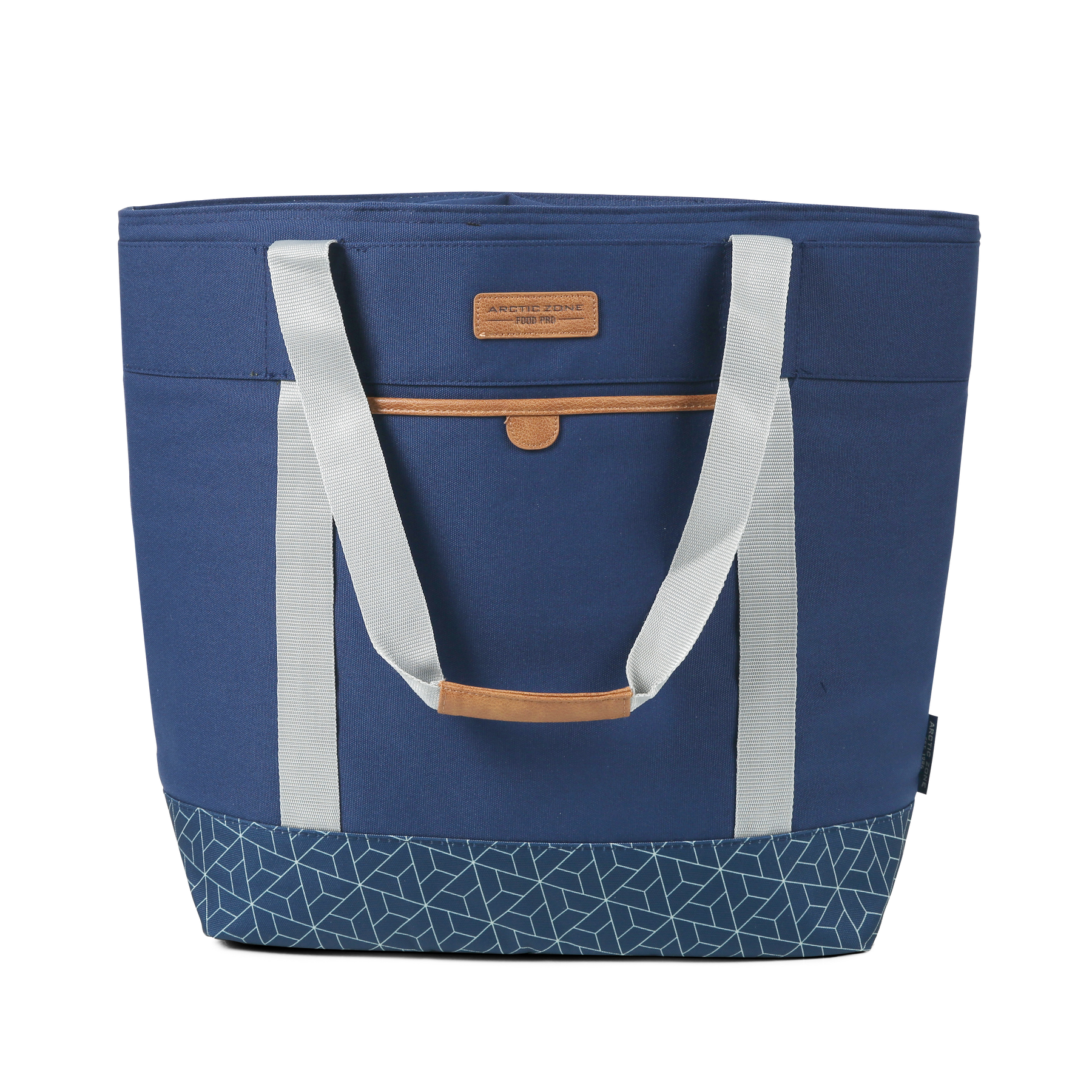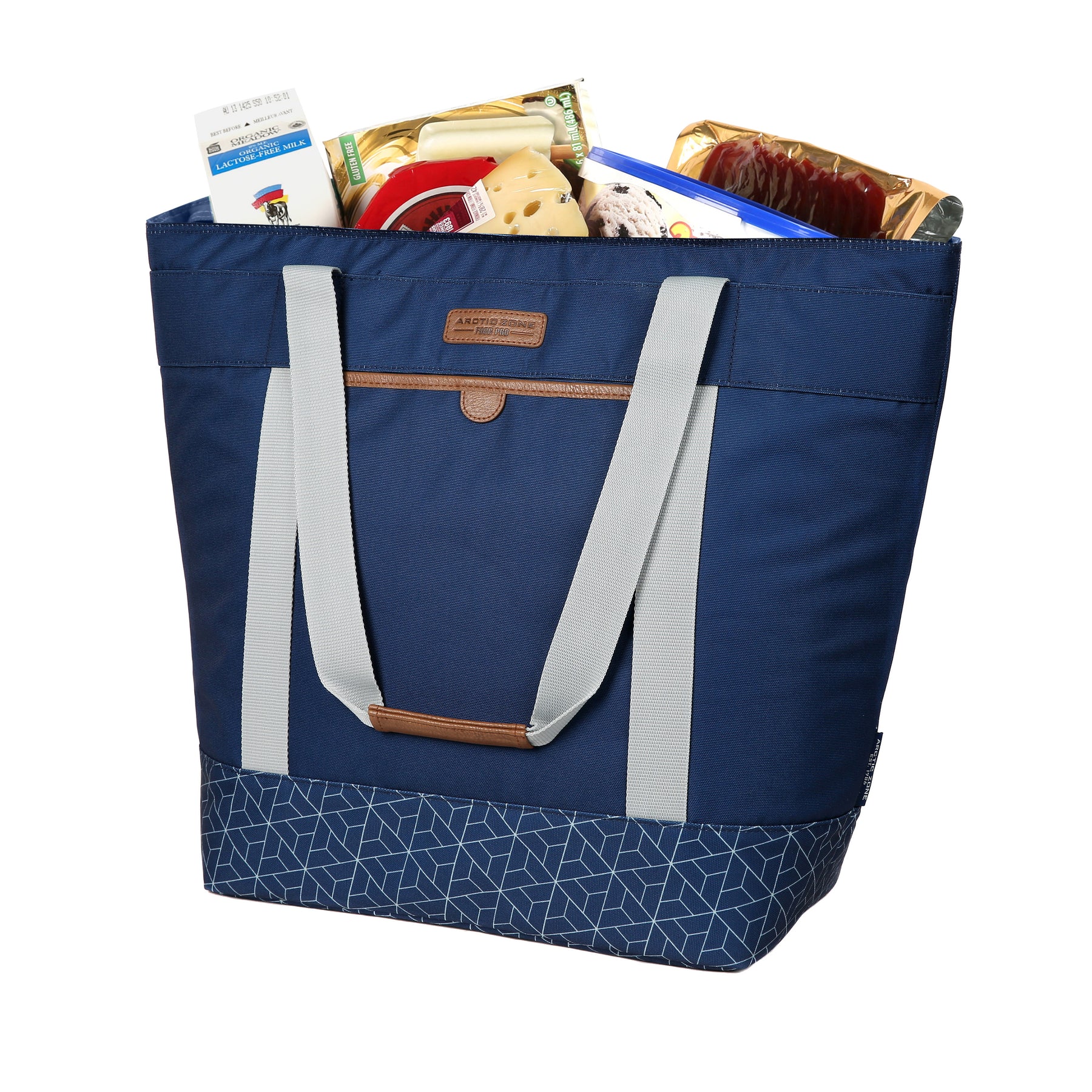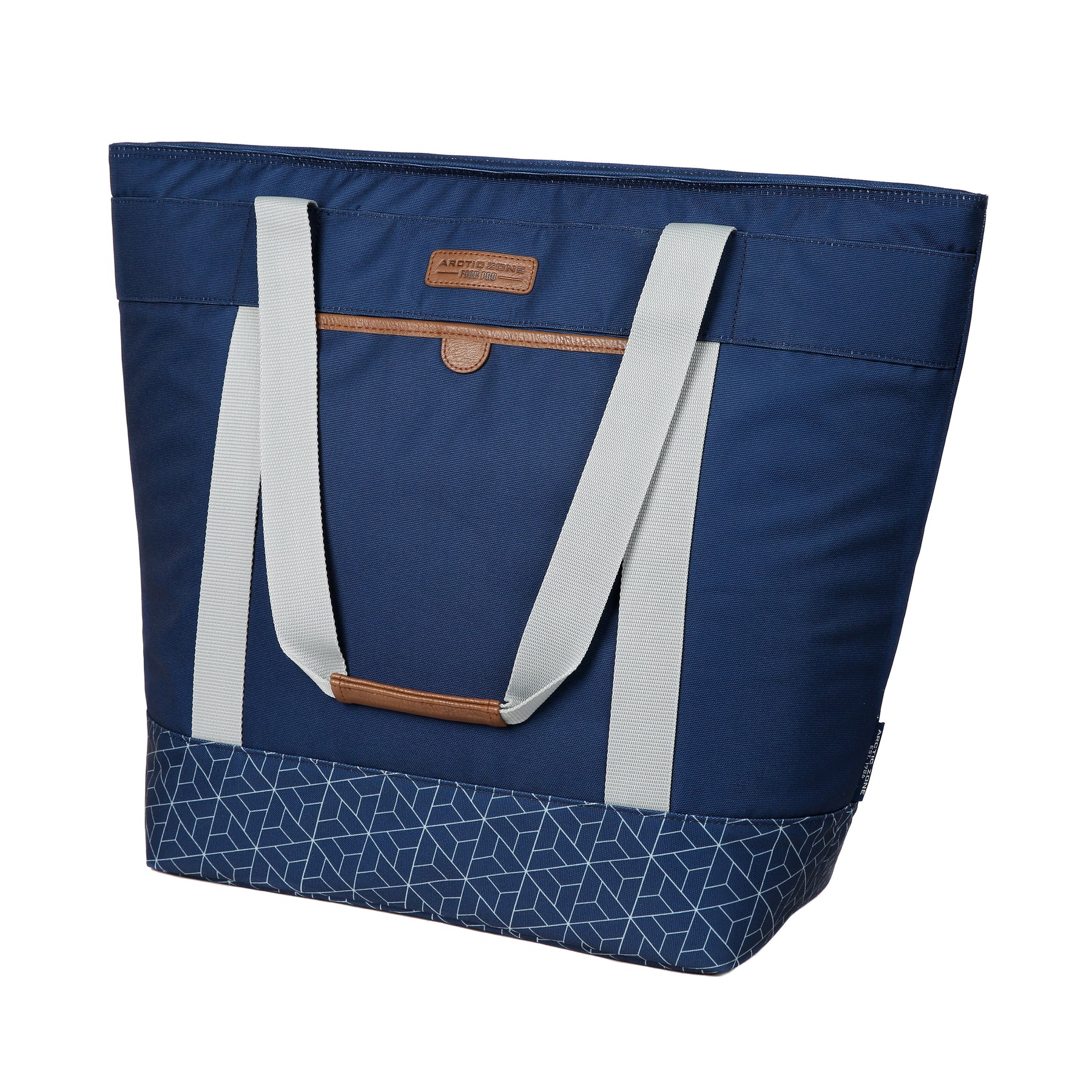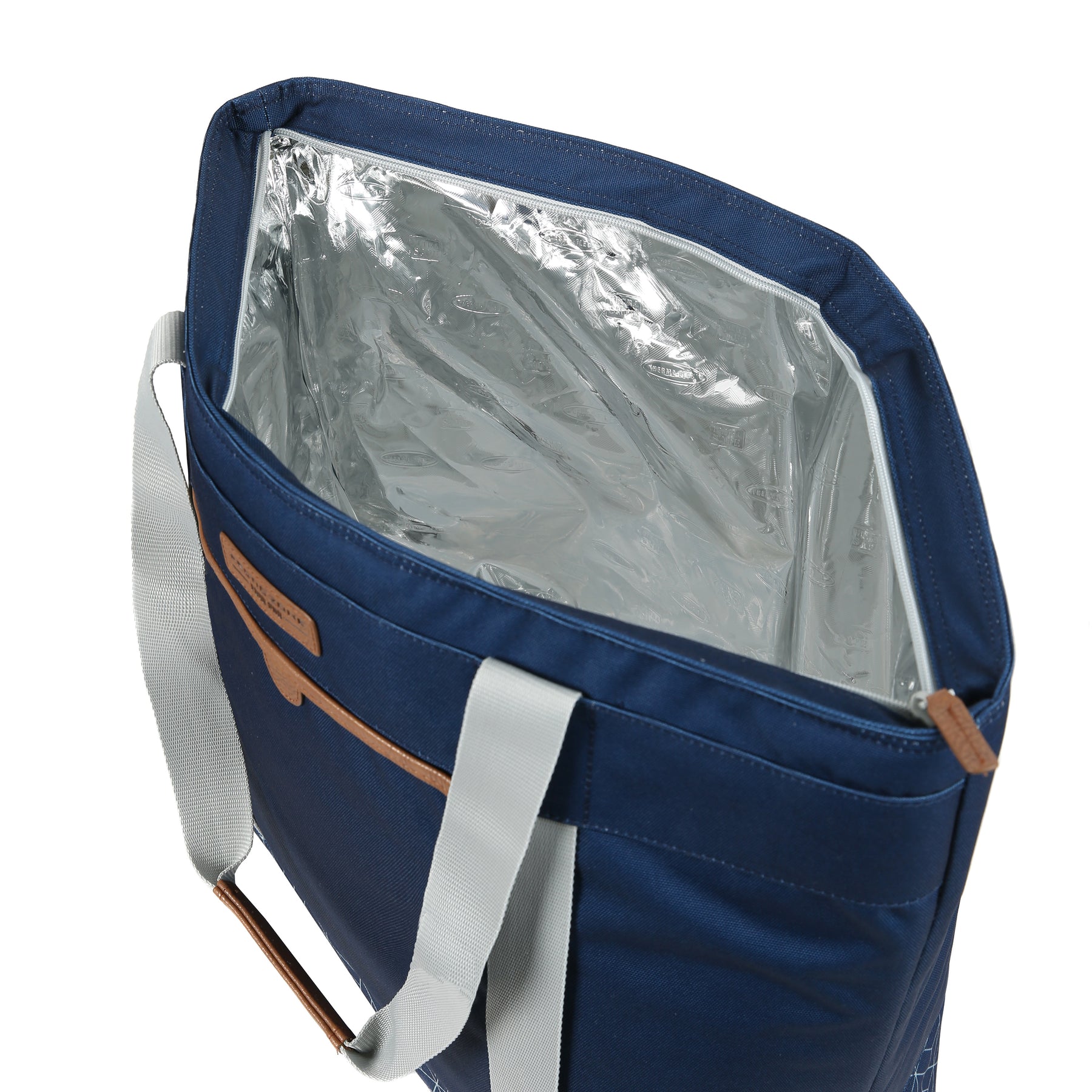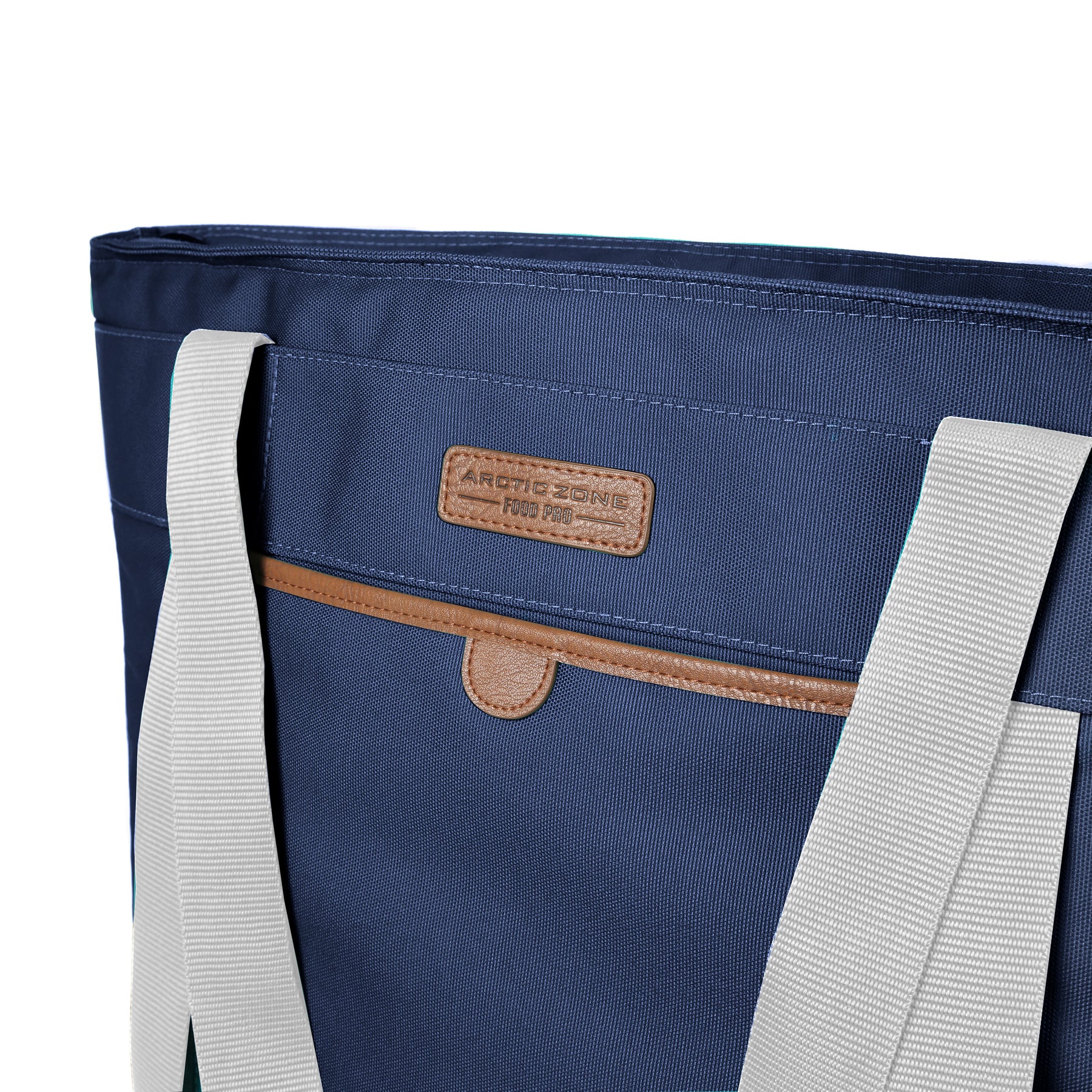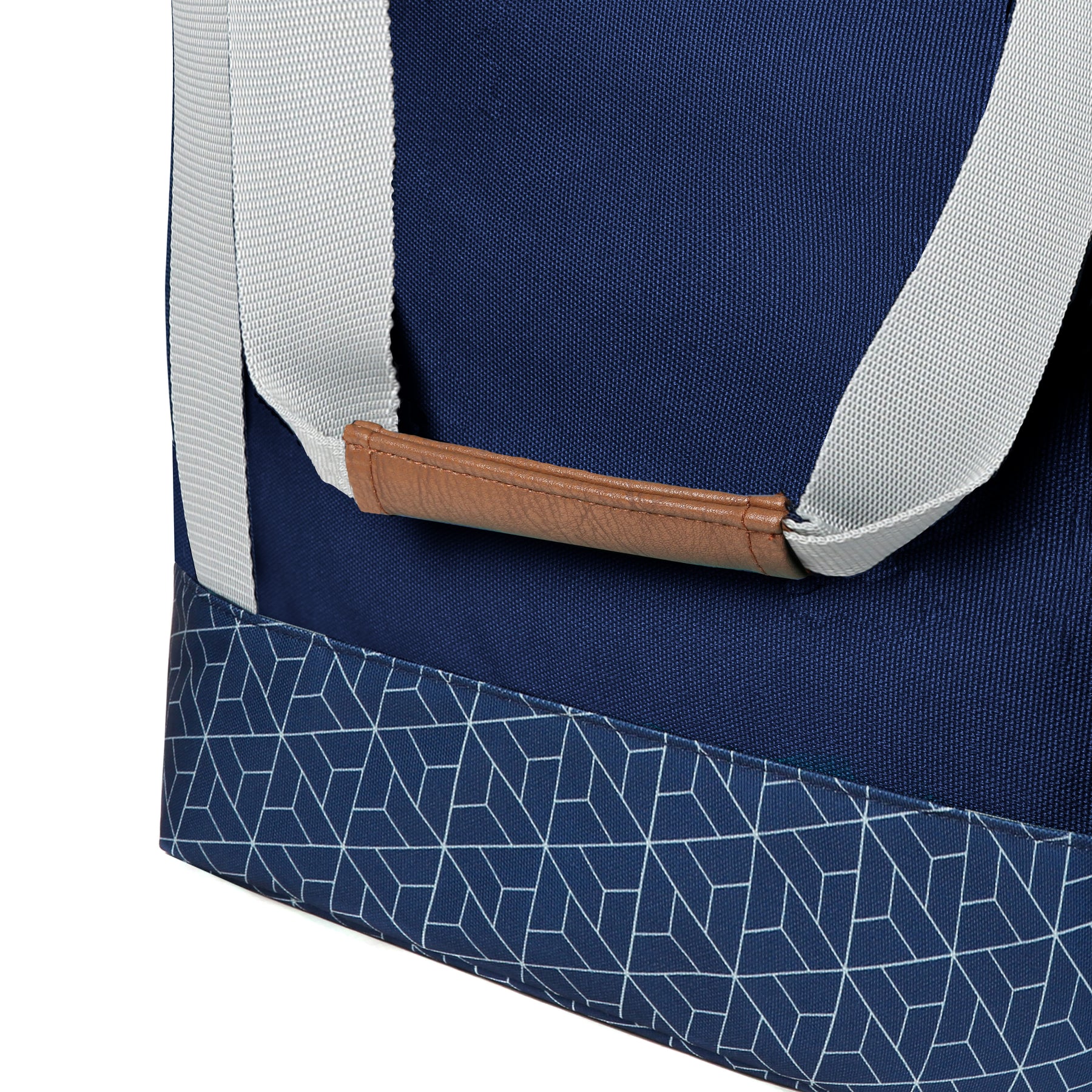 Food Pro Jumbo Thermal Tote
SuperFoam® insulation with Therma-Flect® radiant barrier interior • Leak proof, easy clean interior lining with Microban® • 10 Gallon capacity
Skip the plastic bags and go green with the Arctic Zone® Food Pro Jumbo Thermal Tote. The tote has a 10 Gallon capacity so it can easily accommodate a shopping trip's worth of frozen food and perishables. It also features an interior lining that has Microban® built right into it for easier cleaning and protection from bacterial odors and stains that will last the lifetime of the tote. And, not only does this tote keep food cold or frozen, but it can also keep food hot which makes it perfect for take-out!
SuperFoam® insulation plus Therma-Flect® radiant barrier combine to provide superior cold or heat retention so you don't have to worry if you're traveling long distances or making a few more stops after picking up groceries. For versatile usage, the tote's handles can be used to carry it vertically (groceries! picnics! potlucks!) or horizontally (pizza! sheet cakes!).
The Jumbo Thermal Tote easily stores in the trunk of your car so that you're always prepared for unexpected grocery stops.
*zipper is not leak proof

• SuperFoam® insulation with Therma-Flect® radiant barrier for superior cold-keeping
• Ultra Safe® leak proof* lining with Microban® to help protect against bacterial odors and stains and make the lining easier to clean
• Exterior pocket
• Carry handles/shoulder straps *zipper is not leak proof
Length x Depth x Height
22.25" x 7.50" x 17.75"
Capacity
50 Cans
Weight
1.48 lbs