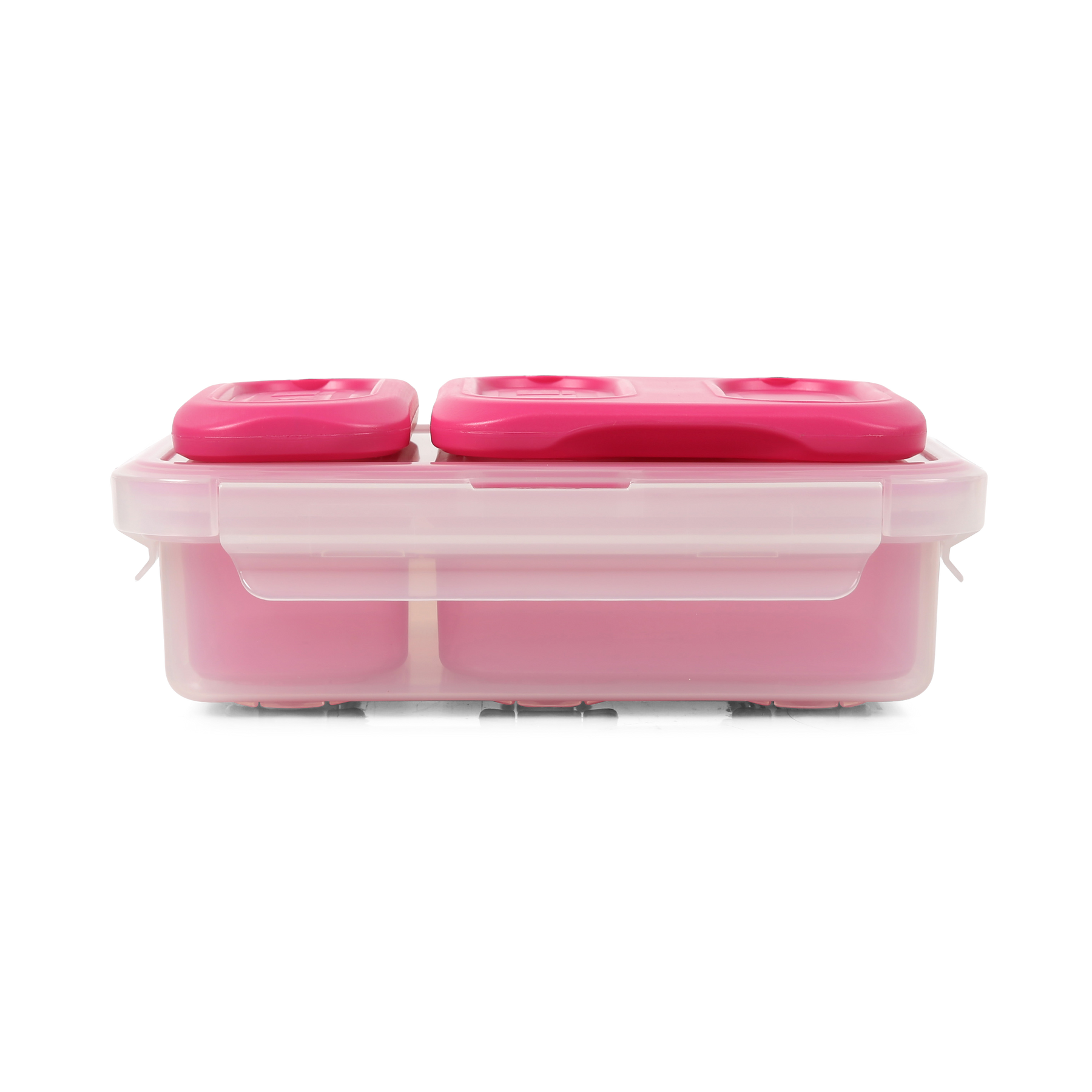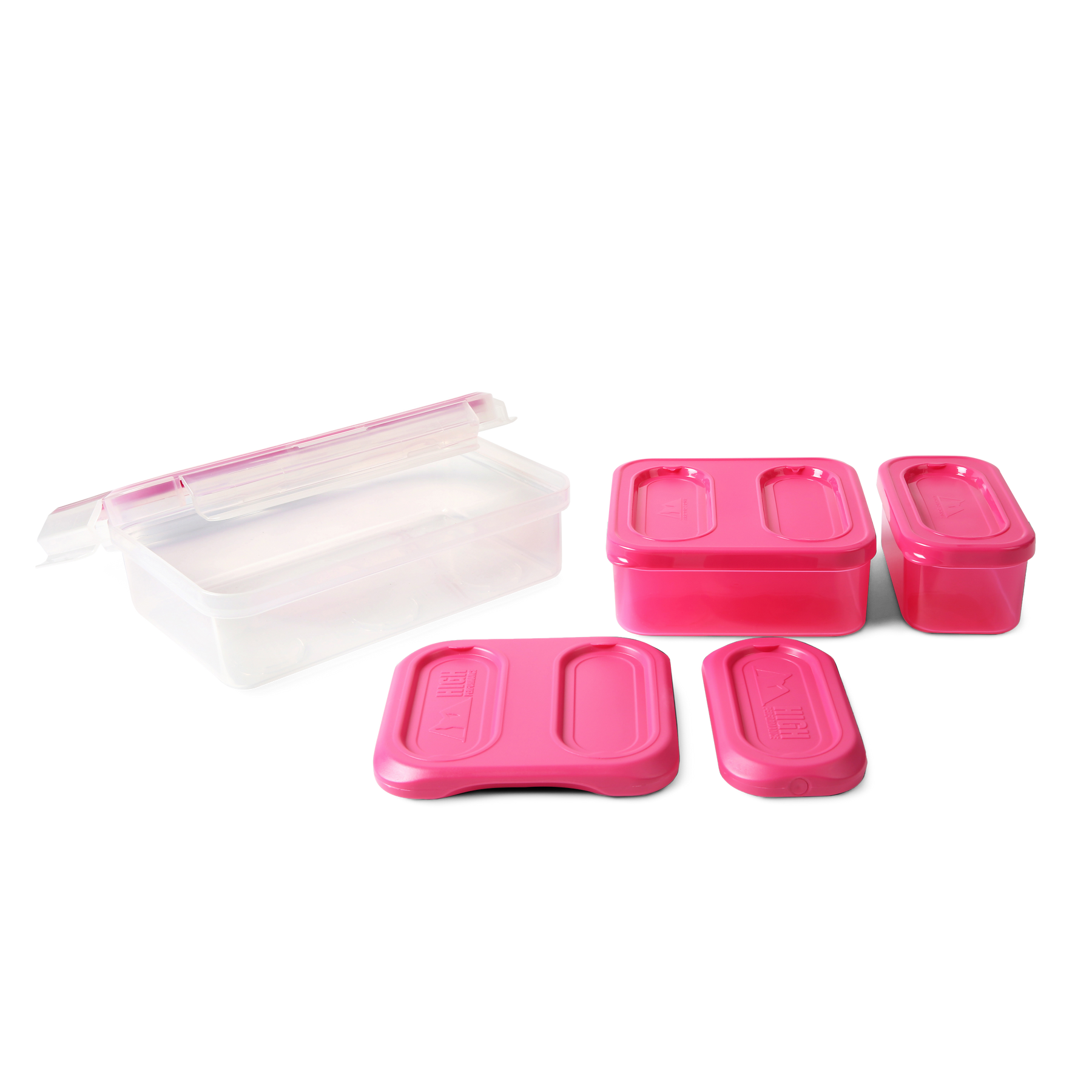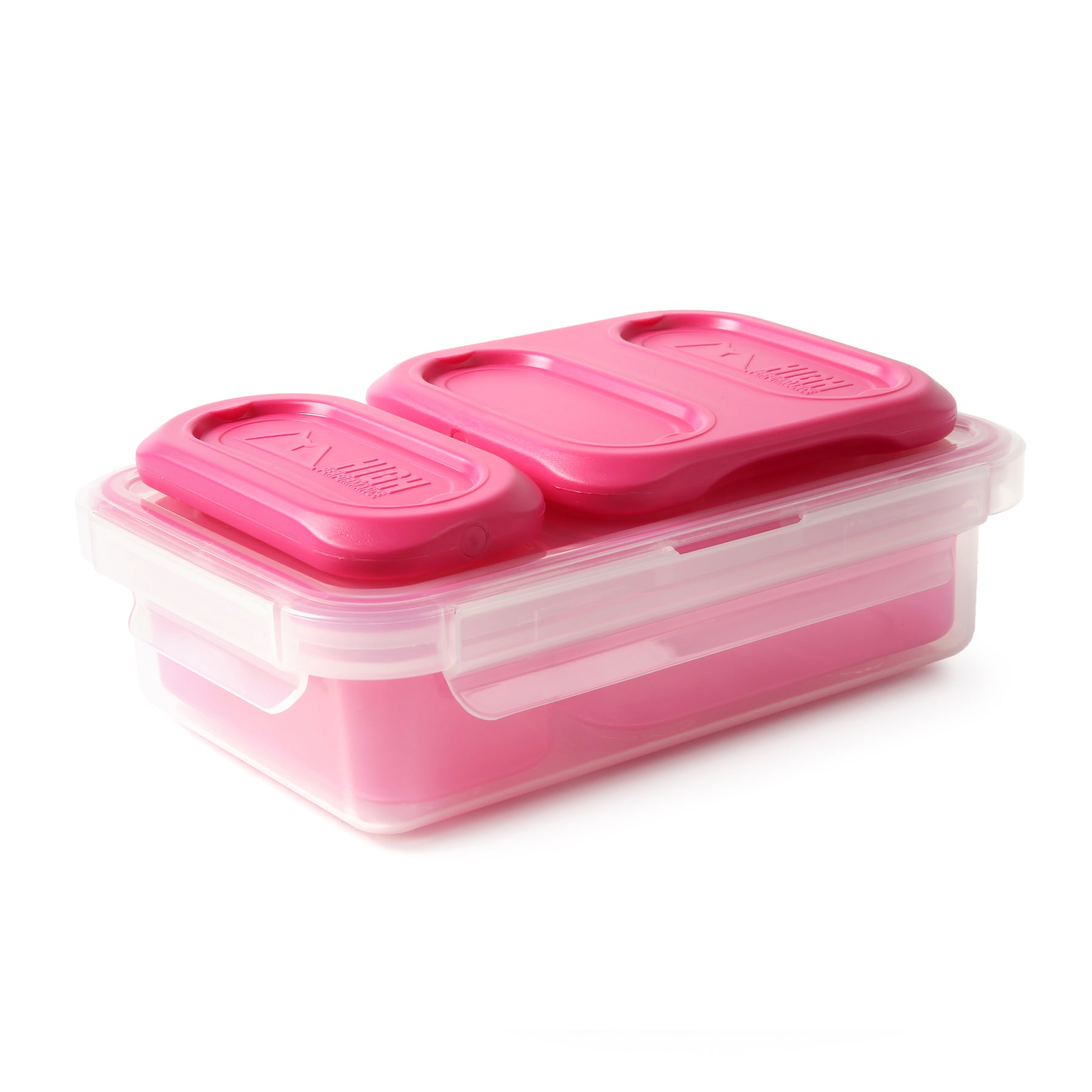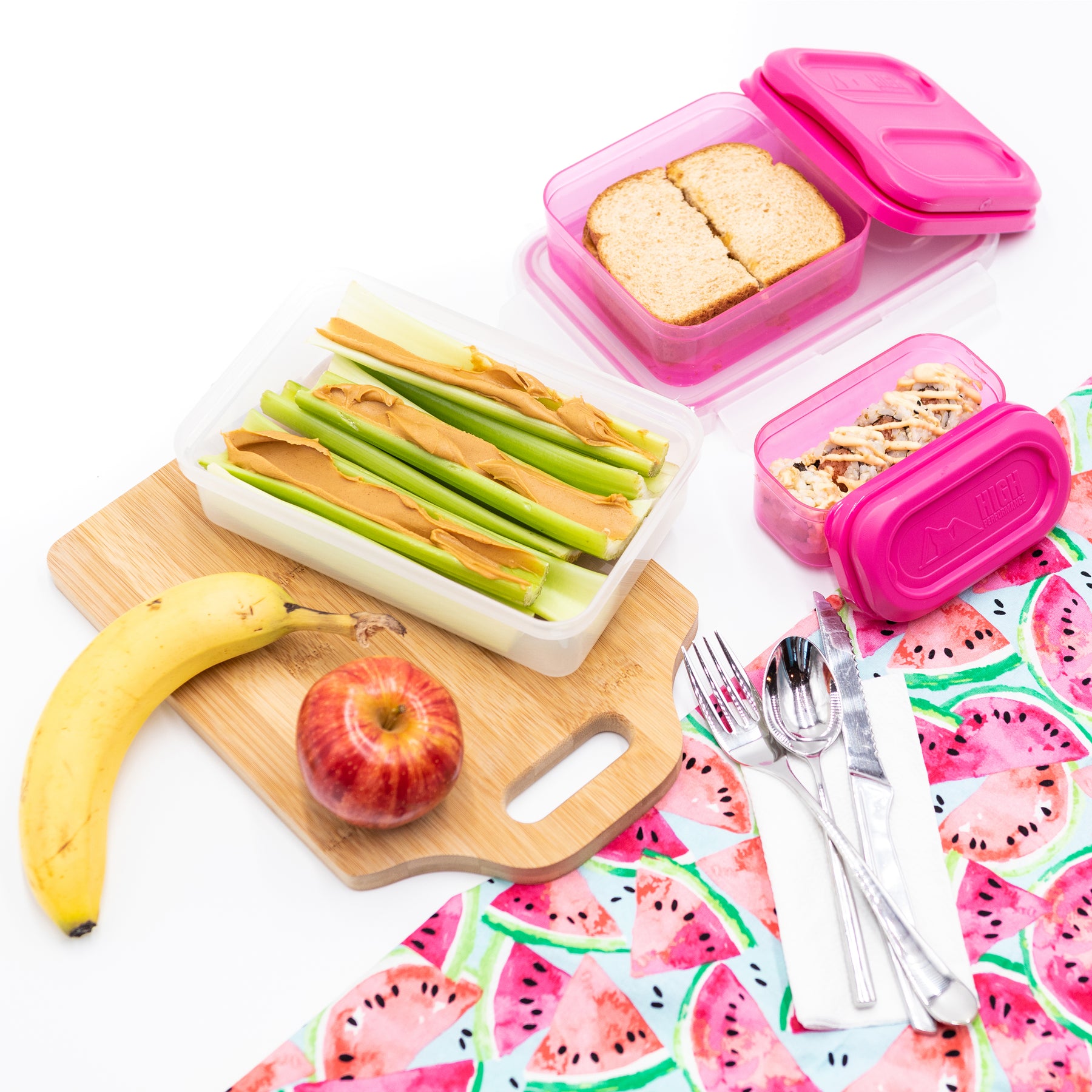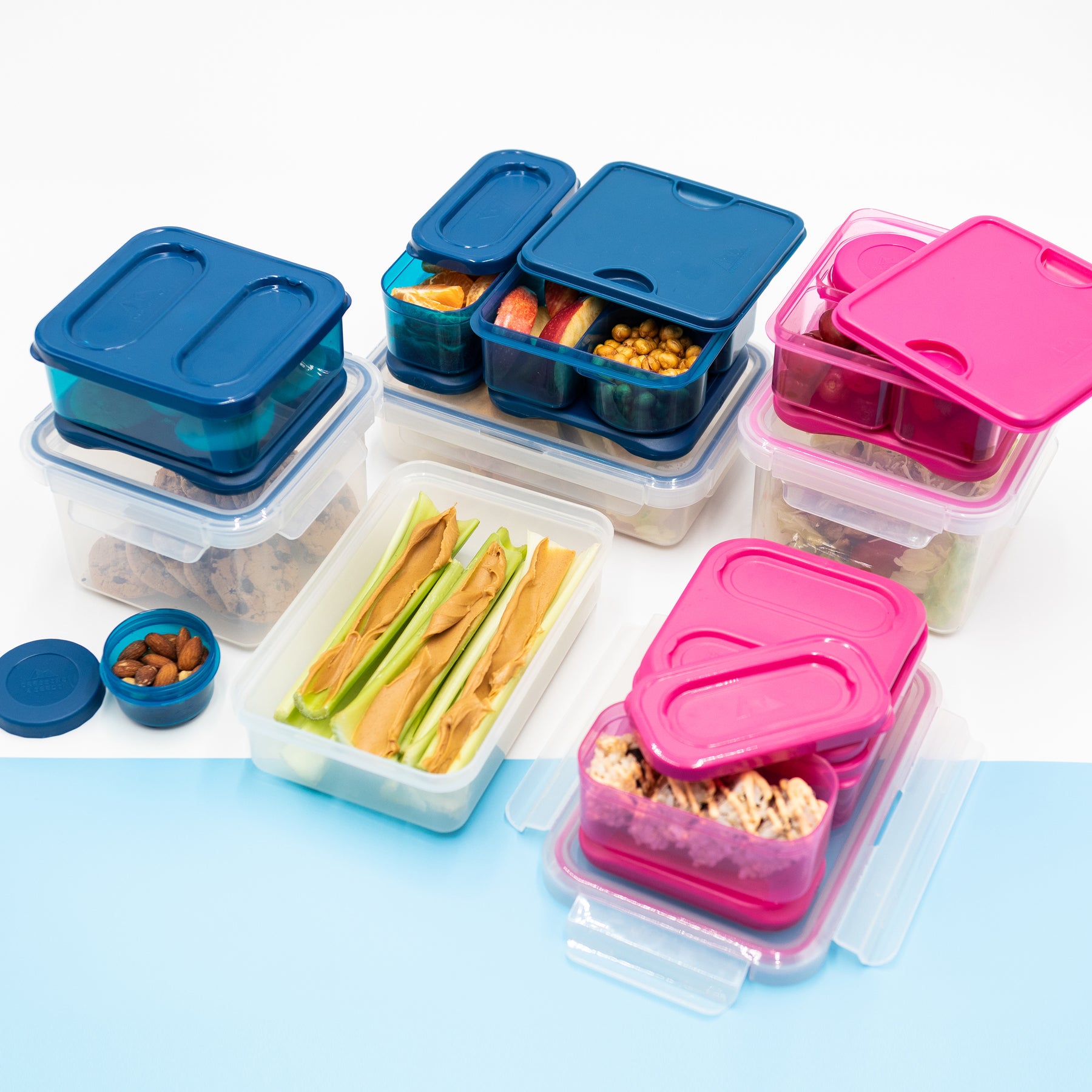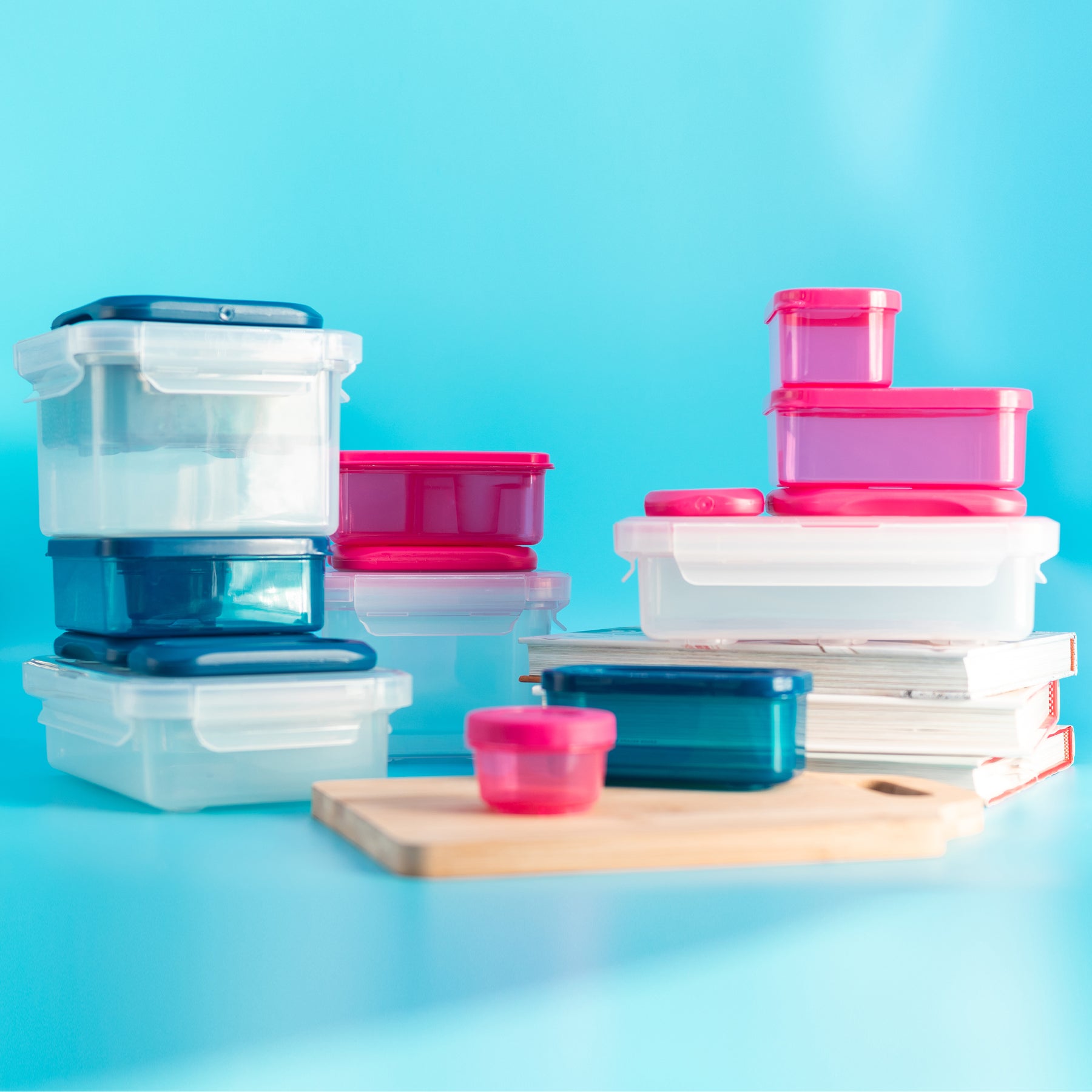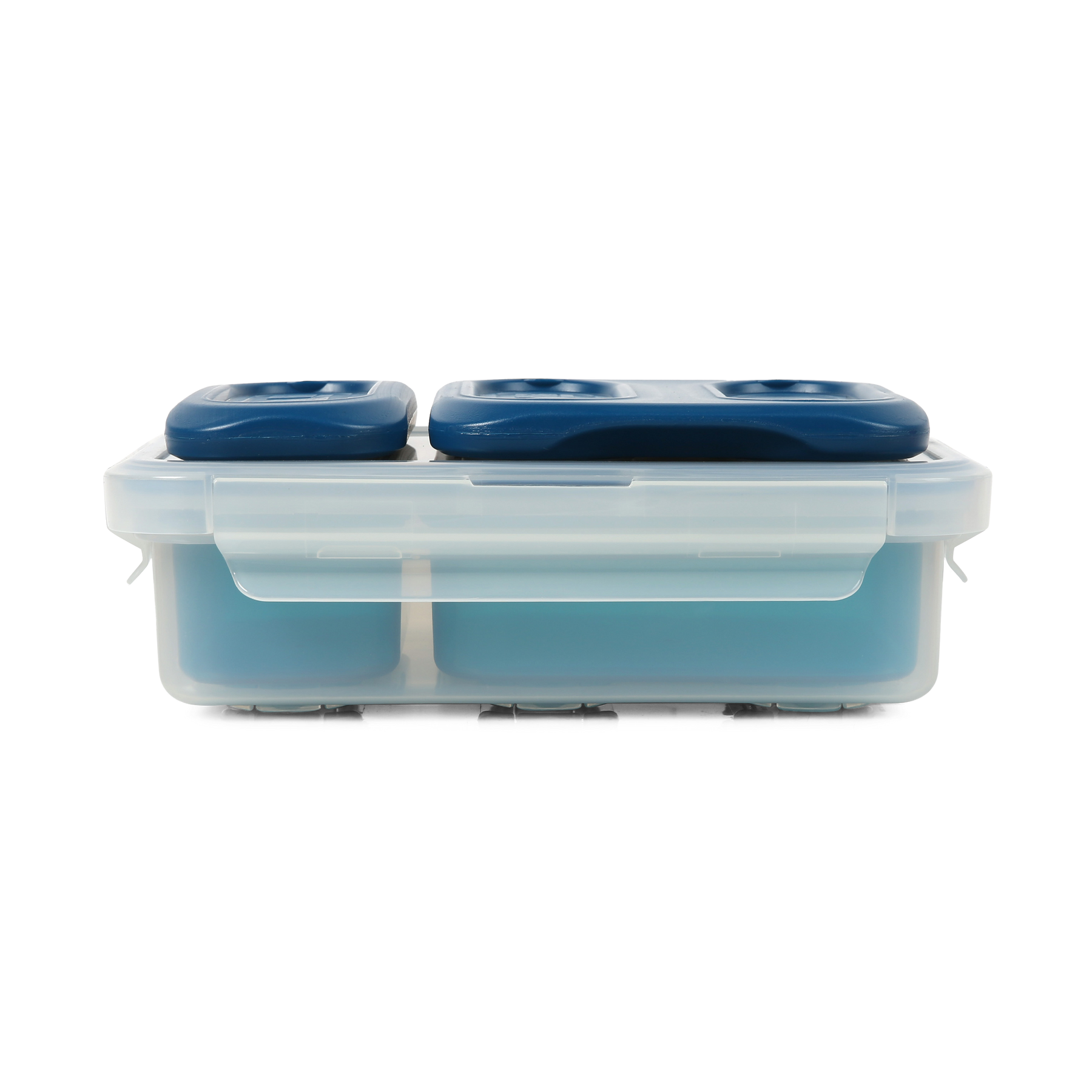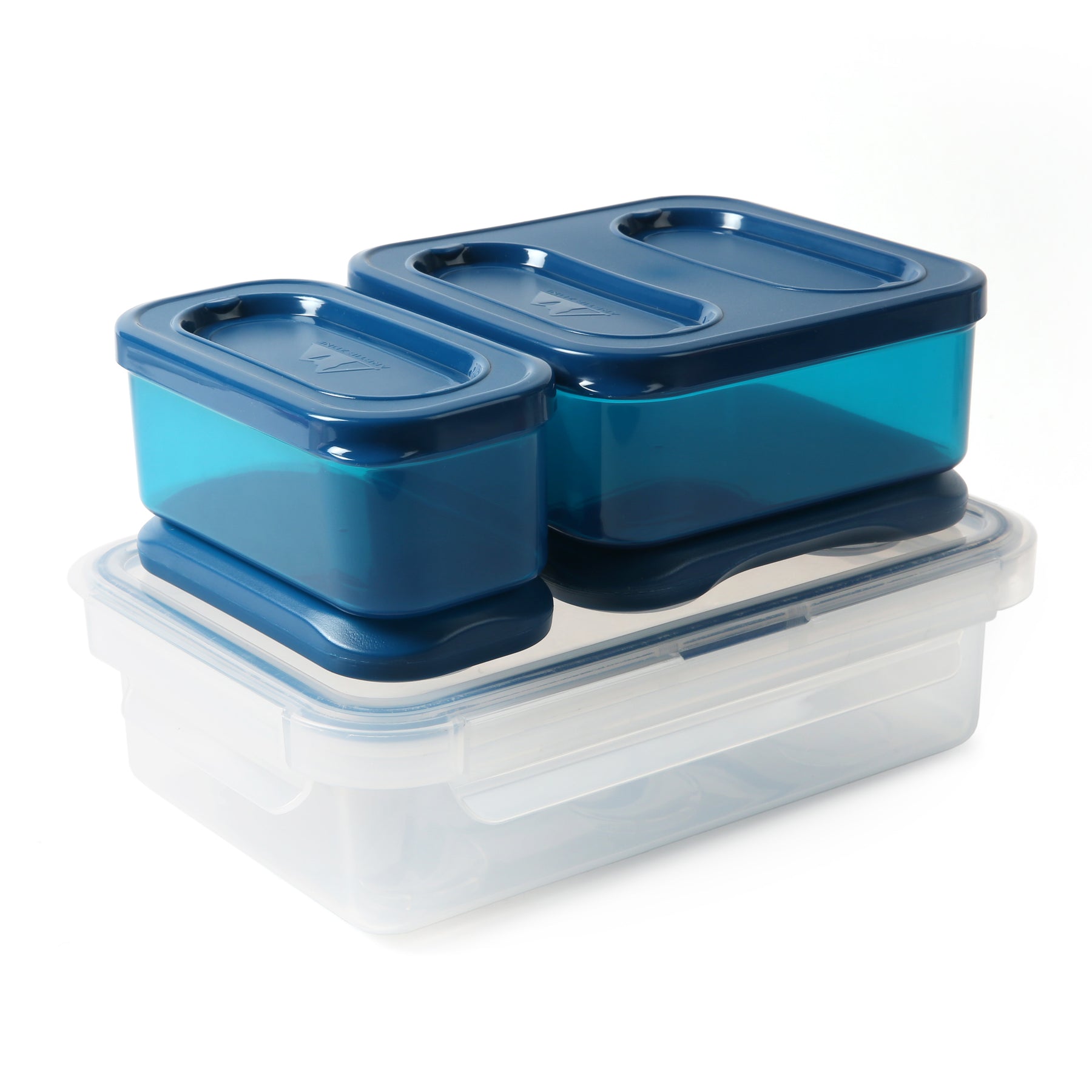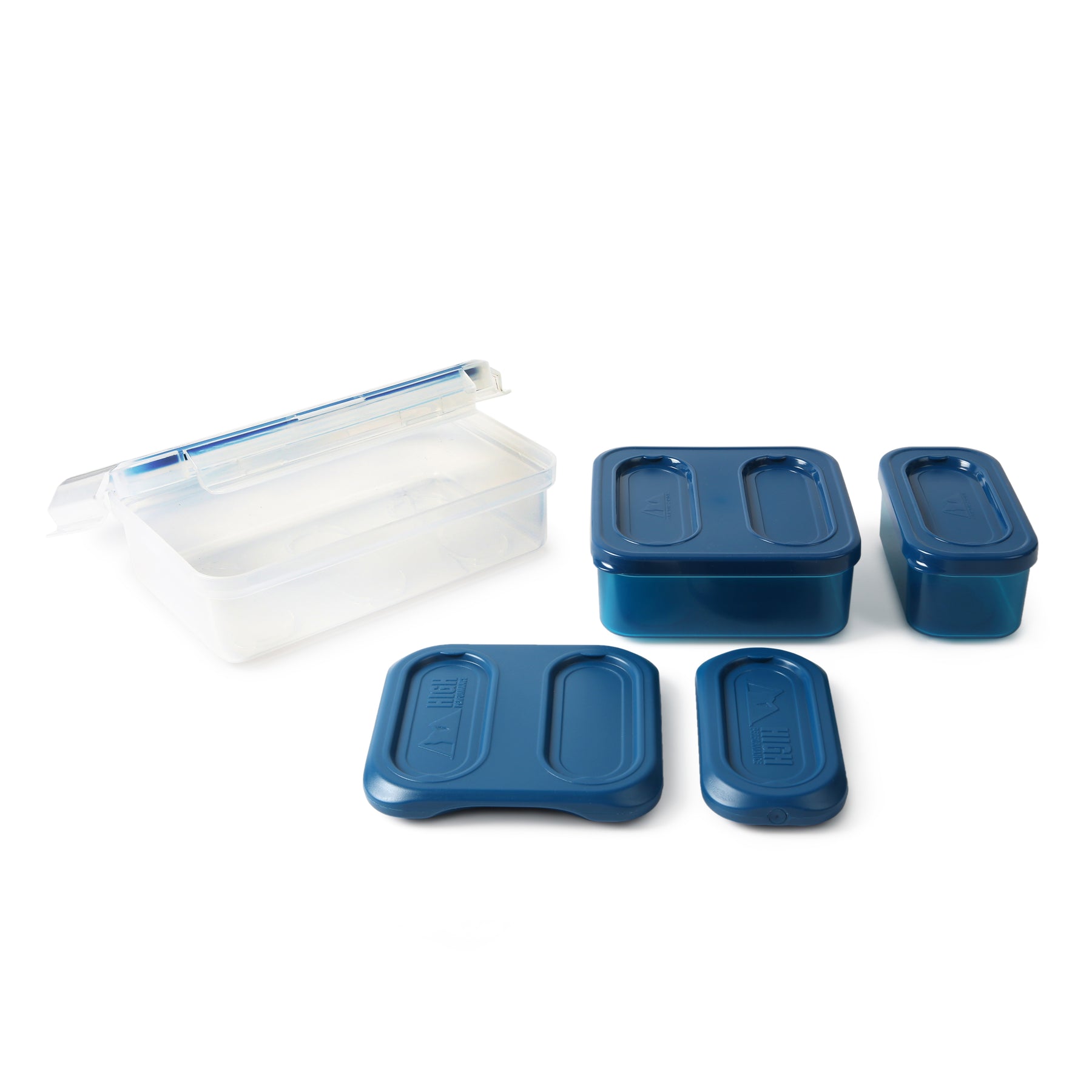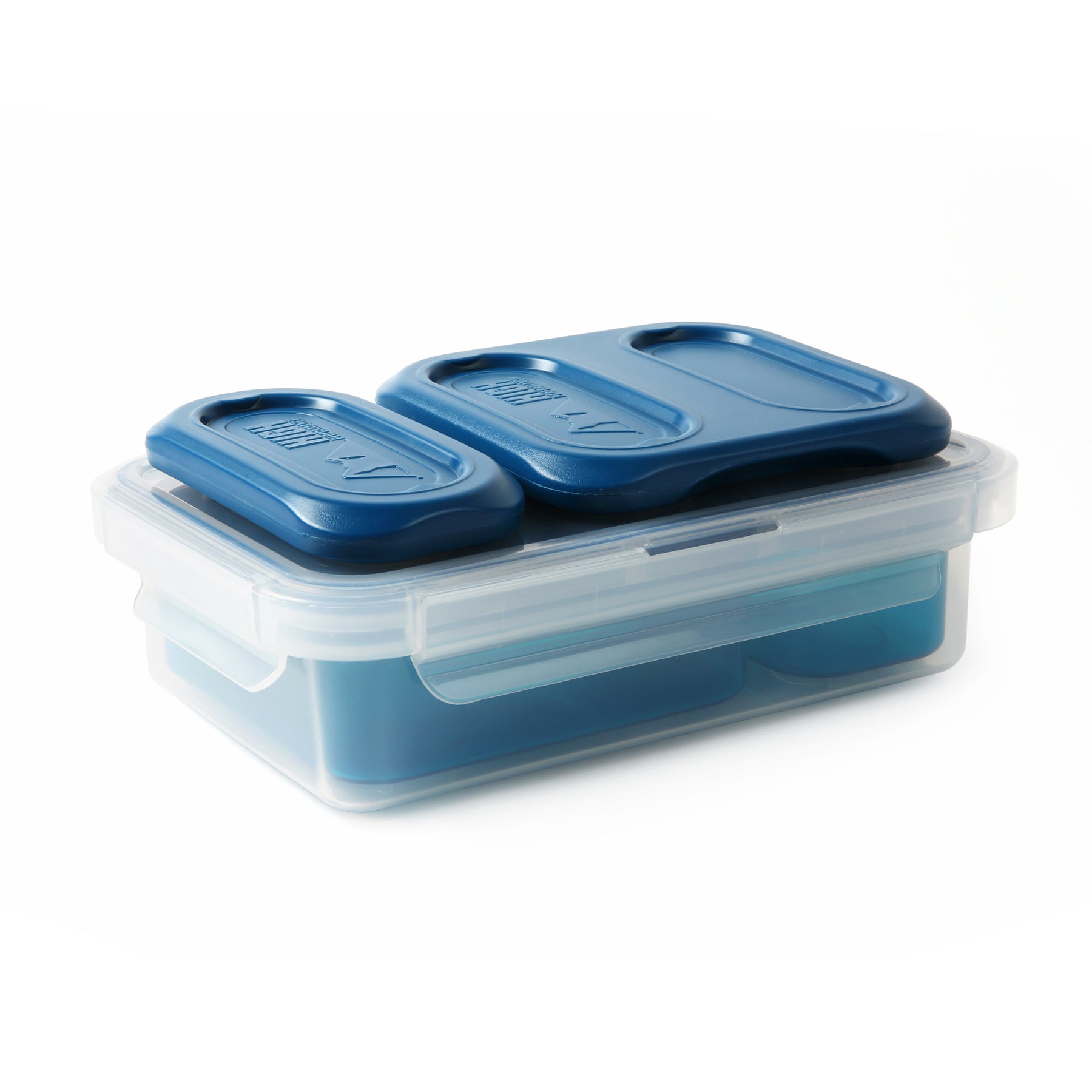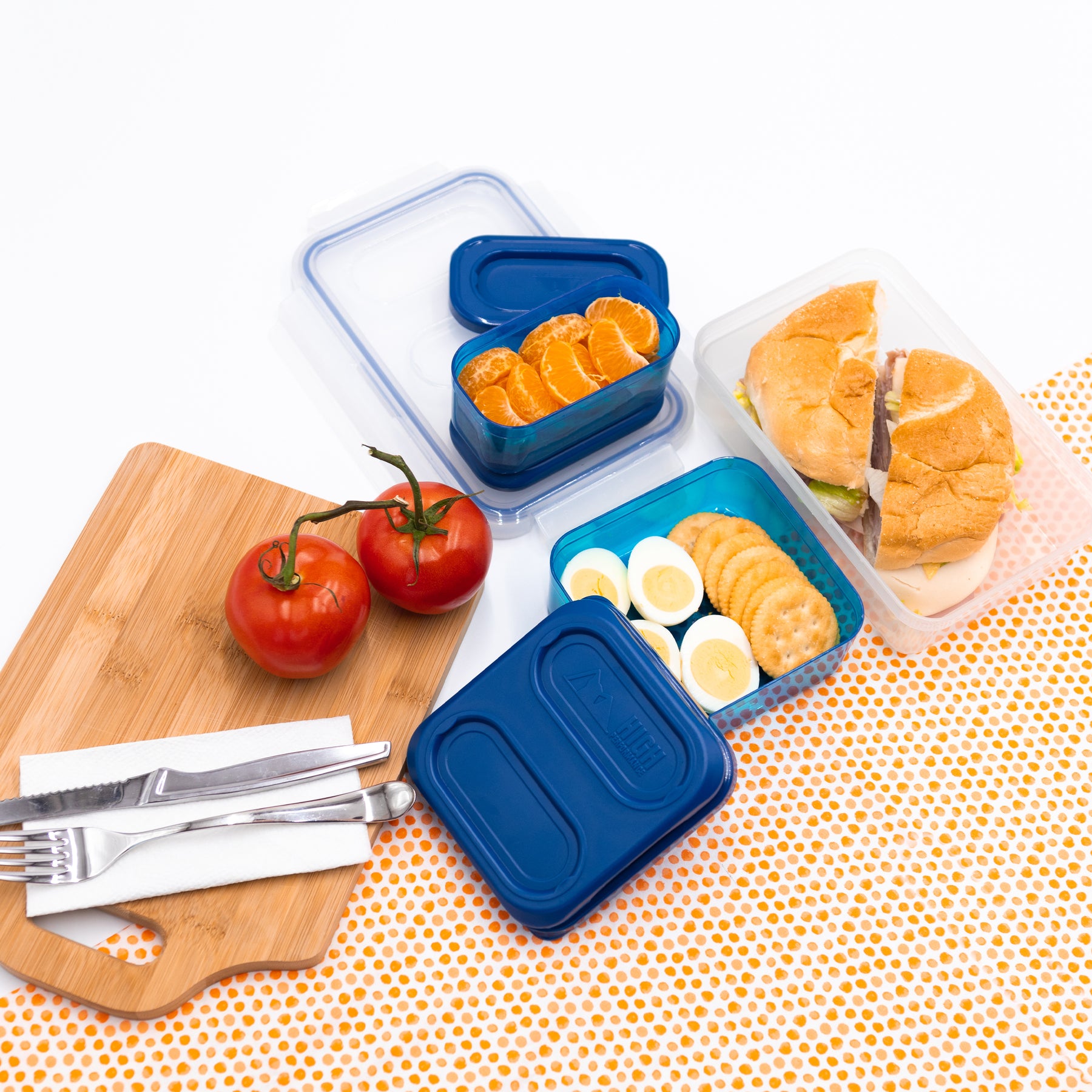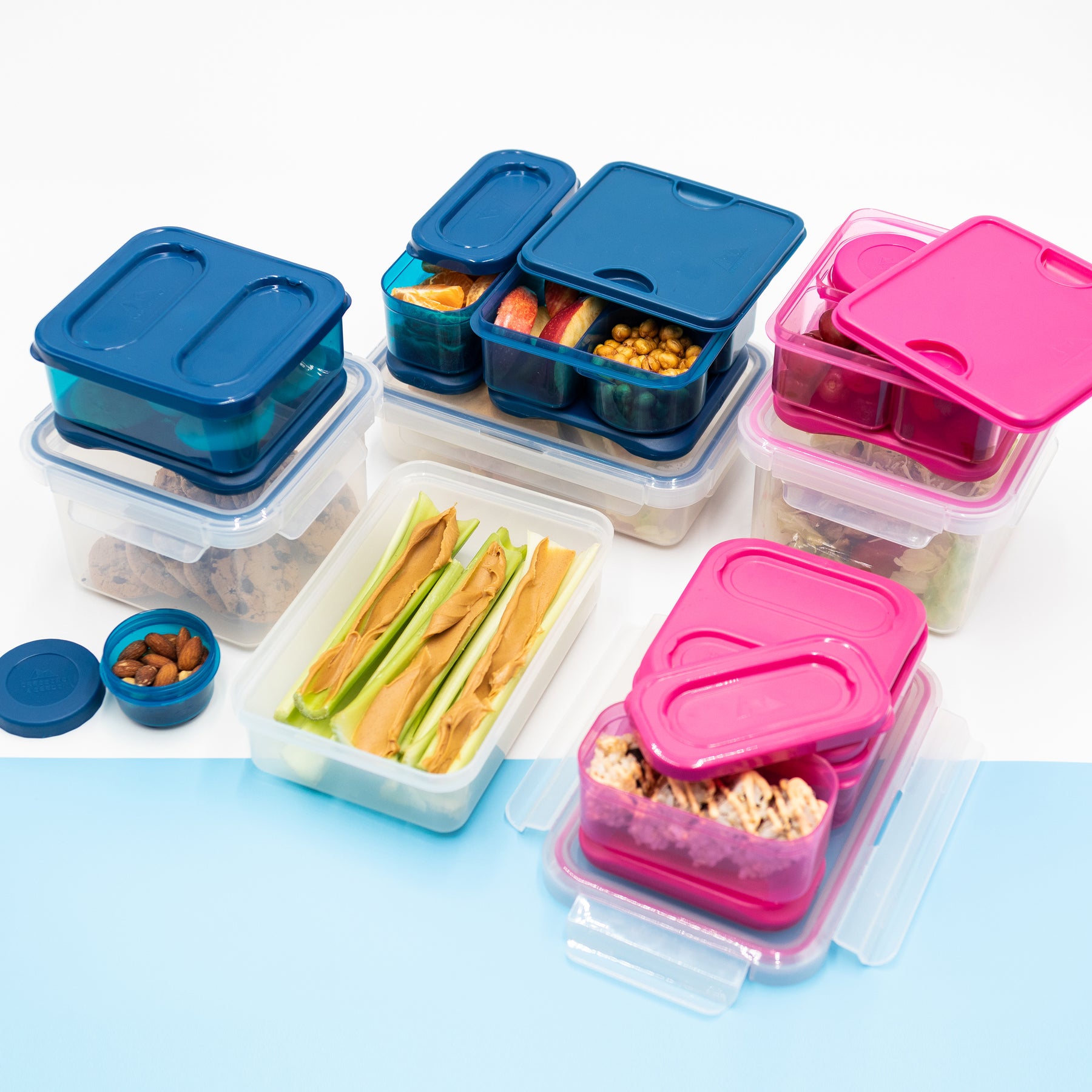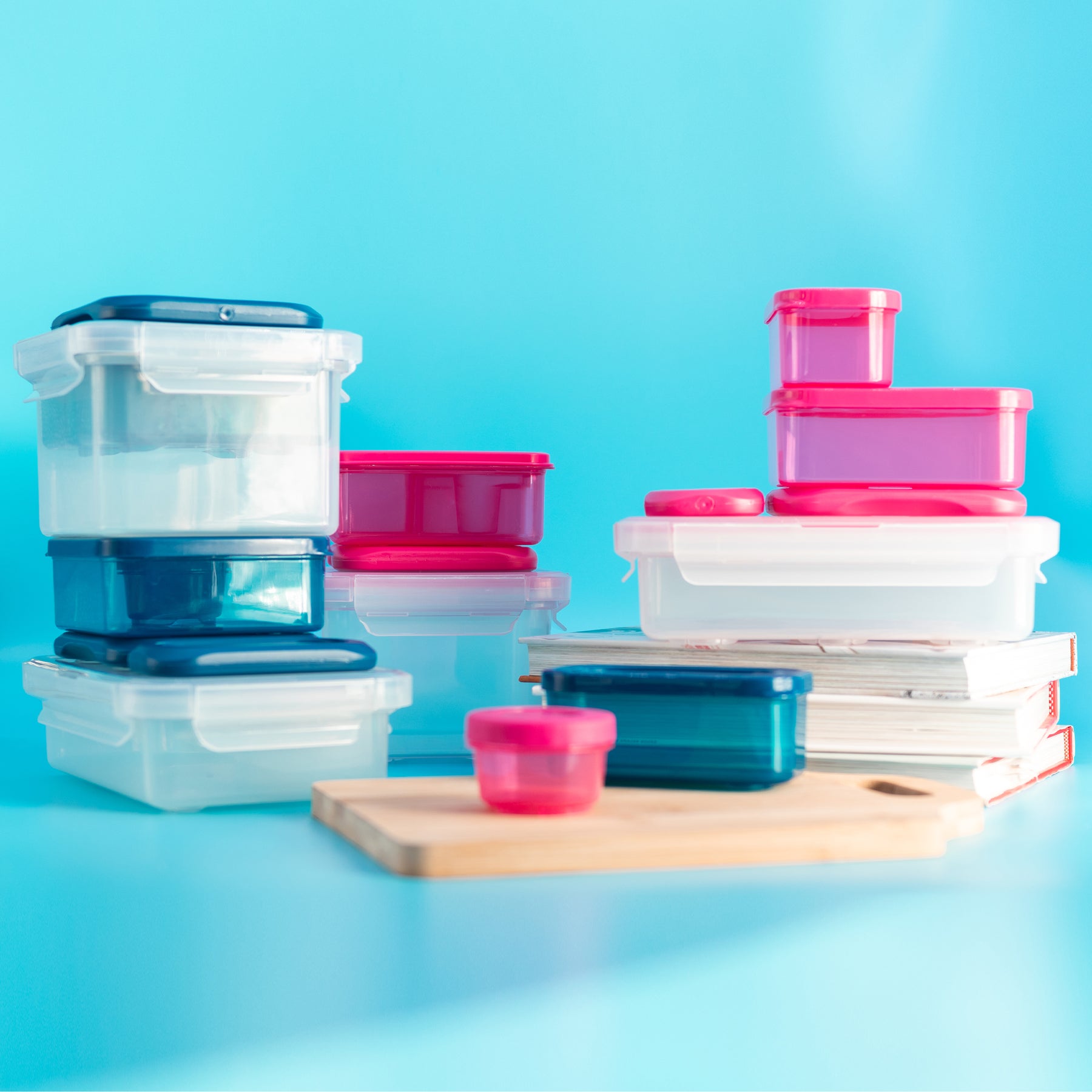 8 Piece All-In-One Entrée Set
Large leak proof container, medium size container and snack size container with 2 high performance Ice Bricks™ • Microban® in all excluding gasket
The 8 Piece Bento Meal Set features a leak proof meal container (4.58 cups); medium size container (2.08 cups) and a small, snack size container (0.93 cups). It also includes two high performance Ice Bricks™ - double size and single size. The containers* and the Ice Bricks™ have Microban® to help protect against bacterial odors and stains.
The Ice Bricks™ can be attached to the lid or base of the meal and sandwich containers.
Containers and lids are microwave and top rack dishwasher safe. All components are BPA and phthalate free and FDA compliant.

• With Microban® protection*
• Leak proof meal container: 4.58 cups/37.2 fl. Oz.
• microwave and top rack dishwasher safe
• Medium size container: 2.08 cups/16.9 fl.oz.
• microwave and top rack dishwasher safe
• Snack container: 0.93 cups/7.6 fl. Oz.
• microwave and top rack dishwasher safe
• 1 High performance double Ice Brick™ and 1 high performance single Ice Brick™
• hand wash only
*excluding gasket
| | |
| --- | --- |
| Length | 5.01" |
| Depth | 4.82" |
| Height | 1.96" |
| Capacity | 2.08 cups / 16.9 fl oz |
| | |
| --- | --- |
| Length | 8.75 |
| Depth | 6.25 |
| Height | 3.50 |
| Capacity | 4.58 cups / 37.2 fl oz |
| | |
| --- | --- |
| Length | 4.82" |
| Depth | 2.46" |
| Height | 1.96" |
| Capacity | 0.93 cups / 7.6 fl oz. |
| | |
| --- | --- |
| Length | 5.00" |
| Depth | 4.75" |
| Height | 0.75" |
| | |
| --- | --- |
| Length | 4.75" |
| Depth | 2.5" |
| Height | 0.75" |