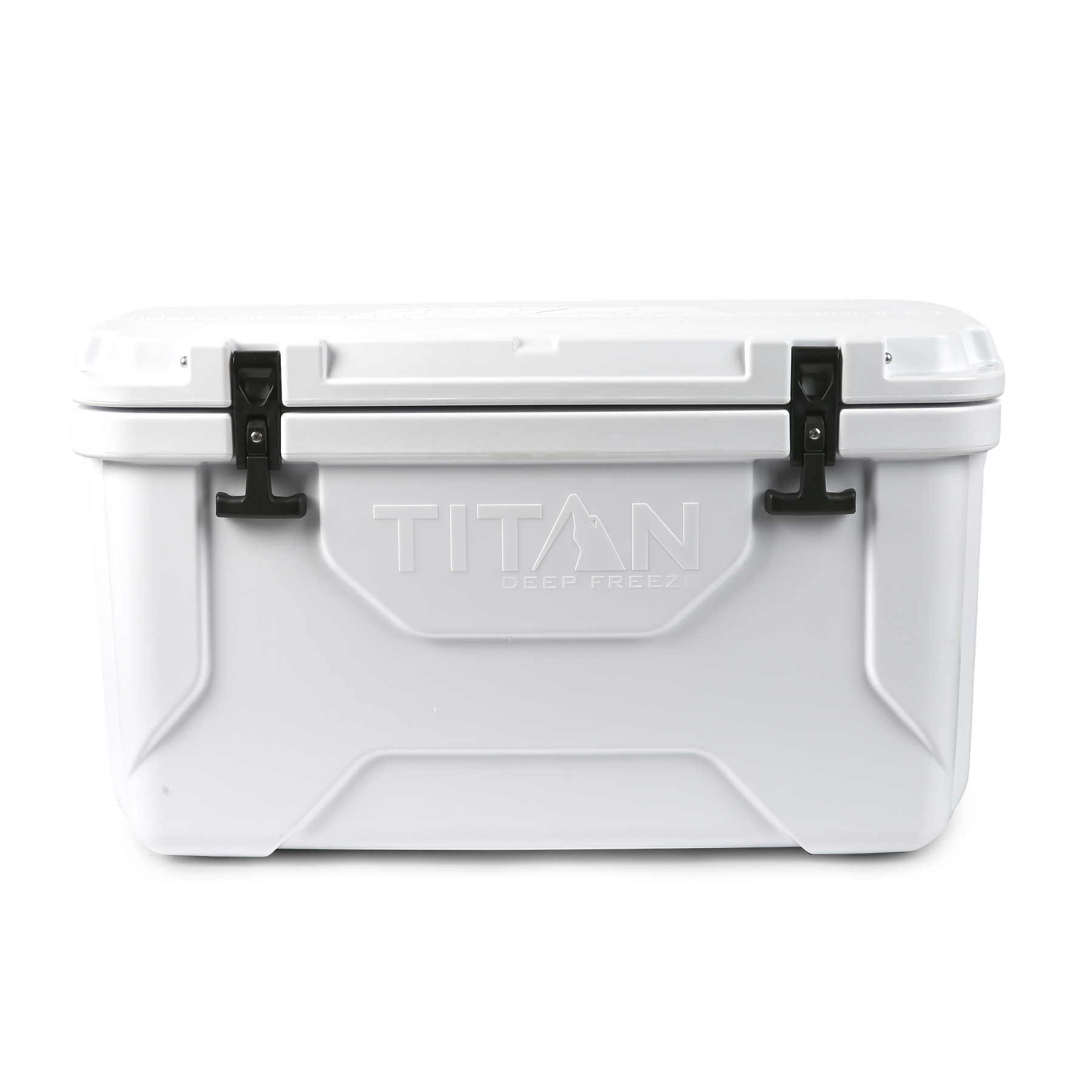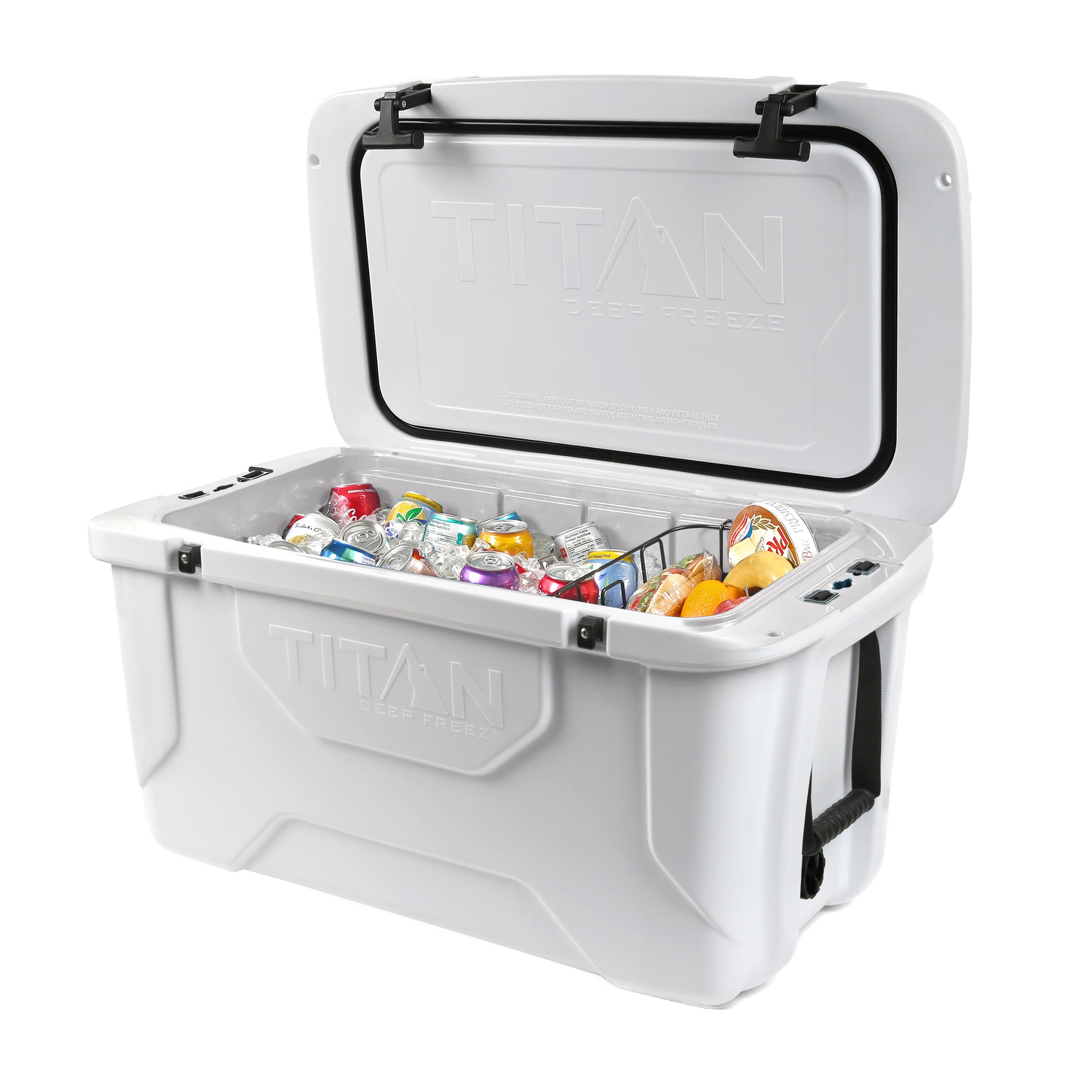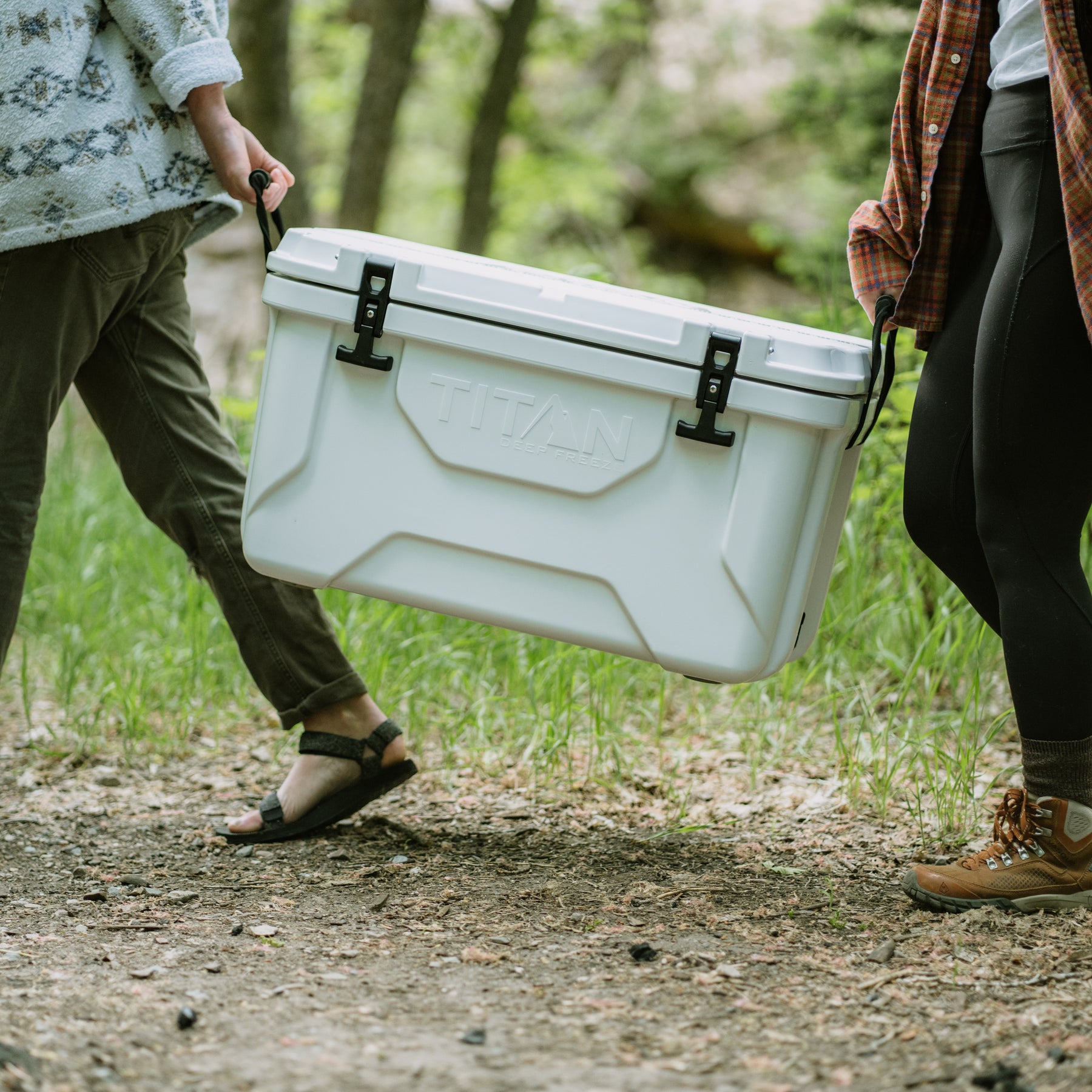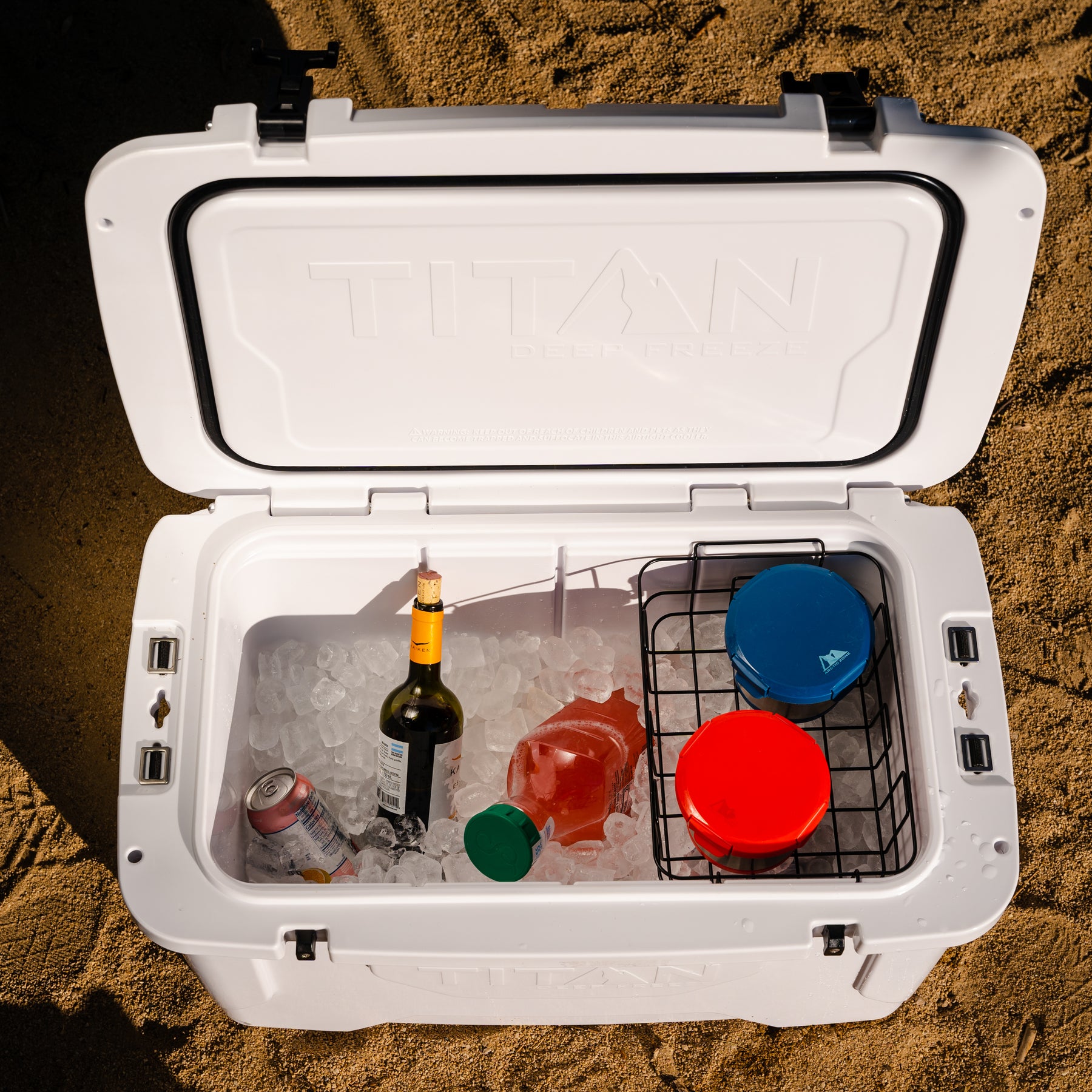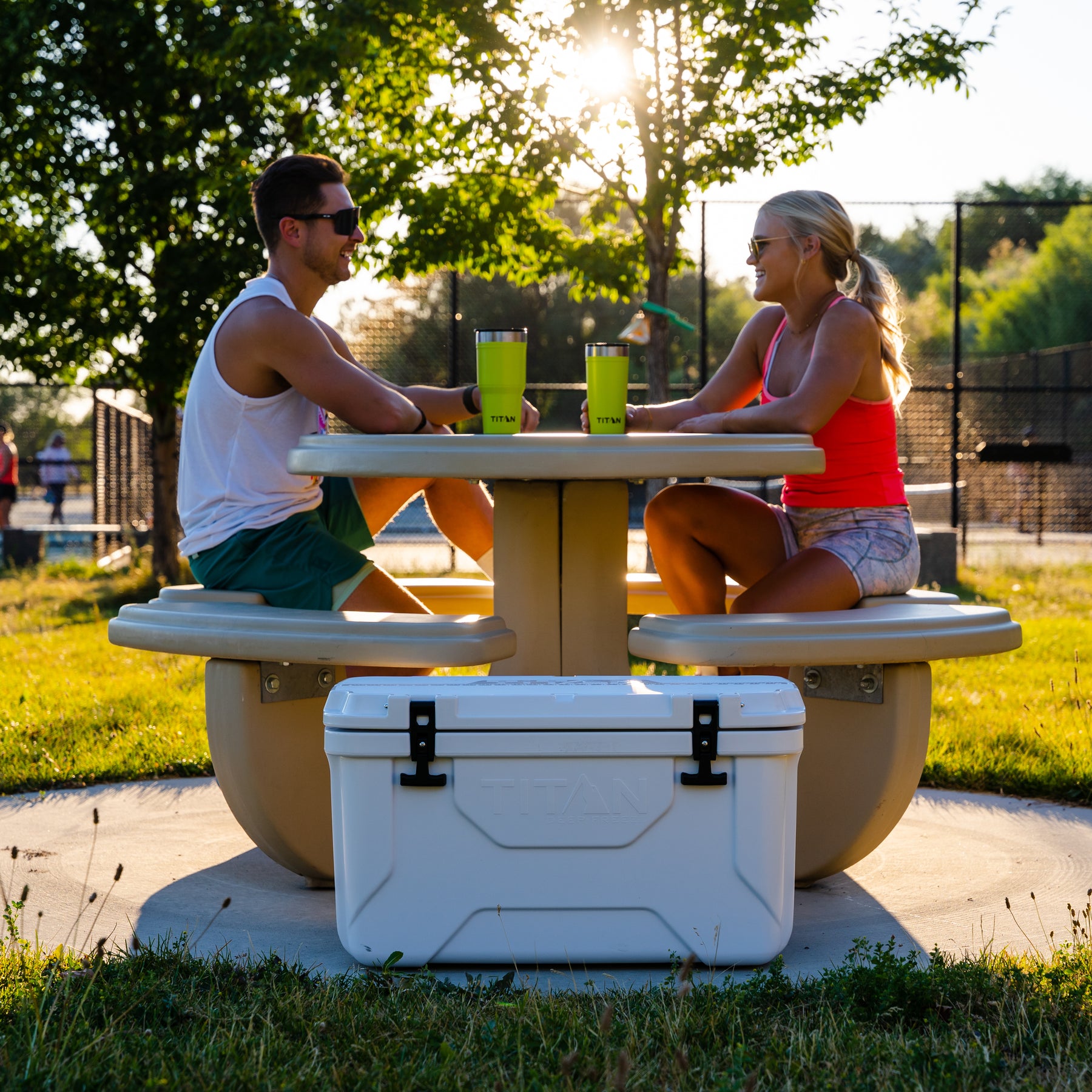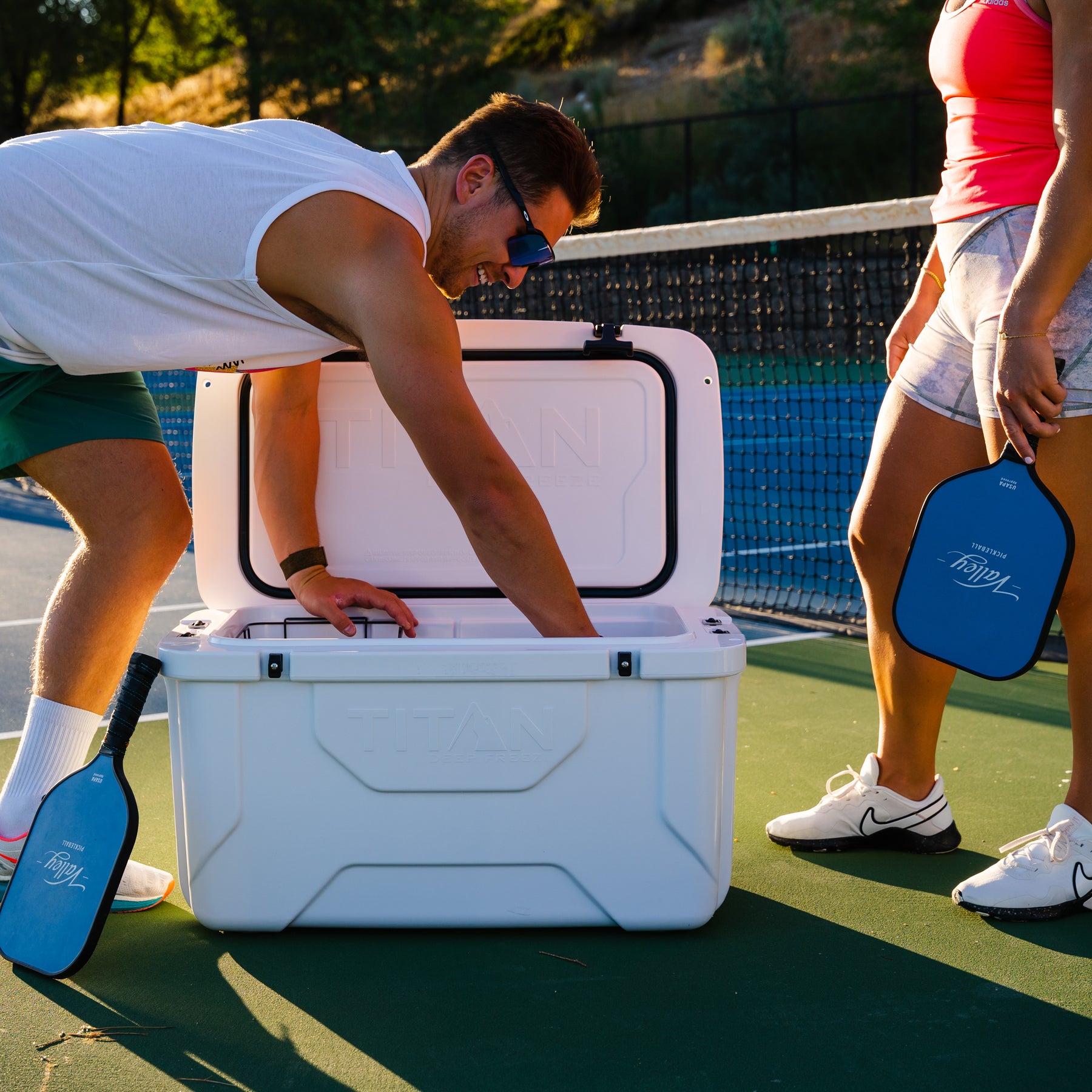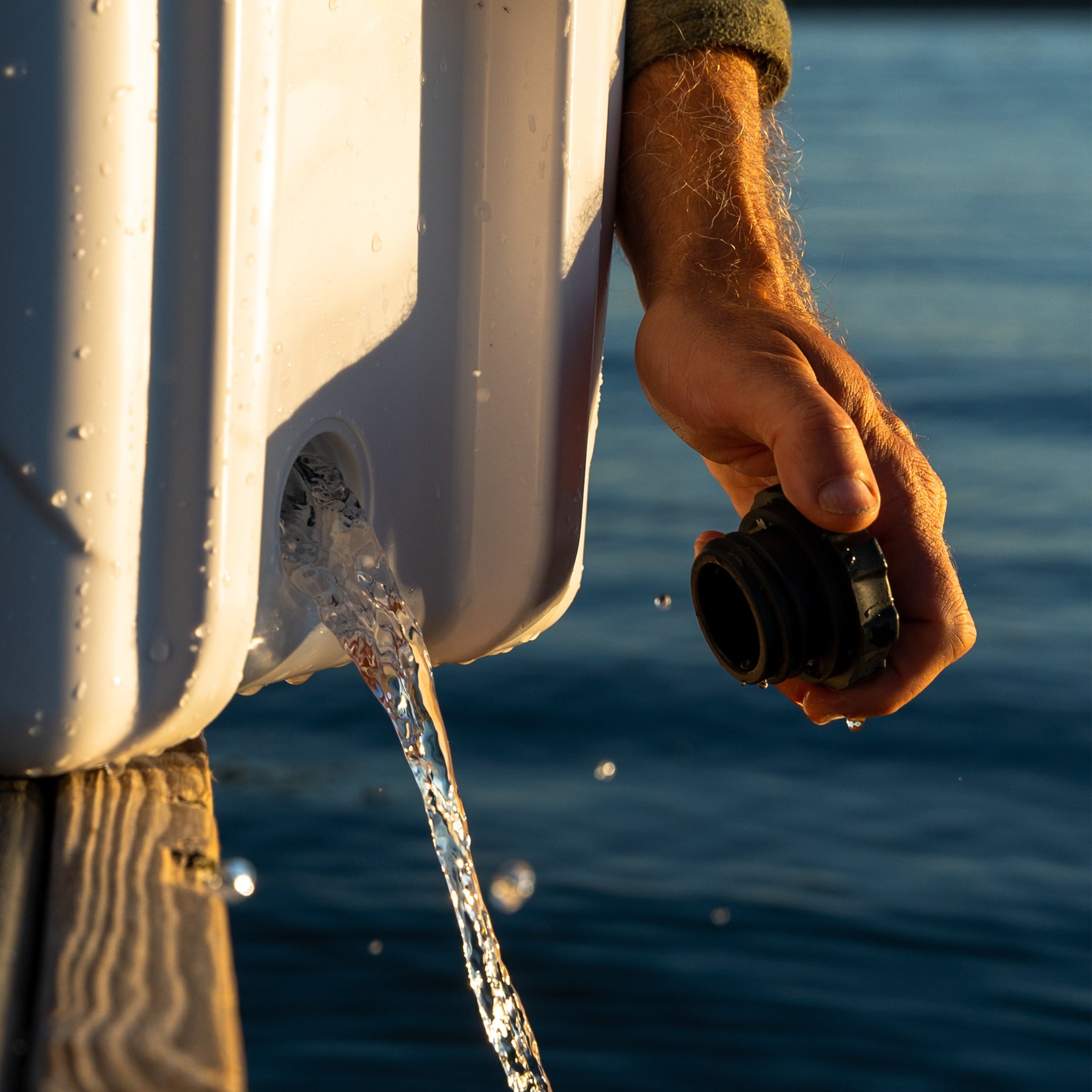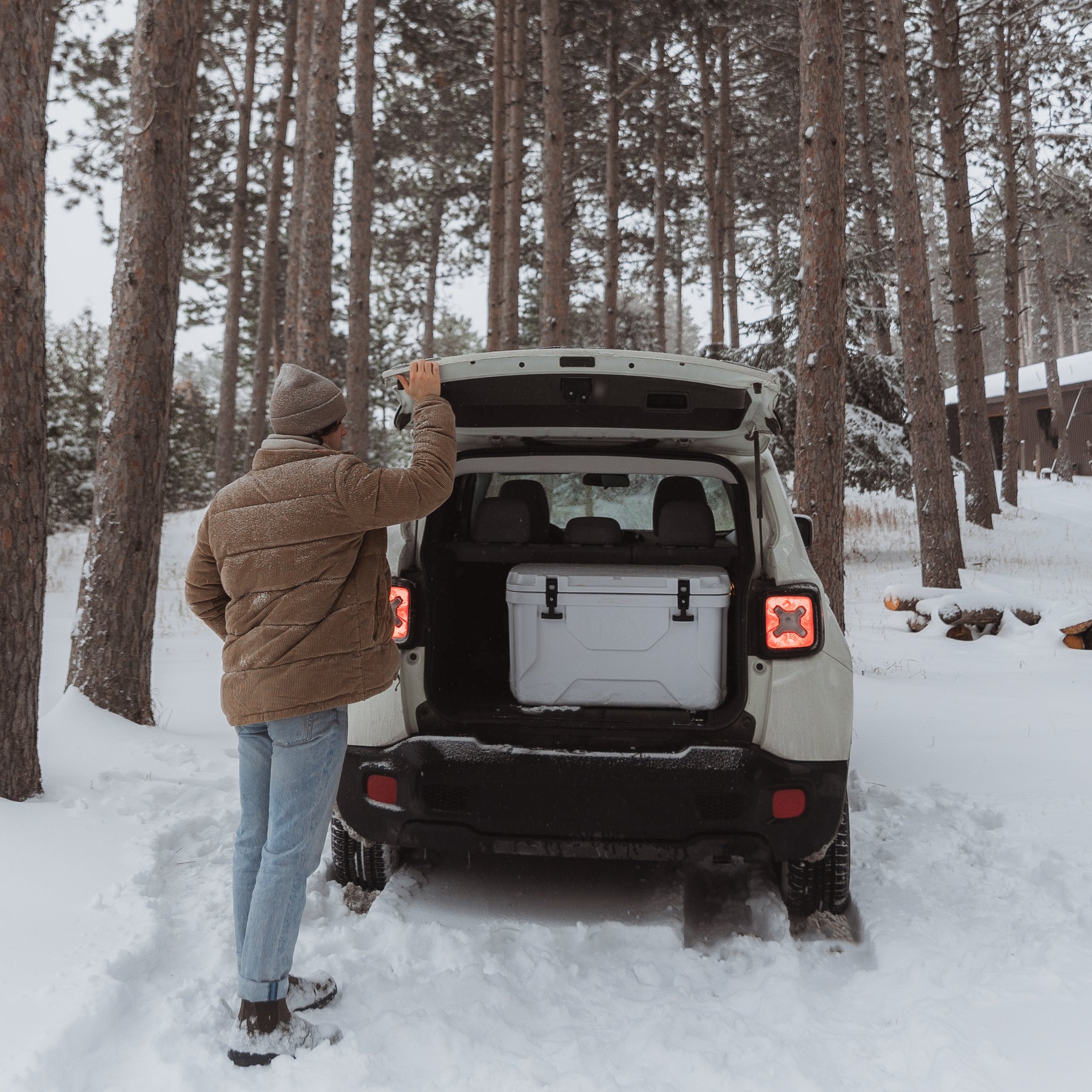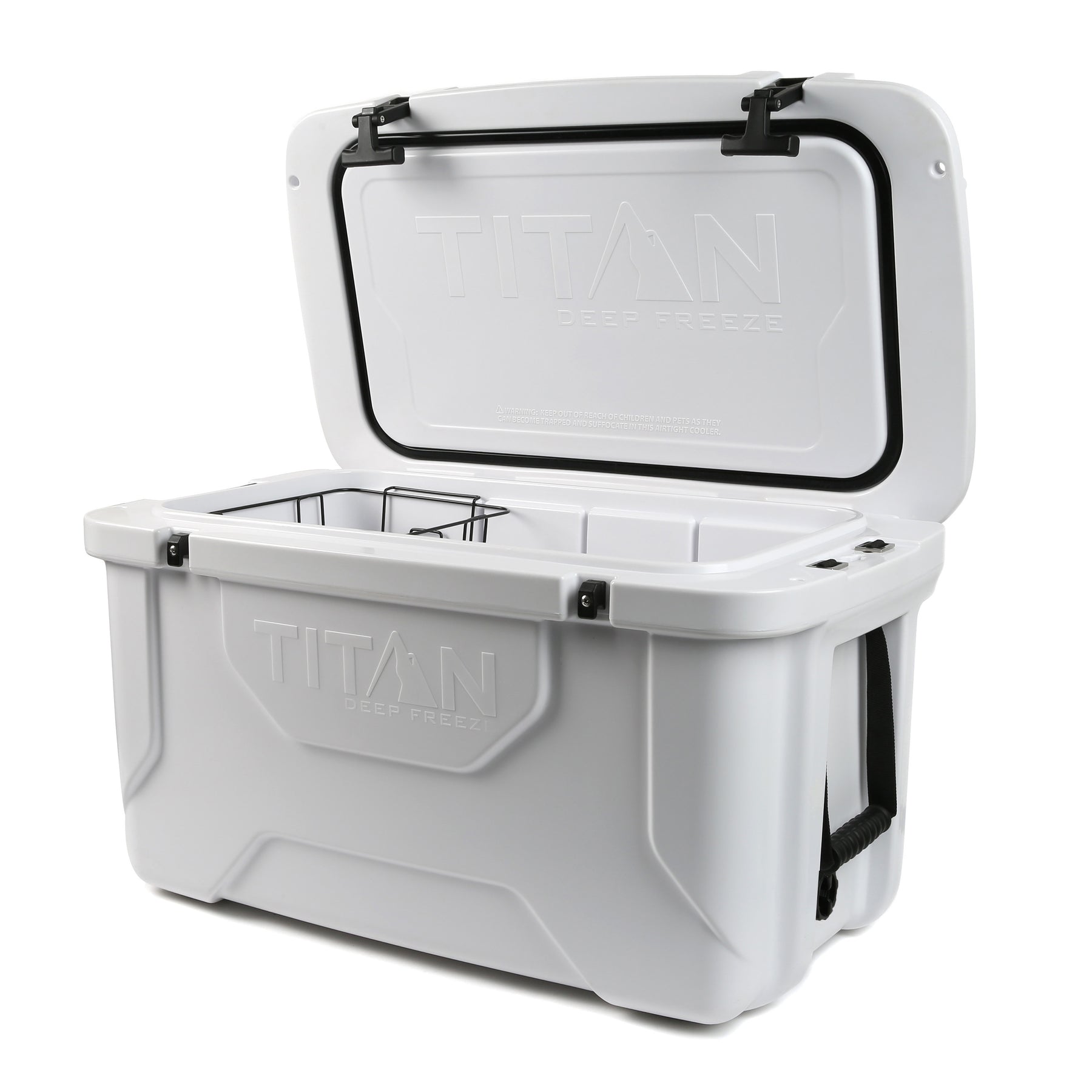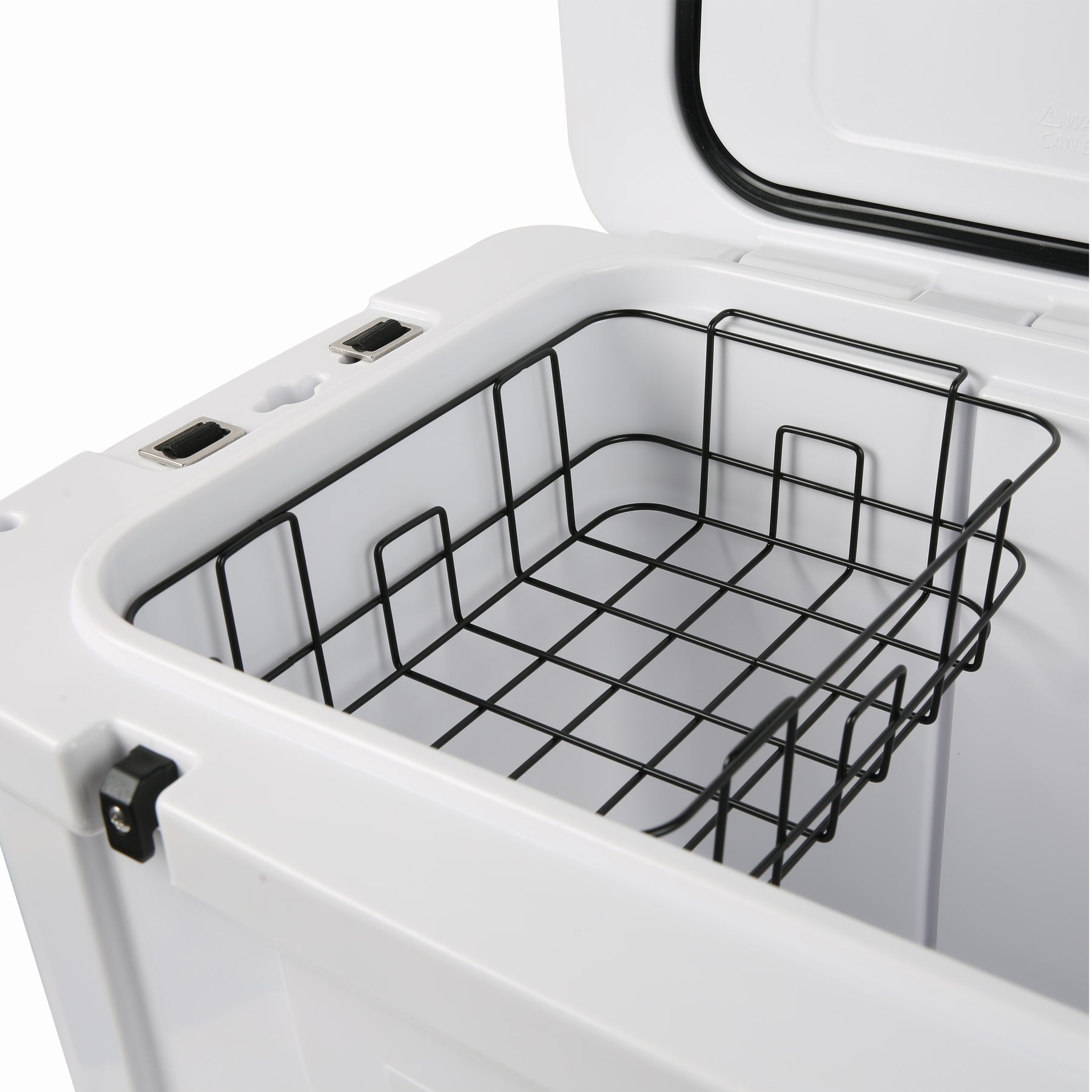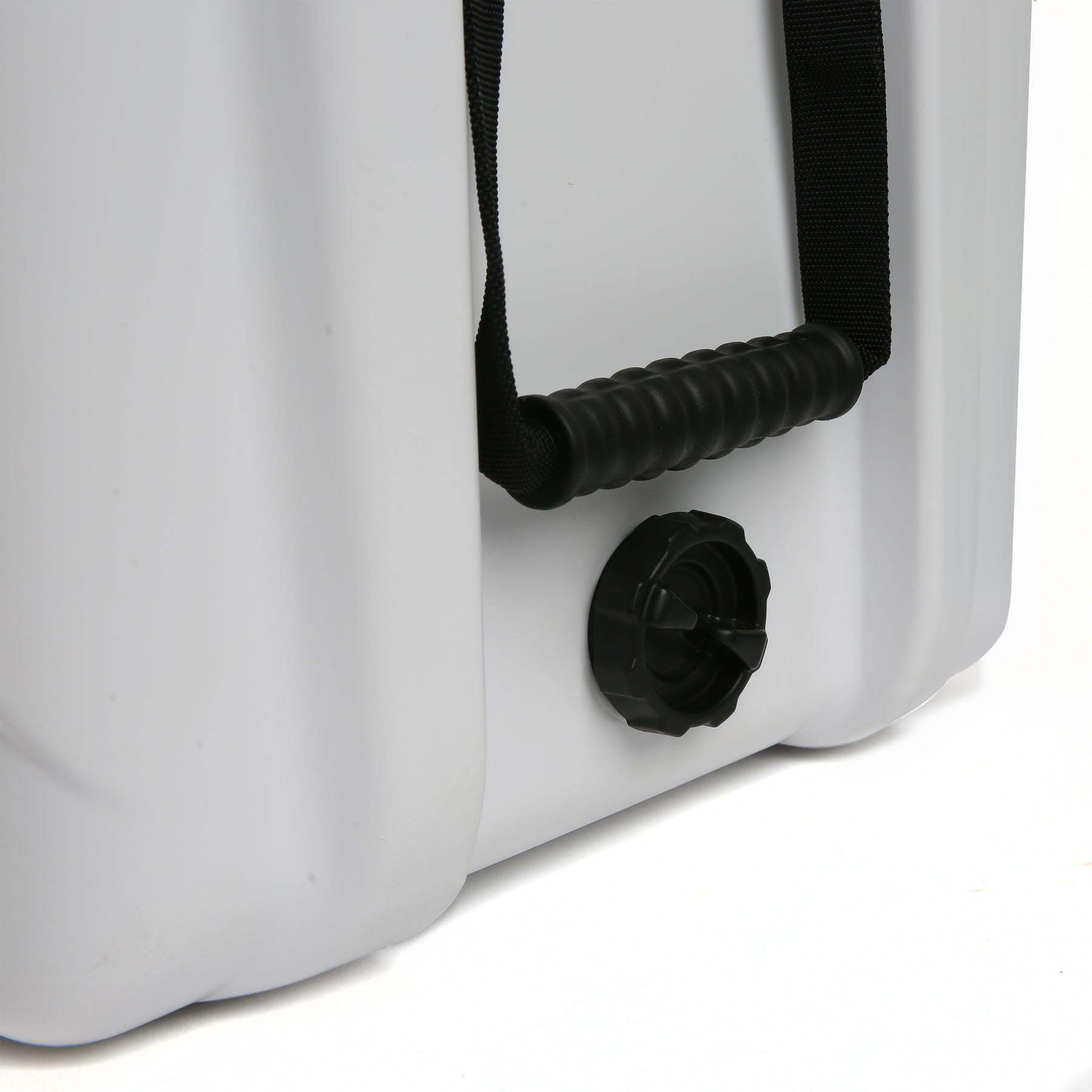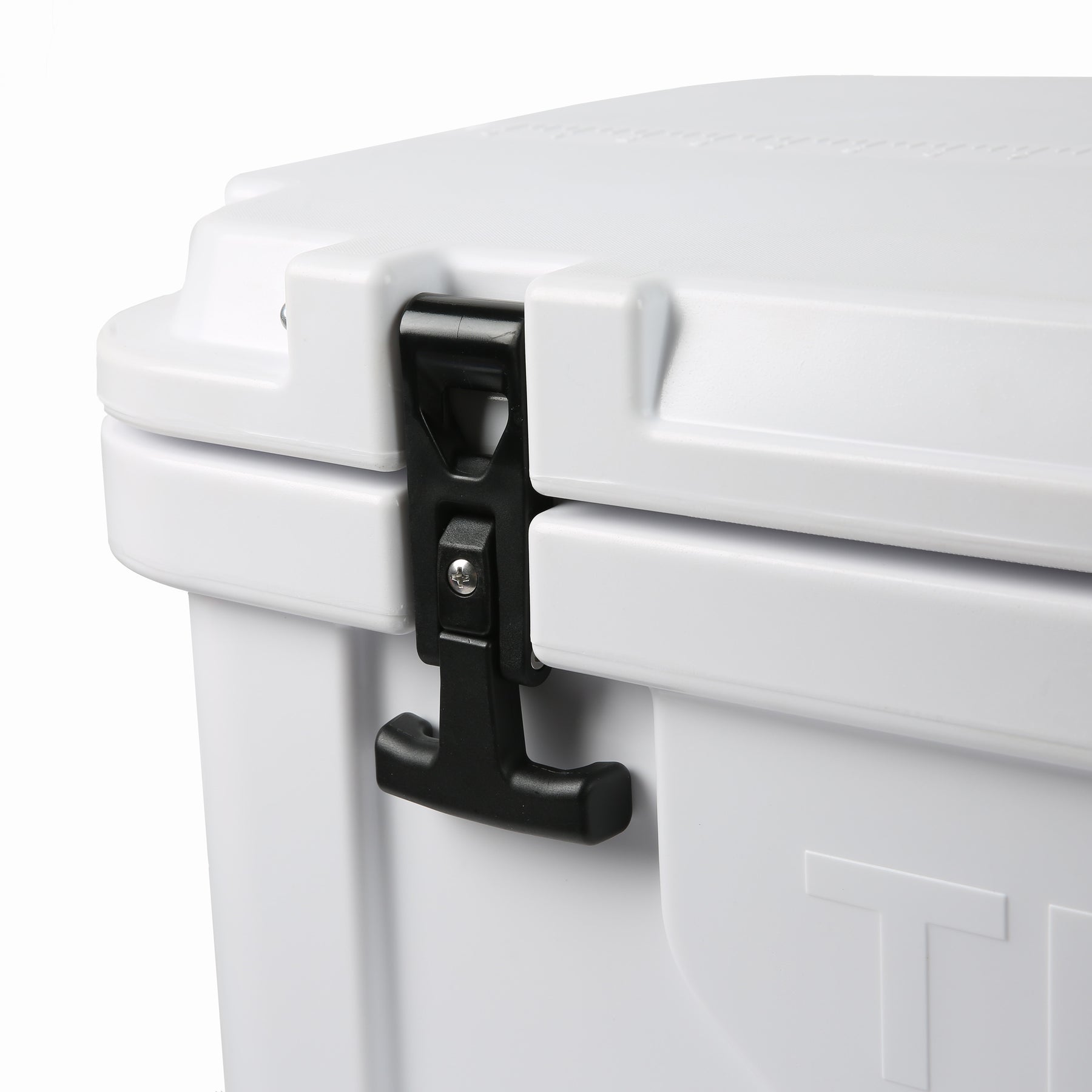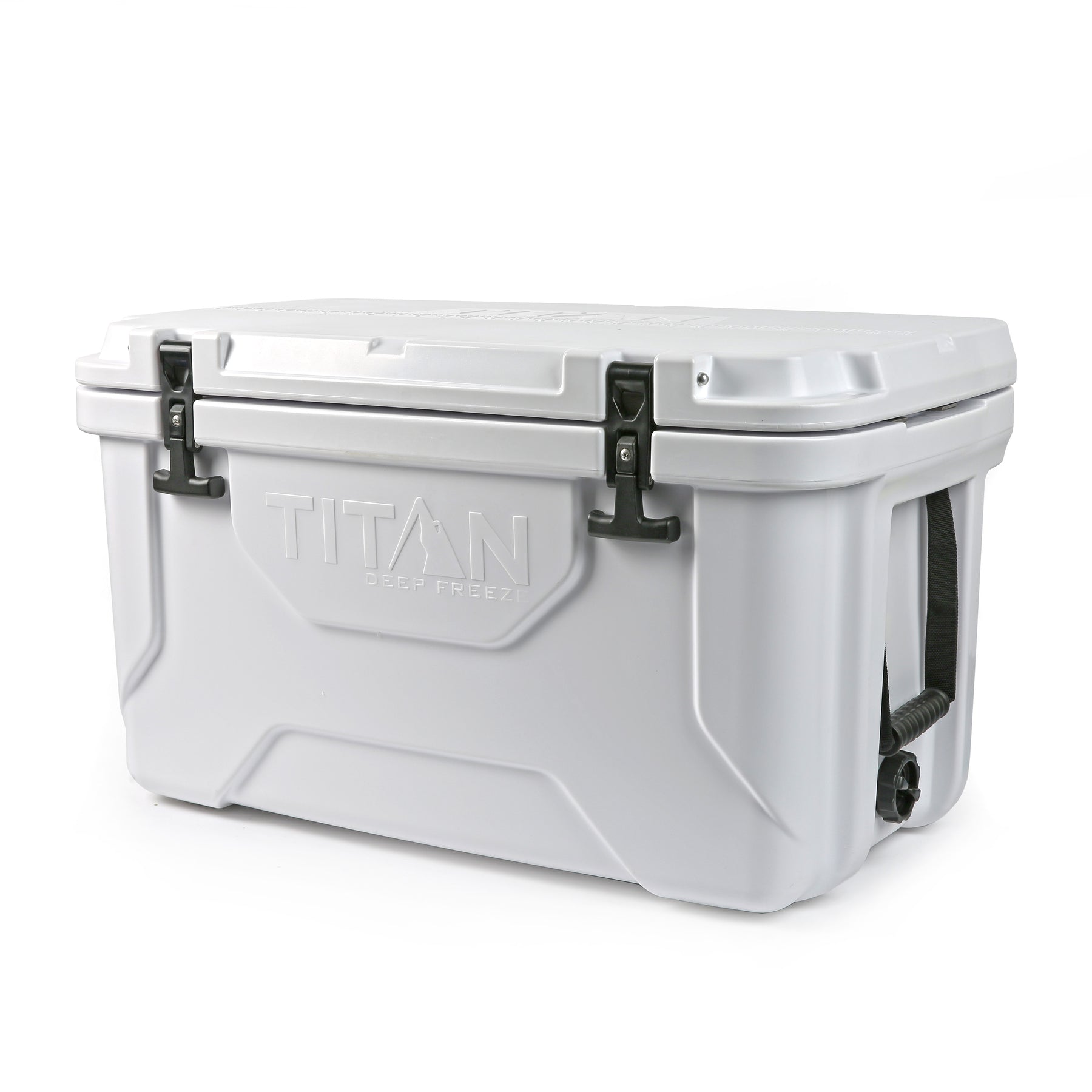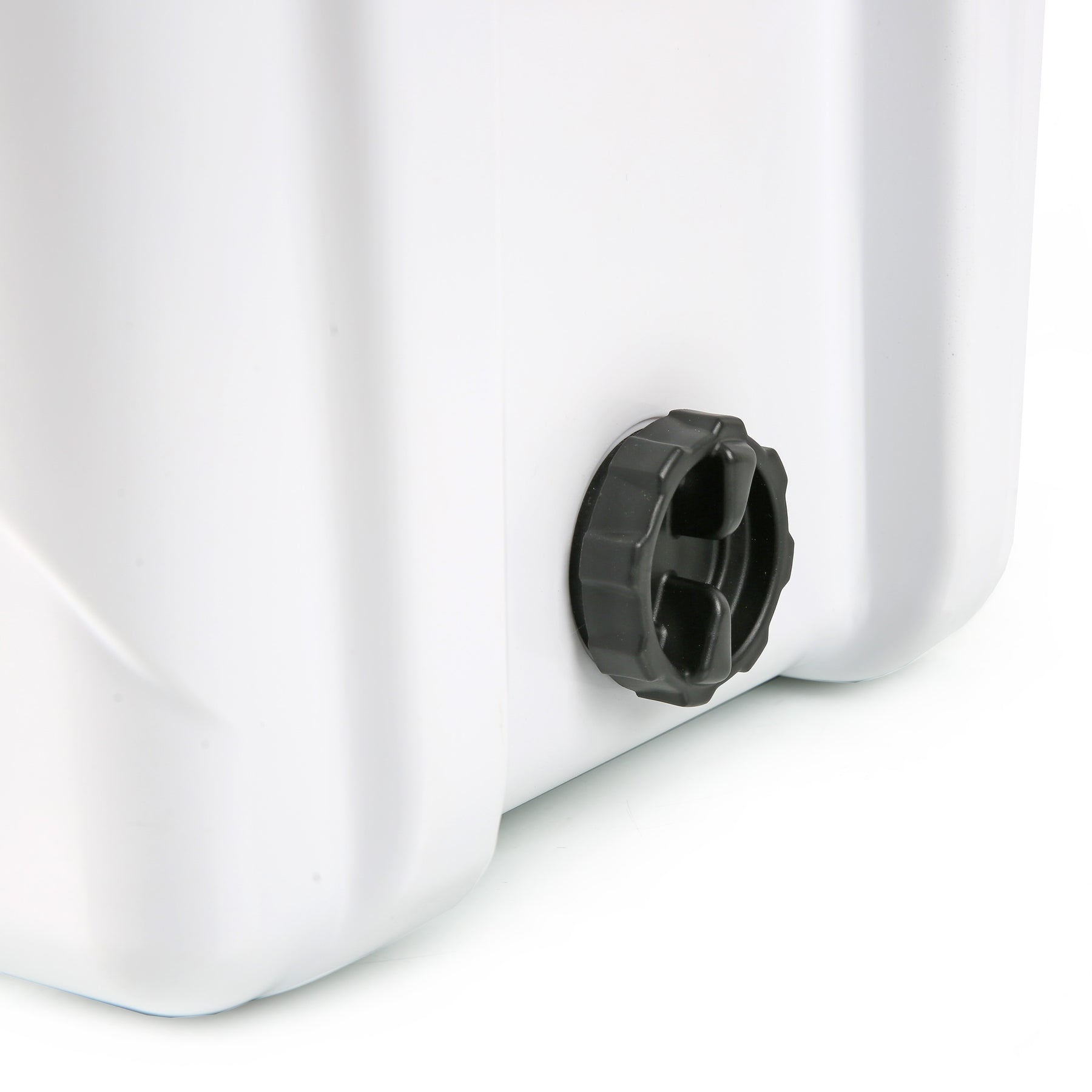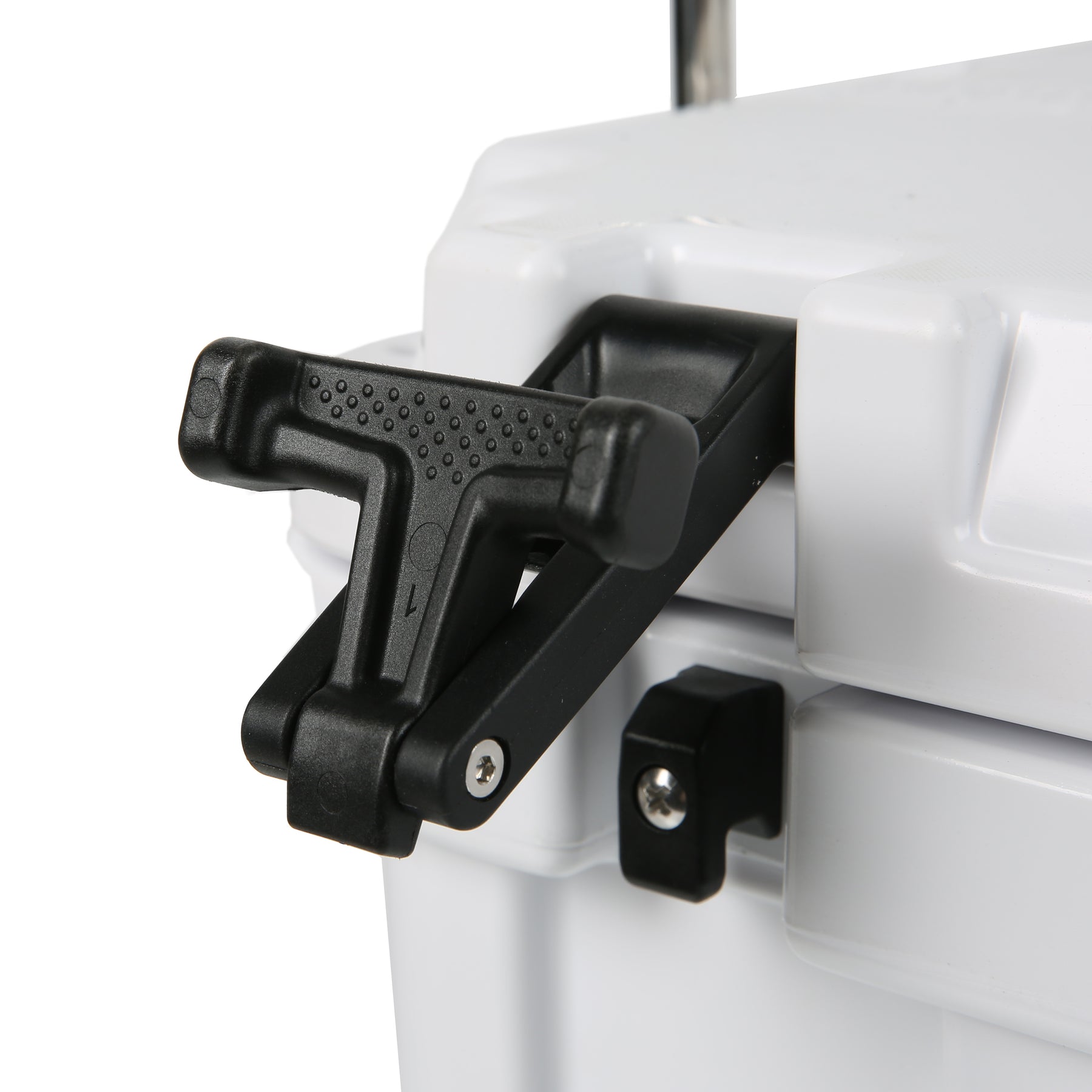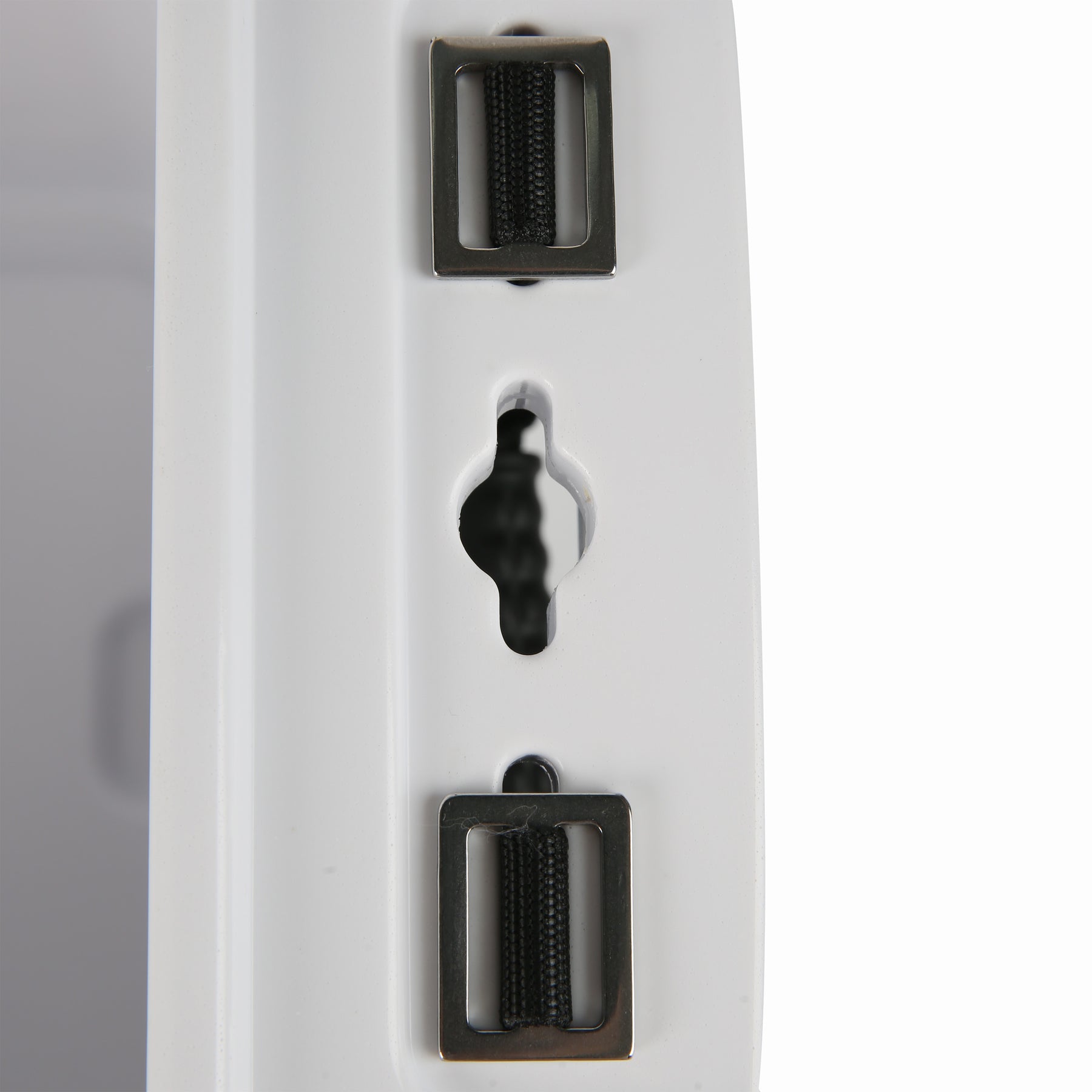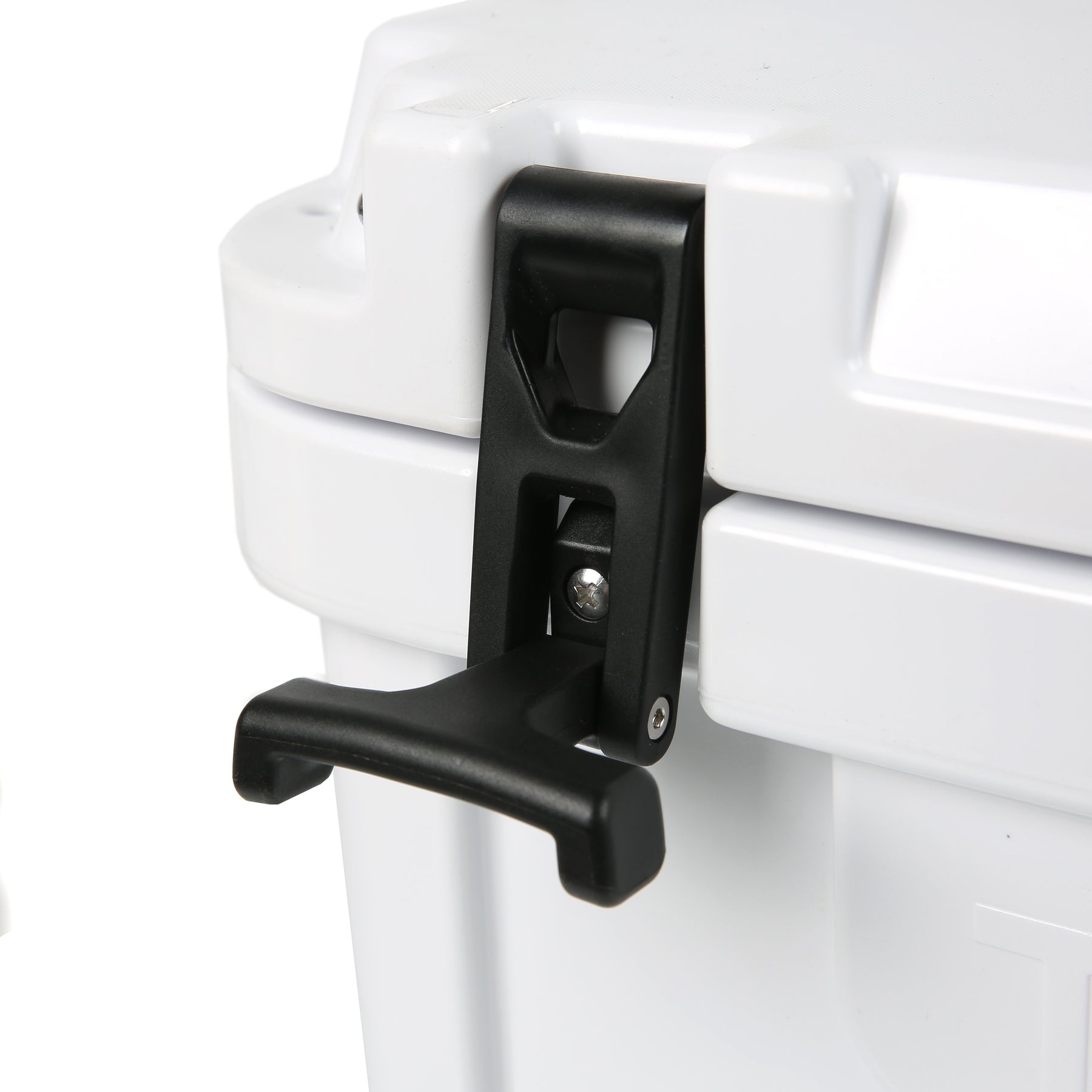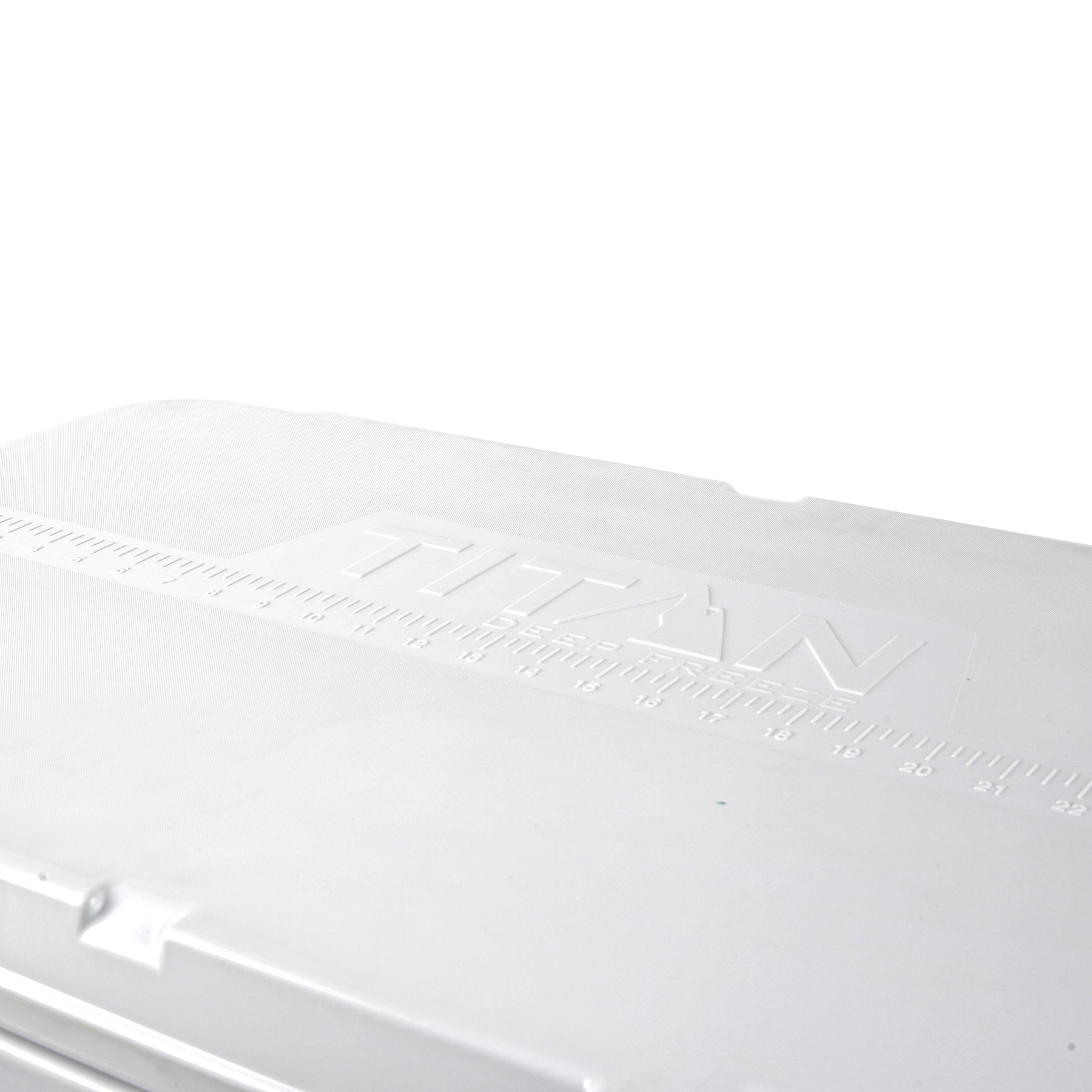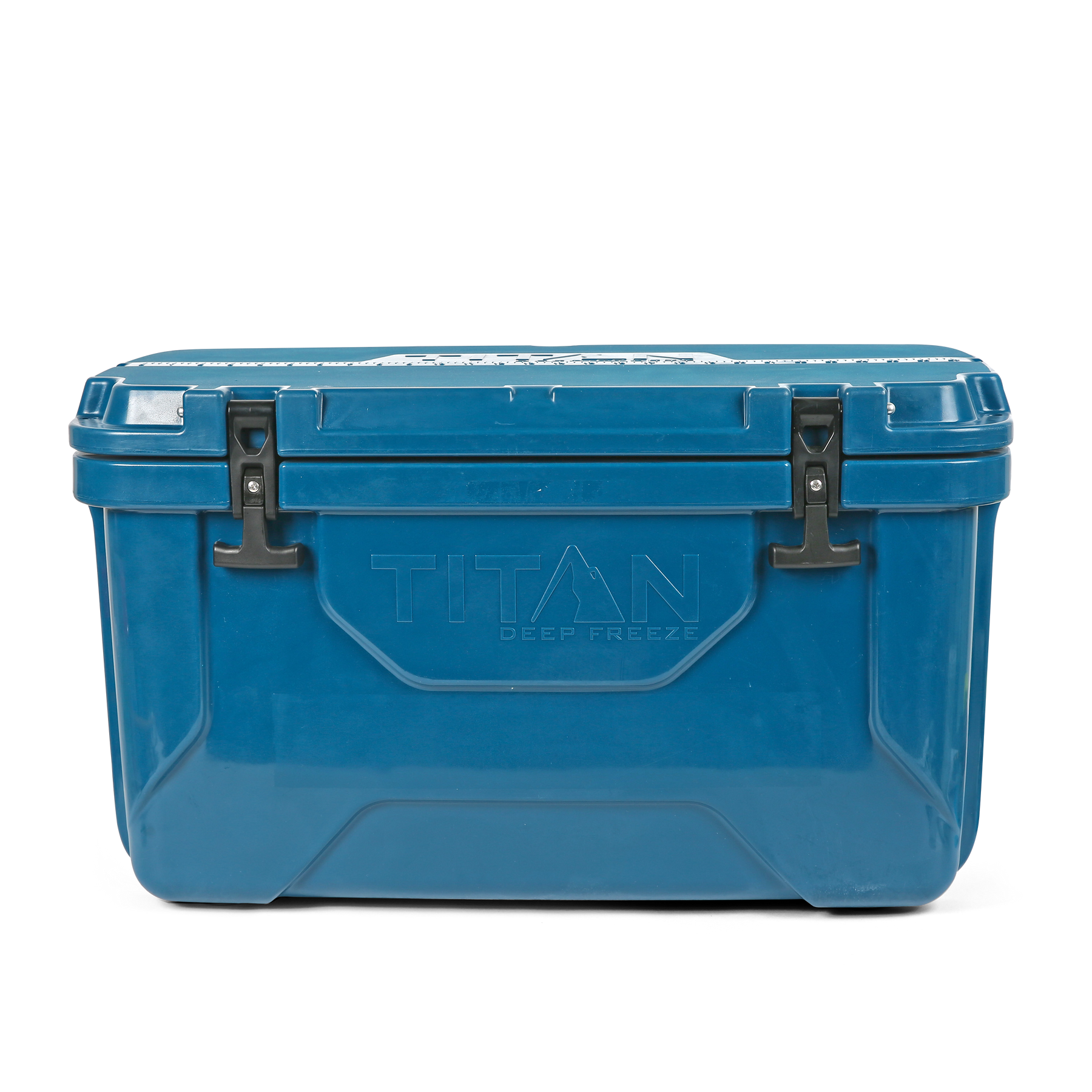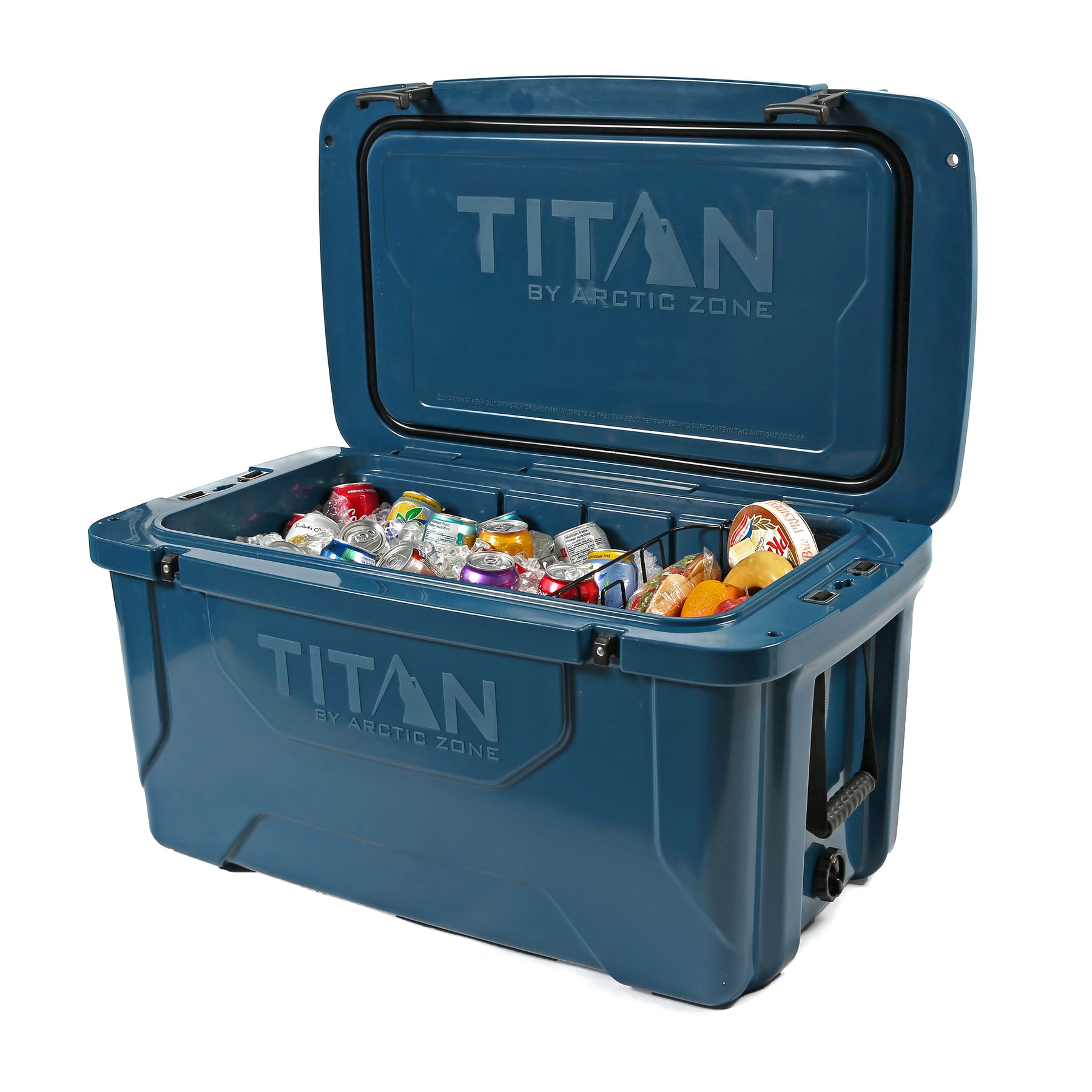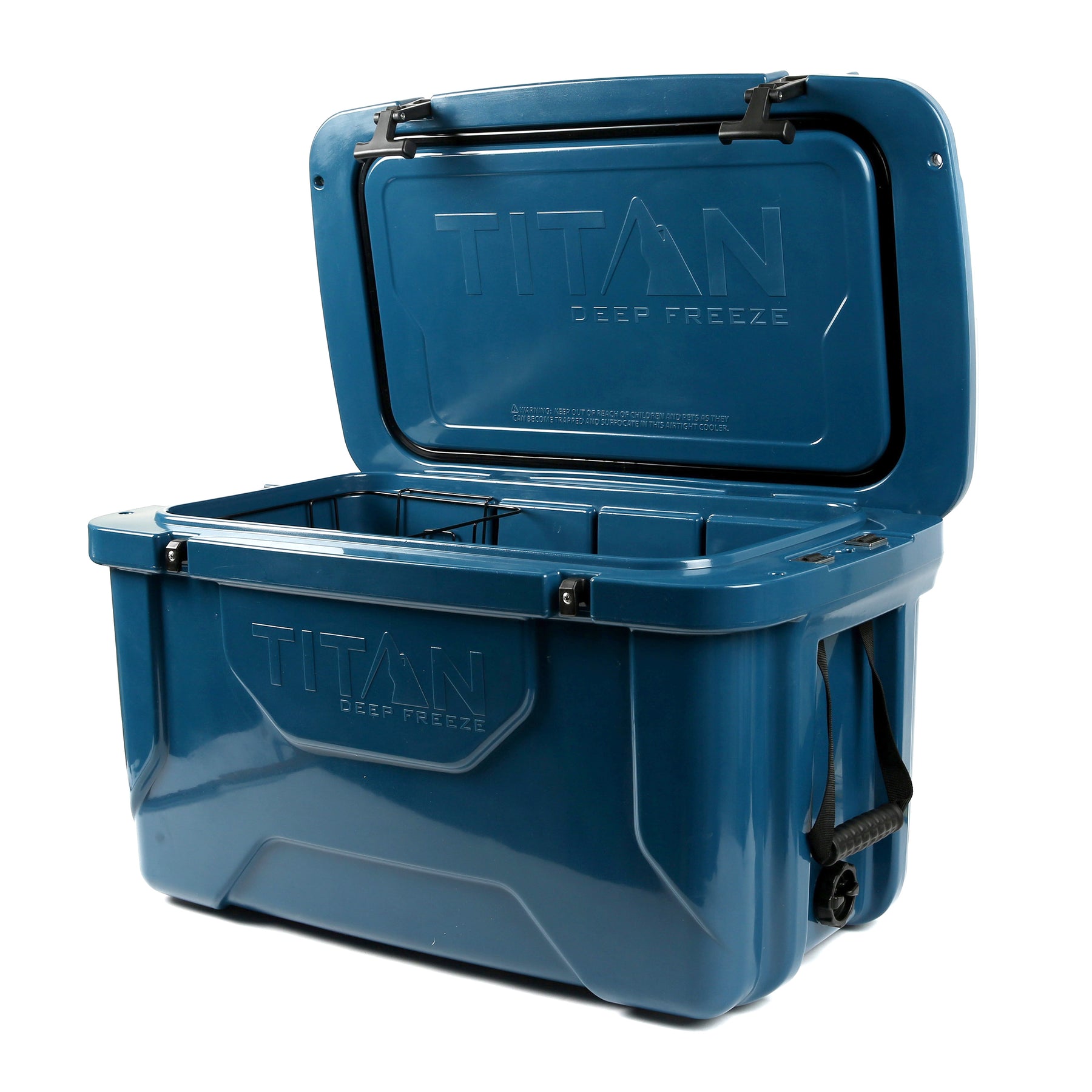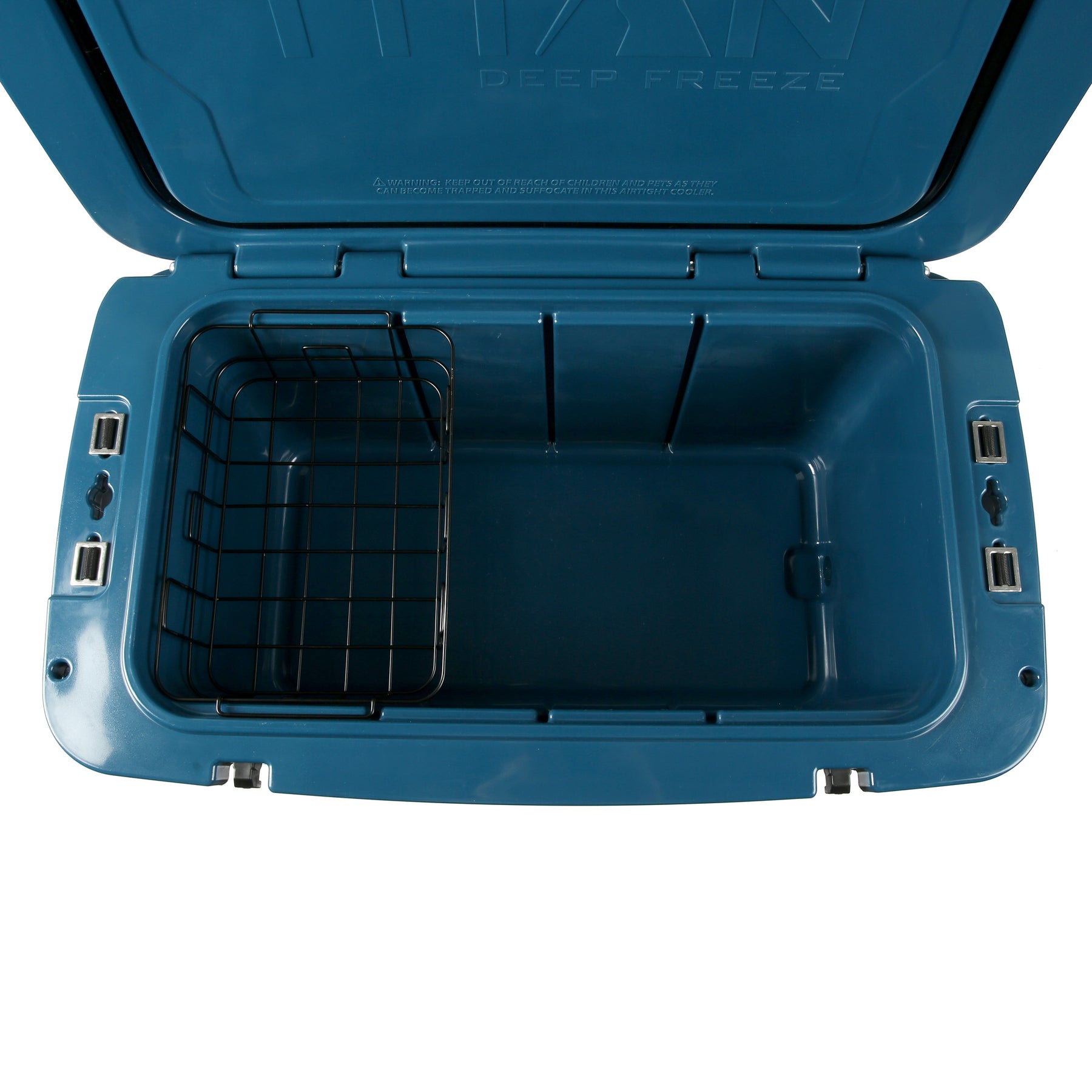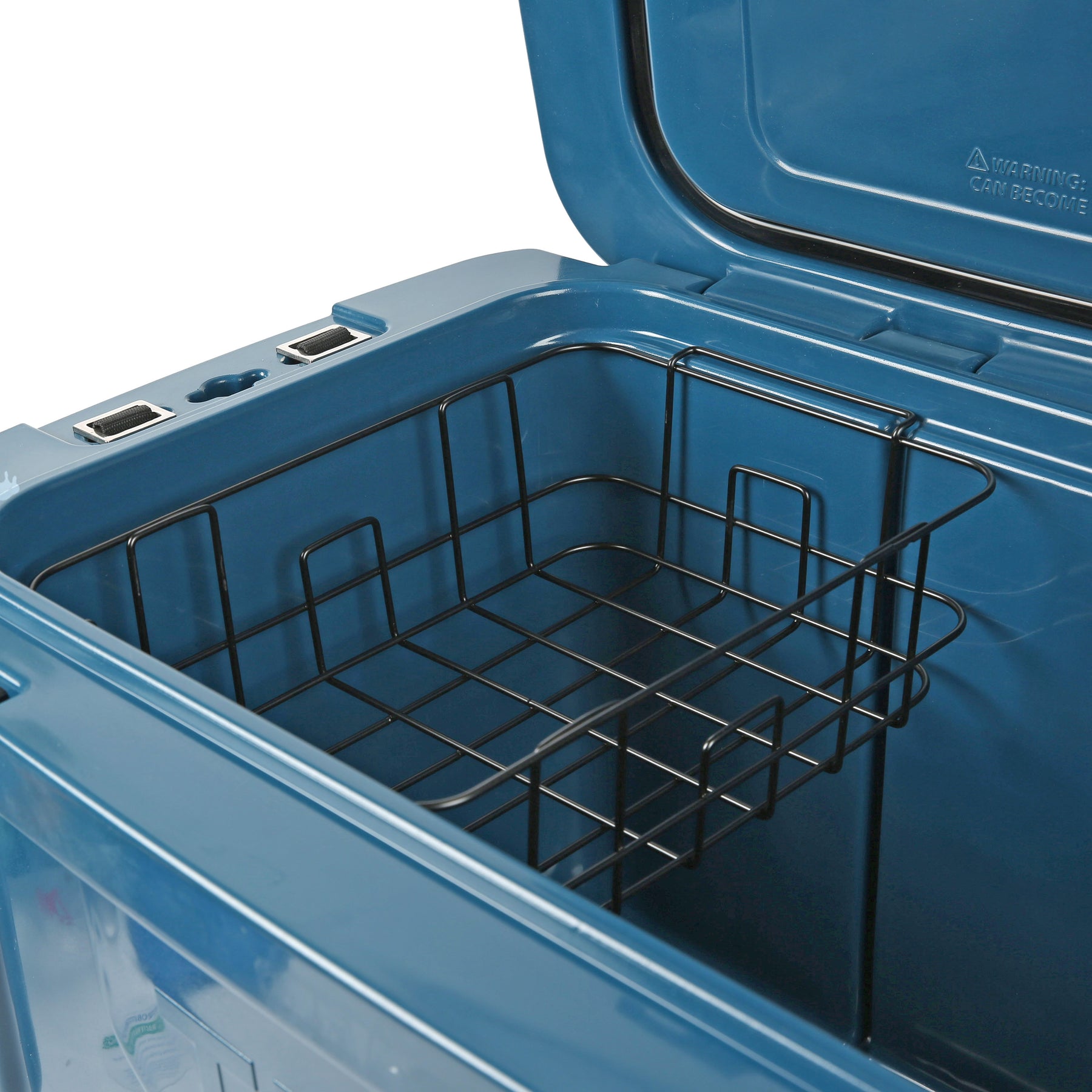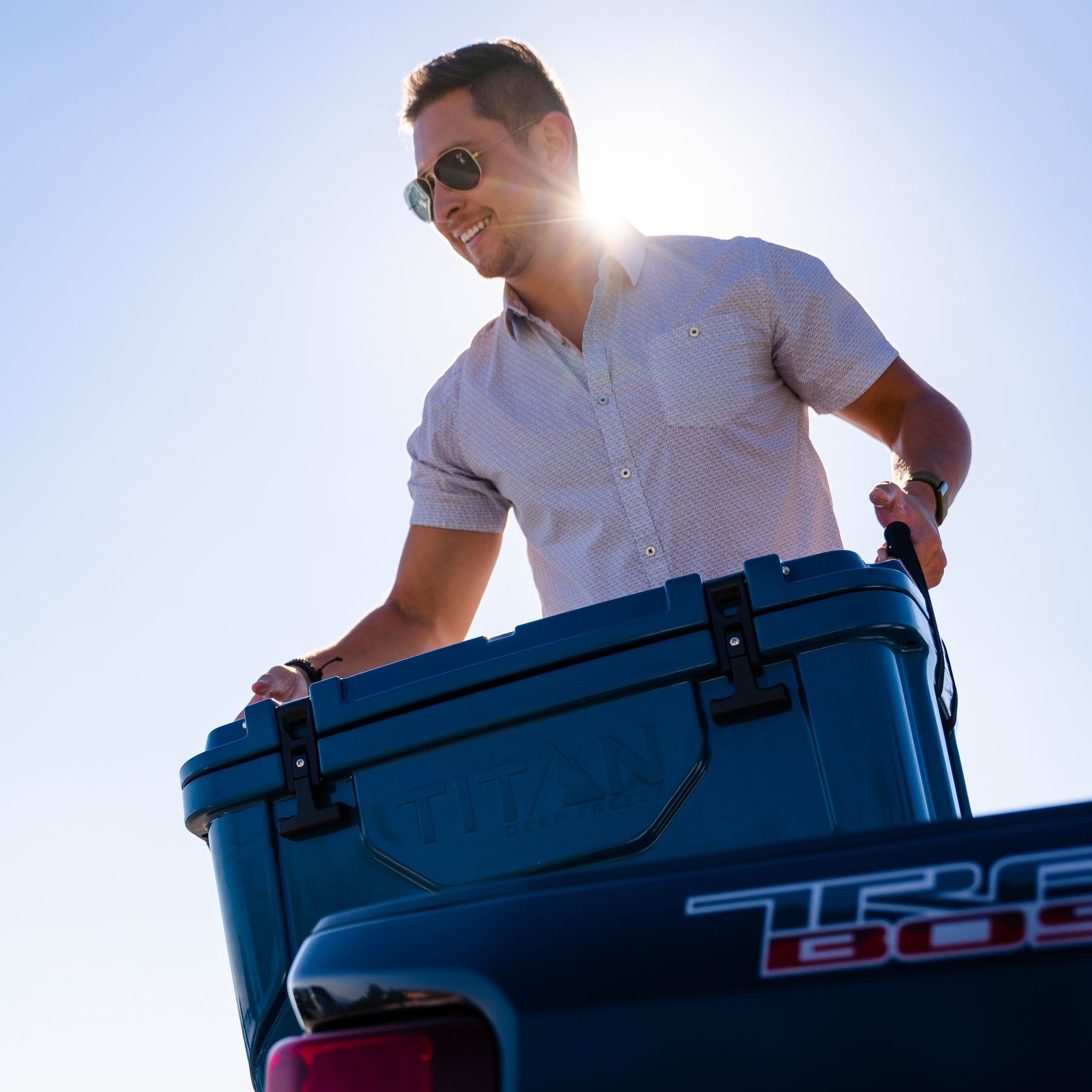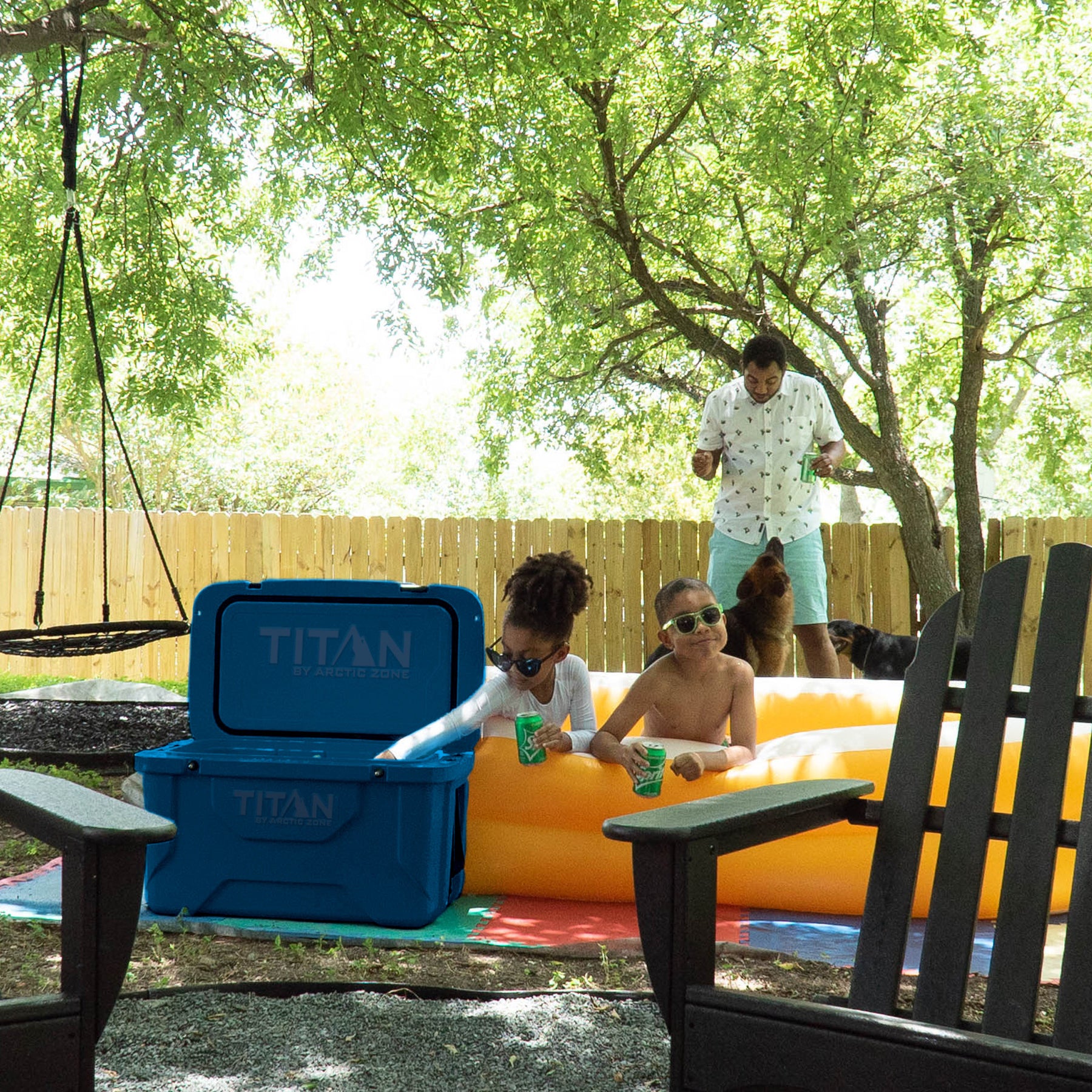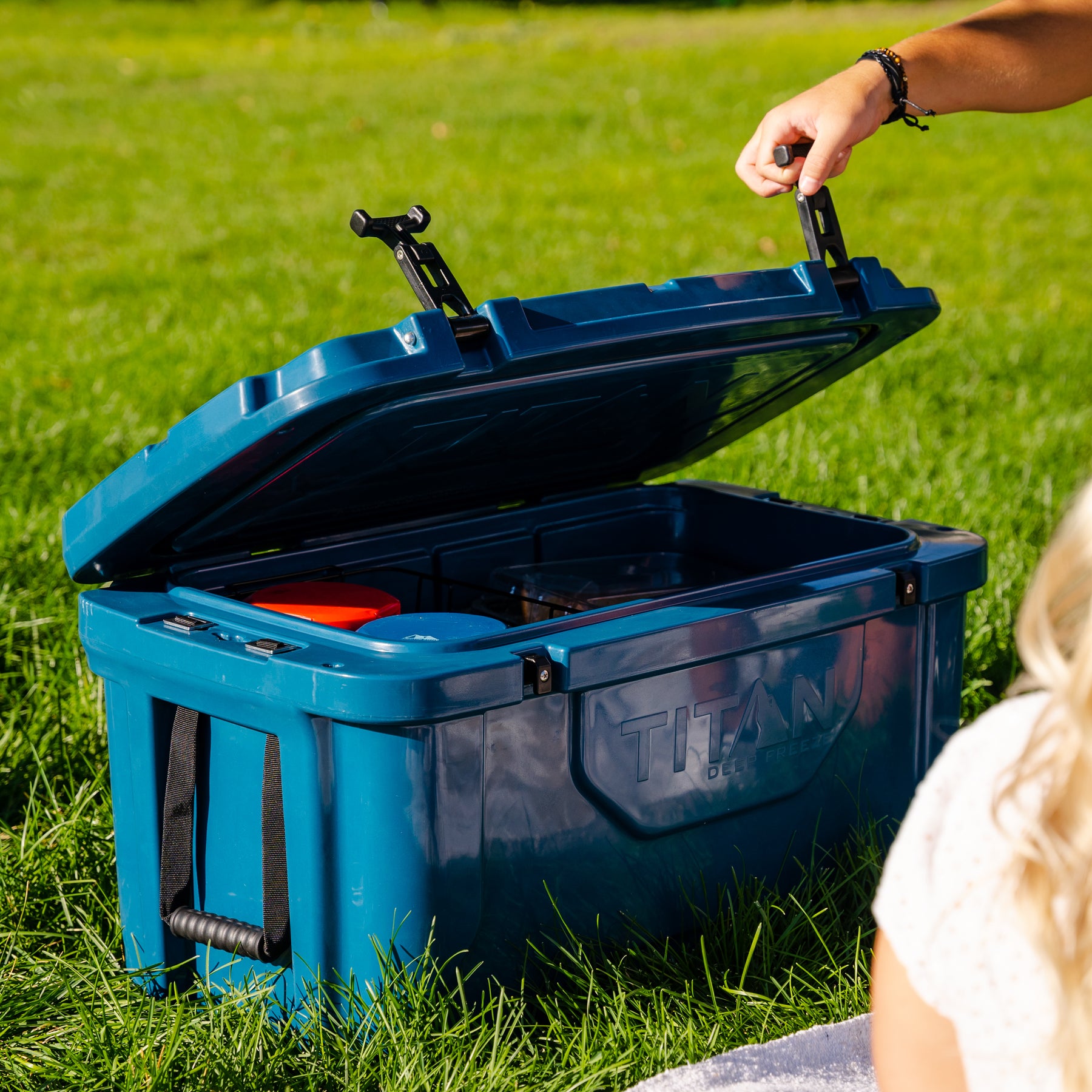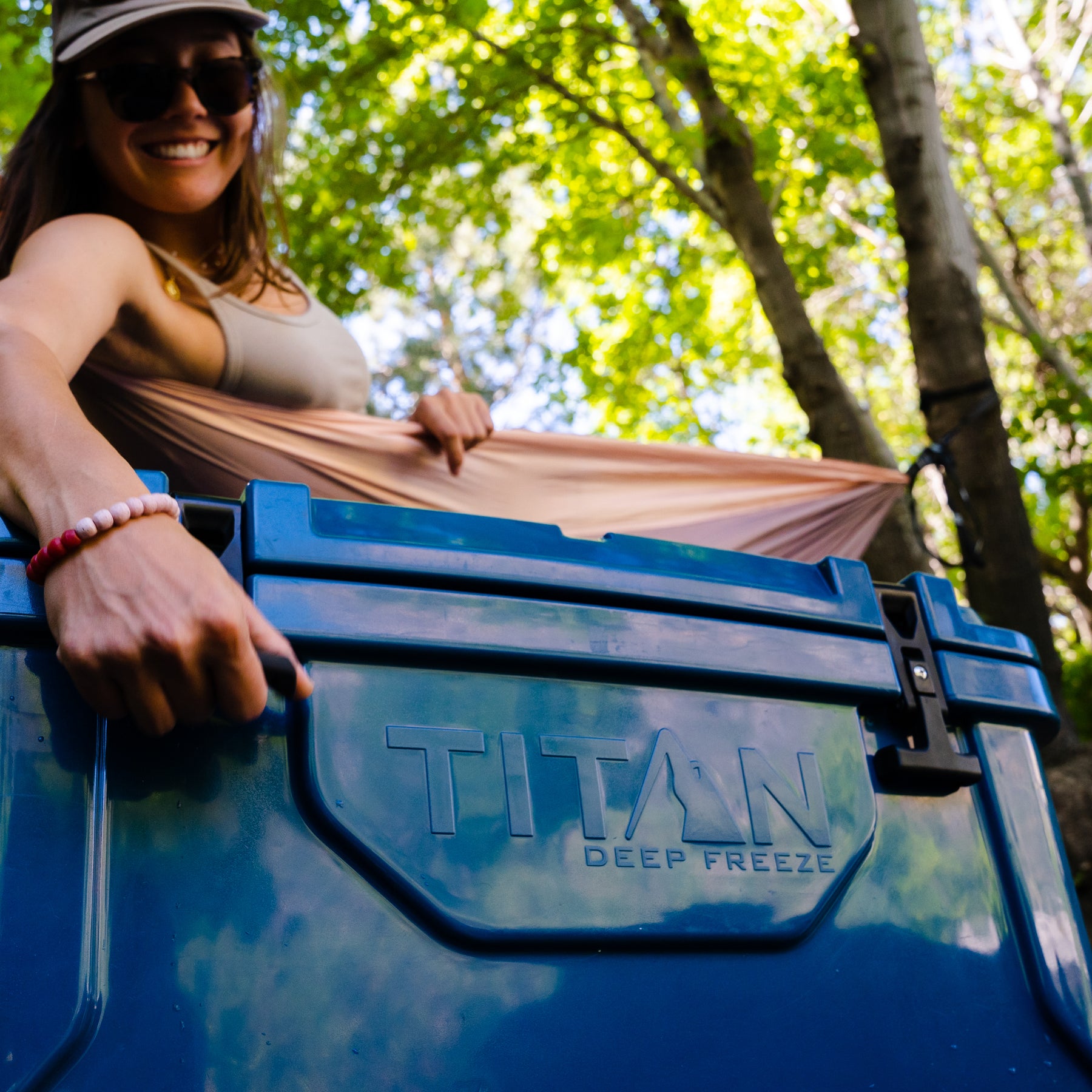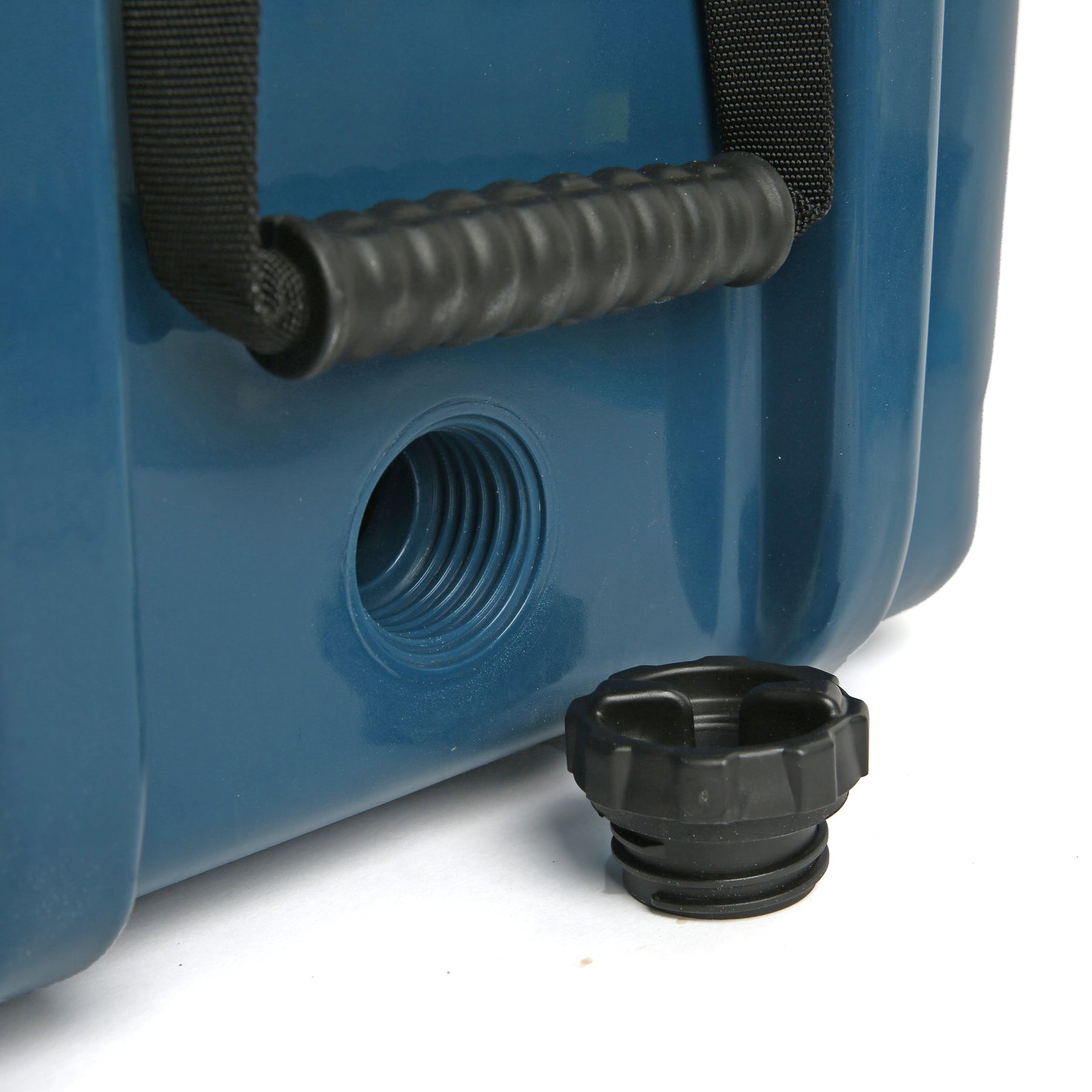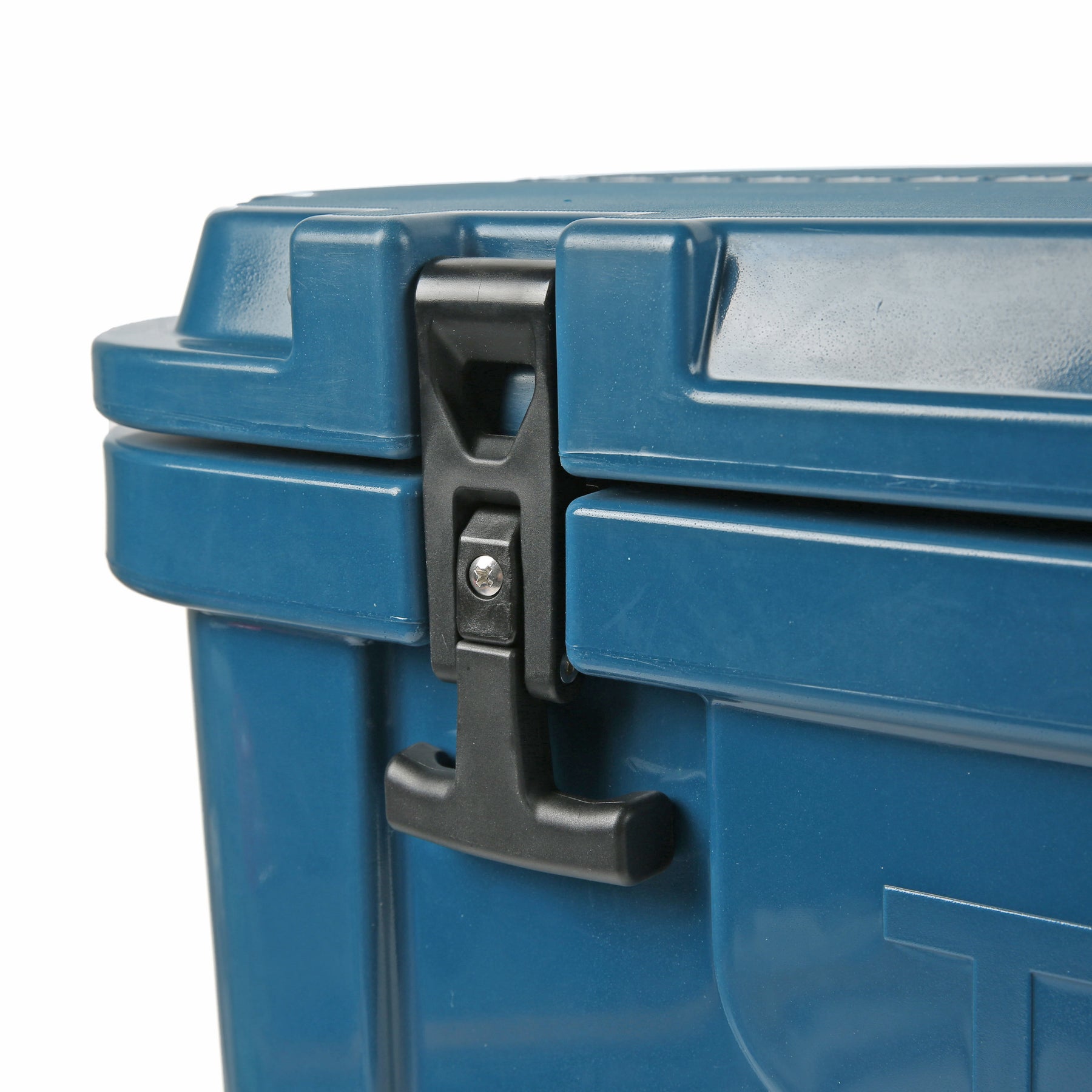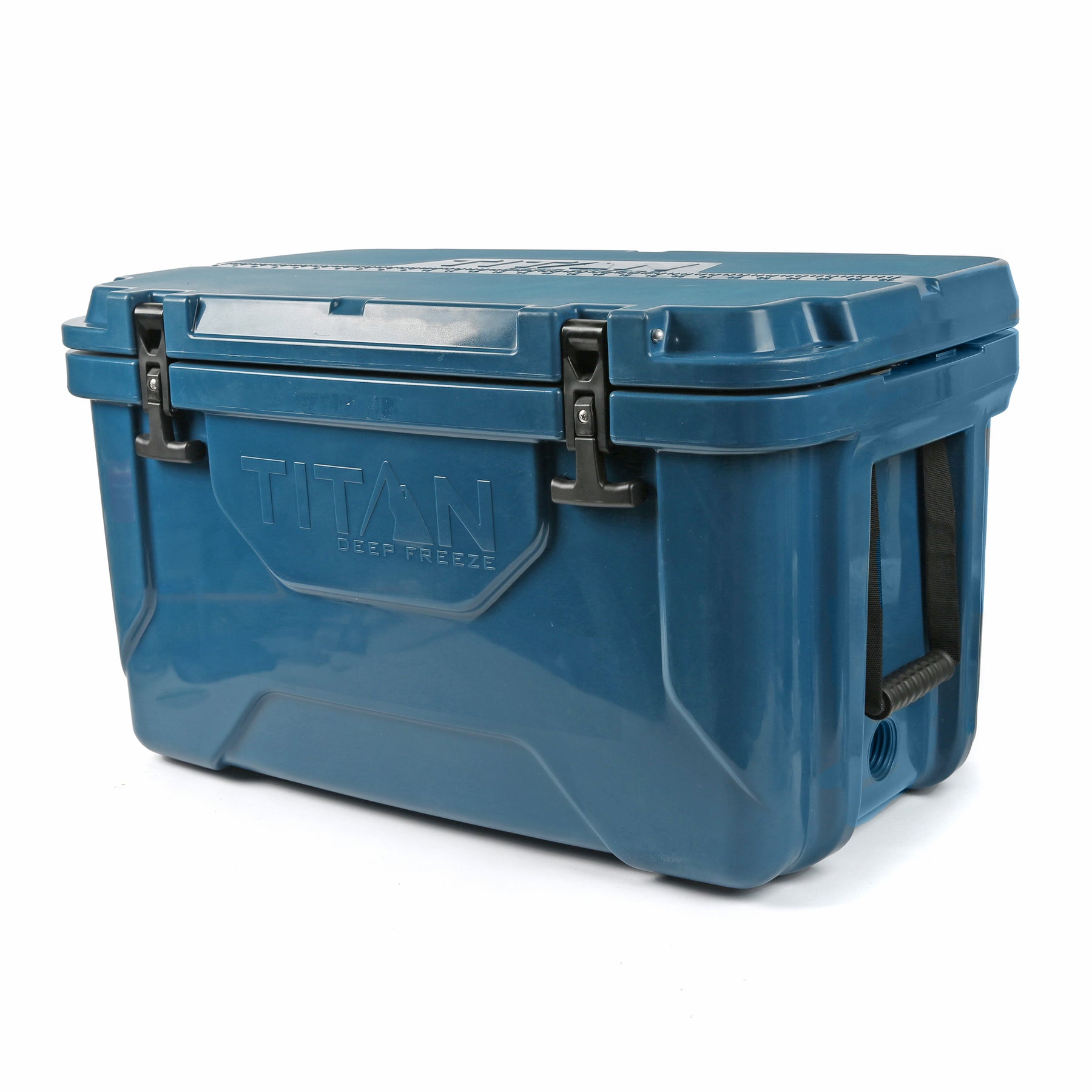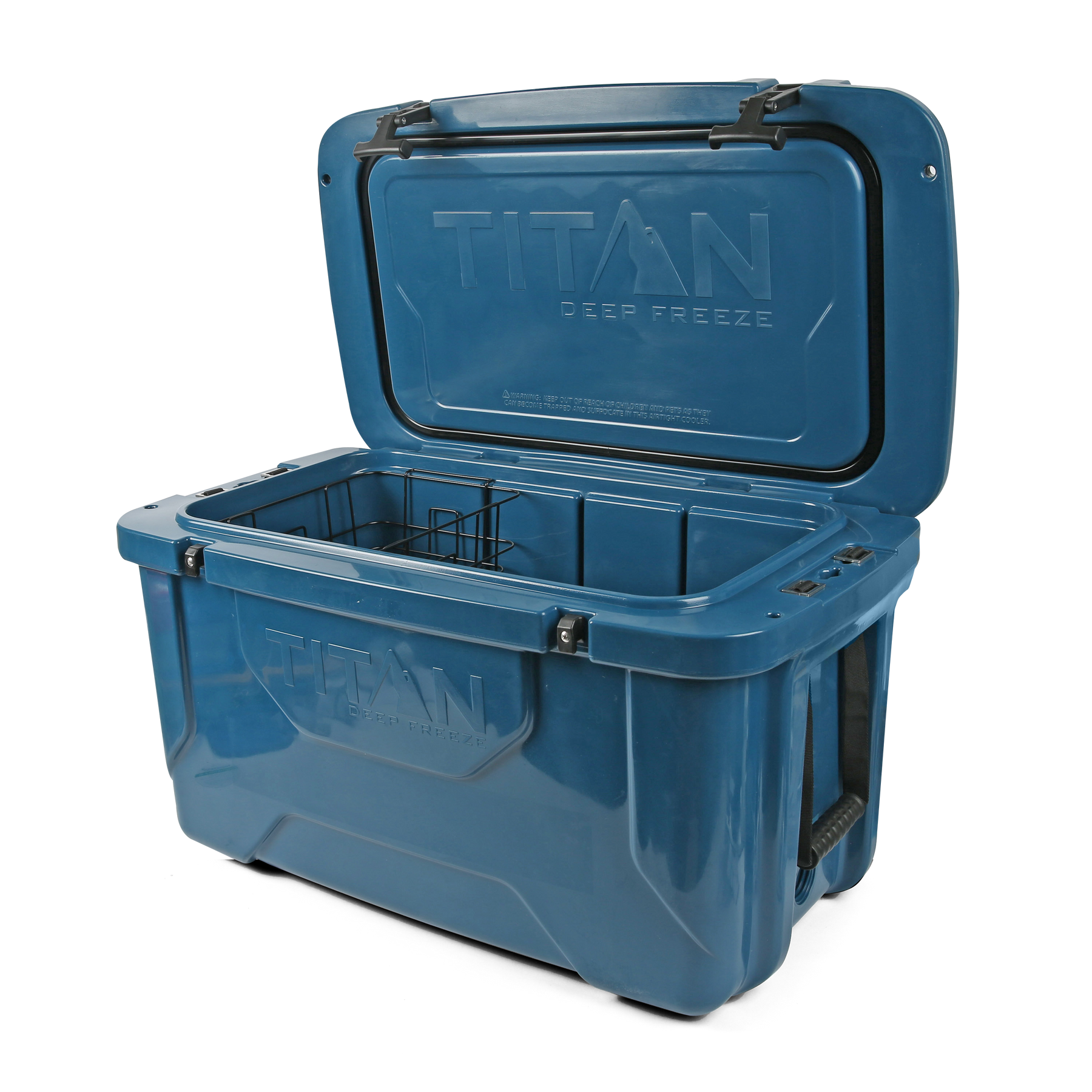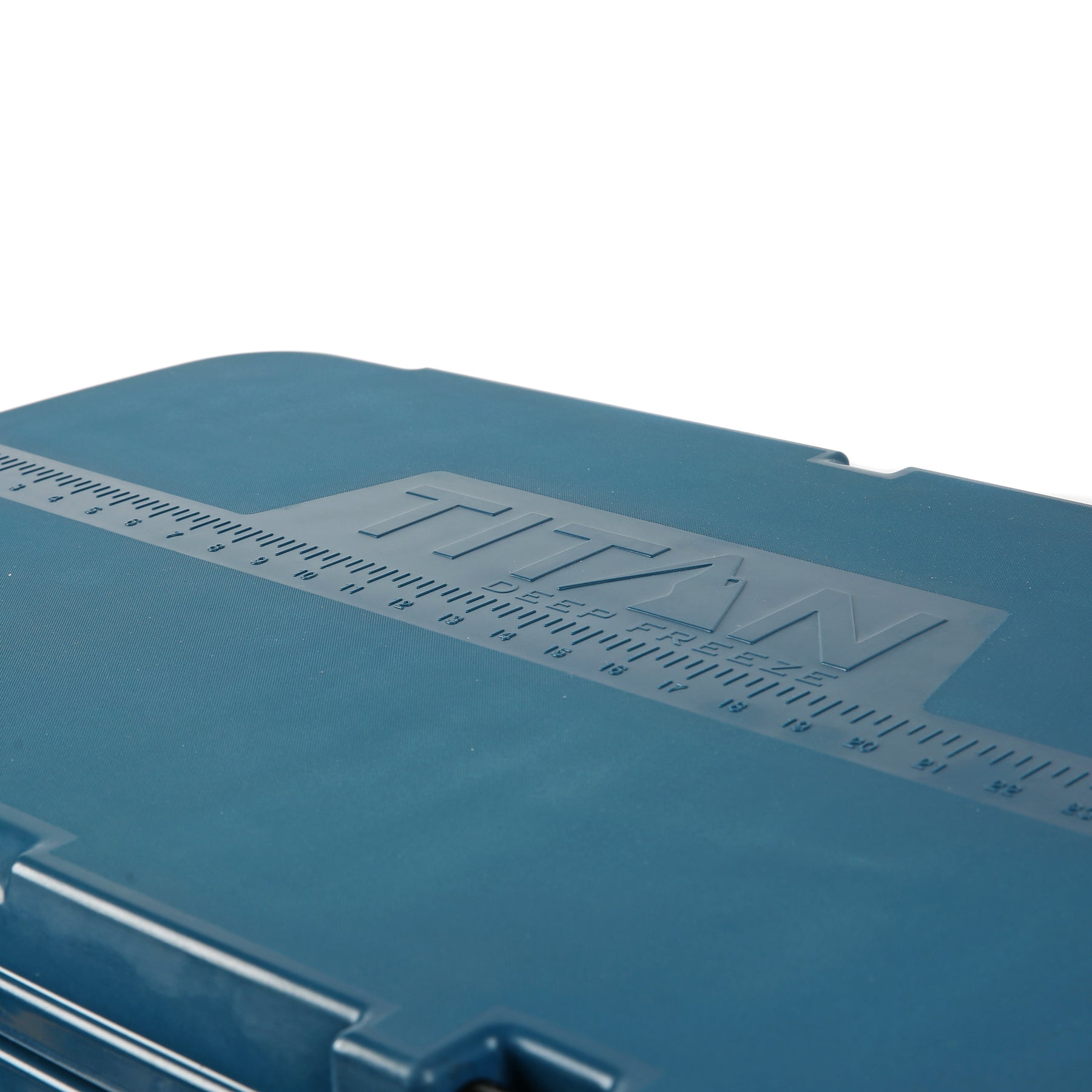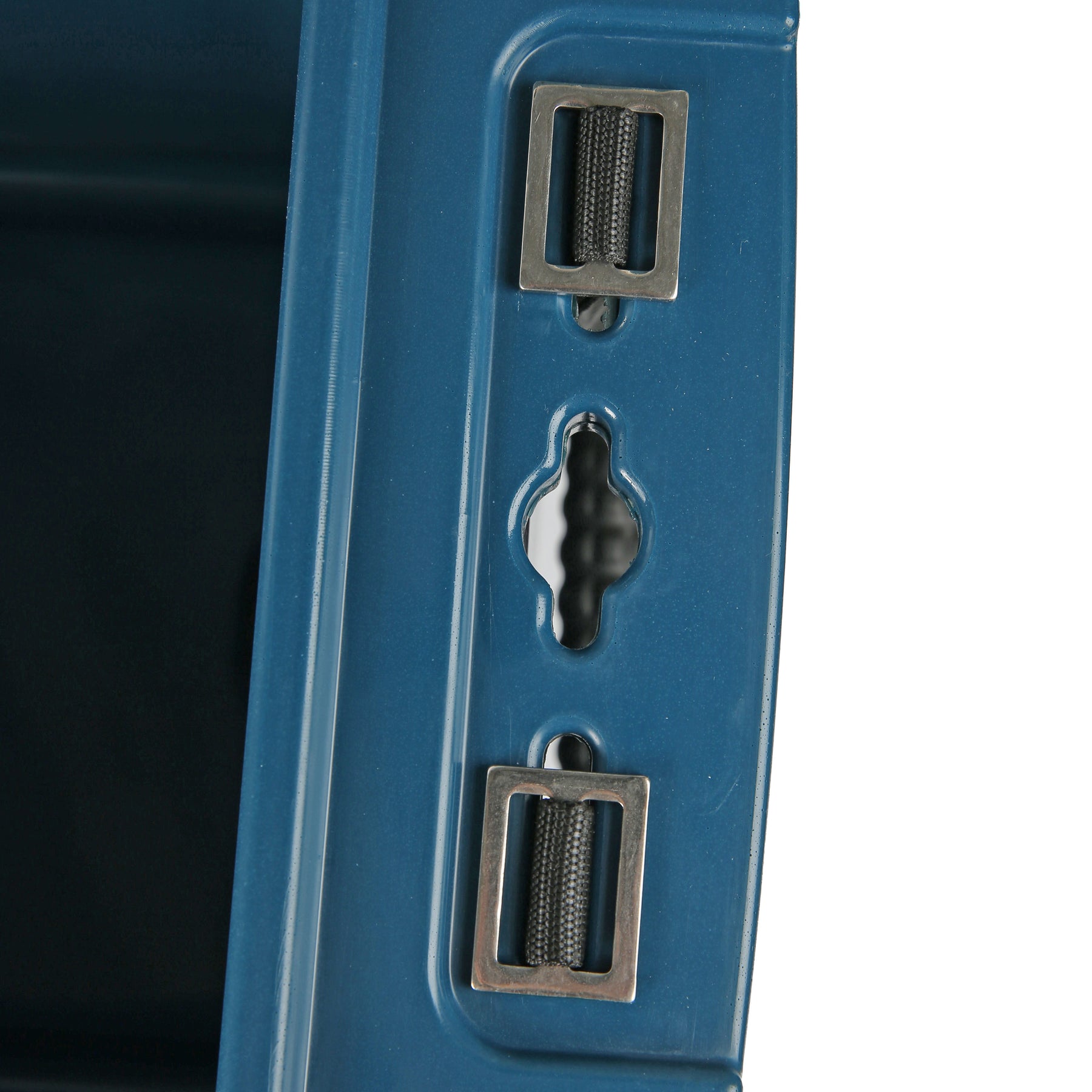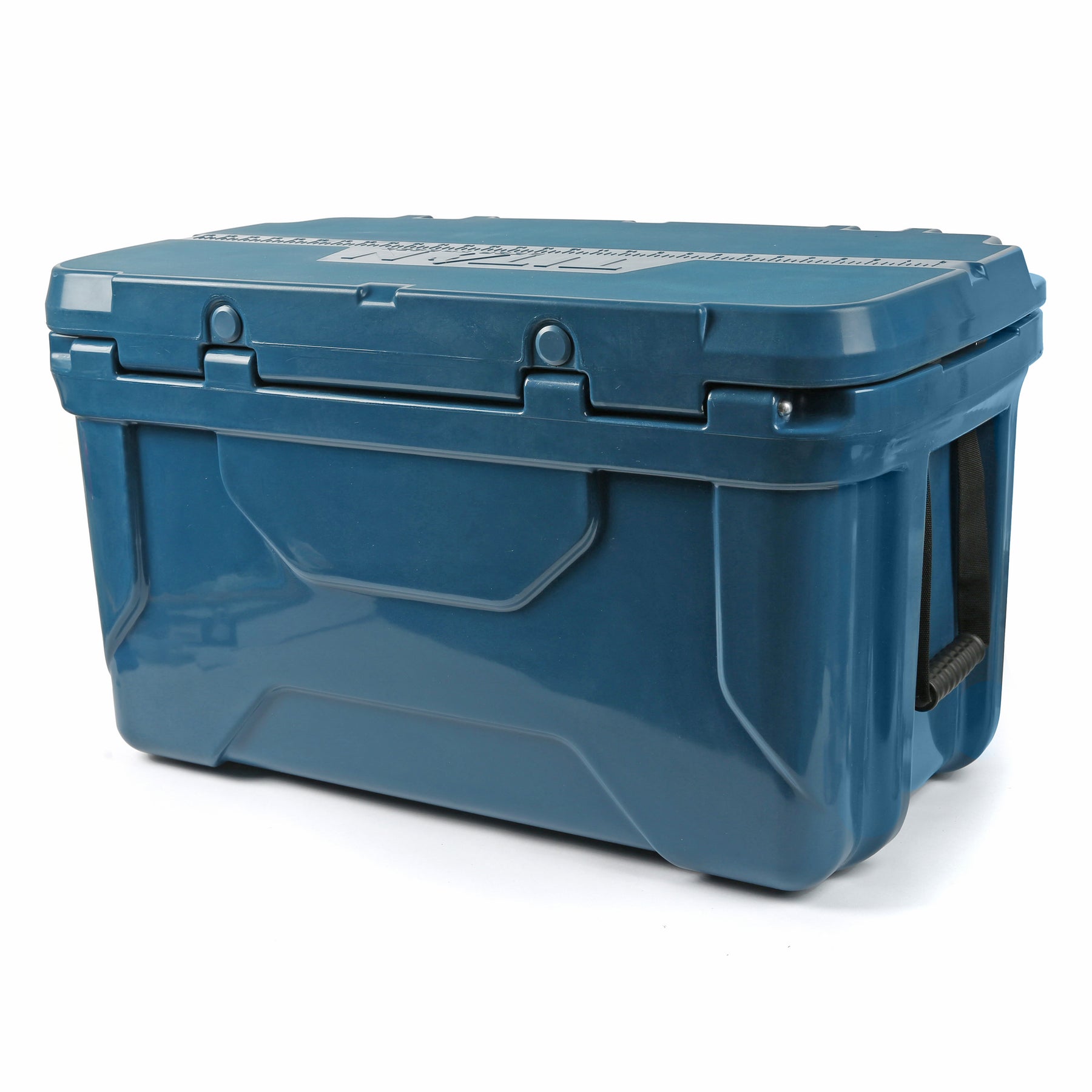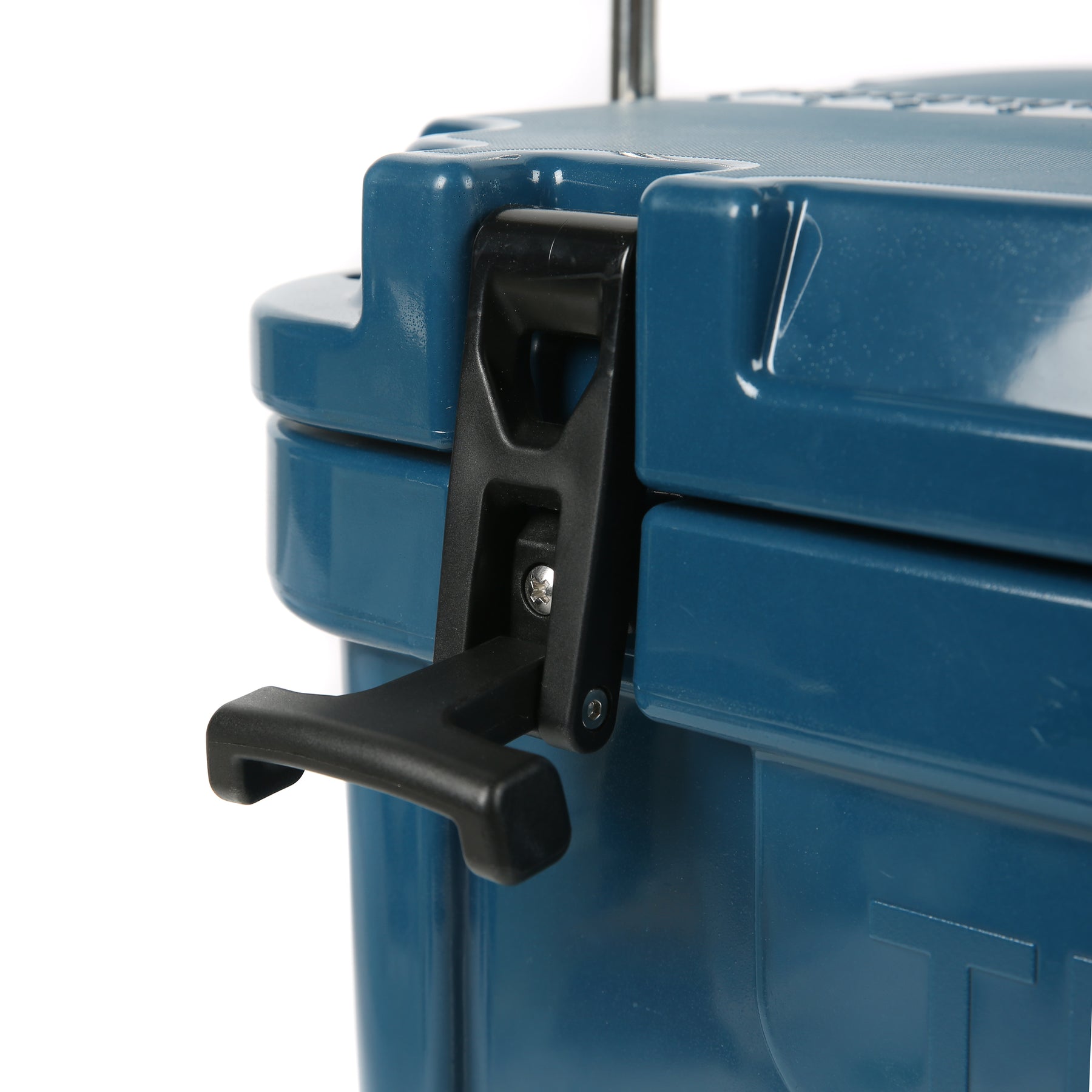 55Q High Performance Hard Cooler
NEW easy open, corrosion resistant latches • Keeps ice up to 8 days • Unibody roto-molded construction • Premium blend of thick polyurethane insulation • Microban® is built right into the cooler • Holds up to 84 cans
Featuring NEW heavy-duty, easy open/close cam latches! The Titan by Arctic Zone™ 55 Quart High Performance Hard Cooler features uni-body roto molded construction, a premium blend of thick polyurethane insulation that maximizes ice retention for up to 8 days and Microban® antimicrobial protection built right into it. Microban® is built-in protection that is guaranteed to last the lifetime of the product. It not only helps to prevent the build-up of bacterial odors and stains, but also makes the cooler easier to clean.
Our t-shape, heavy-duty, corrosion resistant latches just got better with a NEW cam latch function that makes opening and closing even easier. These new latches keep the cold inside as they provide a tight seal for the 360° freezer grade silicone gasket. The cooler also includes a sturdy wire basket to separate dry foods from wet.
Other features include an oversized drain, anti-skid feet and an integrated fish ruler. And in case of unexpected campsite visitors, the Titan by Arctic Zone™ High Performance Hard Cooler is certified bear resistant by the Interagency Grizzly Bear Committee! Enjoy the nature and know that your food or fresh catch will be waiting for you.
KEEPS ICE UP TO 8 DAYS
The 100% "Keeps Ice" test is an industry standard test that's used as an effective way to compare the relative performances of different coolers. The "real life" performance scenarios shown above are provided to help you plan your cooler contents based on the amount of time you will need to keep the contents cold.
Reduces Bacteria by 99%*
Makes this product easier to clean!
Inhibits the growth of stain and odor causing bacteria.
Built-in antimicrobial protection for the lifetime of this product.
*Microban® protection is not a substitute for regular cleaning of this product and will not prevent food borne illness. Microban is a registered trademark of Microban® Products Company, Huntersville,NC, USA.
Certified bear resistant
IGBC Certification #5244
This cooler is tough and ready for adventure. It has been tested and passed by the Interagency Grizzly Bear Committee in controlled bear settings.
NEW heavy-duty, easy open/close cam latches
• High performance insulation Freezer grade silicone gasket
• Webbing side handles with rubber grip
• Integrated side handles
• Wire basket - included
• Multi-grip drain
•Built-in tie-down slots
• Pad lock holes (Pad locks required for bear resistance)
• Anti-skid foot pads
• Certified bear resistant - IGBC Certification No. 5244
• Holds up to 84 cans
Length x Depth x Height
29.93" x 17.33" x 16.74"
Length x Depth x Height
22.75" x 11.00" x 12.50"
Capacity
84 Cans
Weight
29.54 lbs